How to Buy Amazon Return Pallets? – According to an estimate, between 15-40% of online purchases at Amazon are returned. But what happened to those returns? Can you buy it? Learn a complete guide about Amazon return pallets and how to buy them. 
Where and How to Buy Amazon Return Pallets?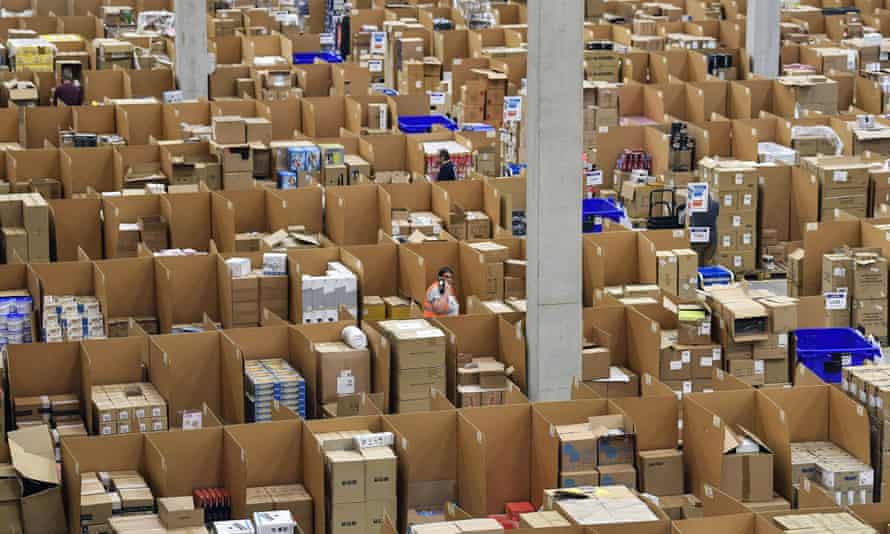 Binge shopping at Amazon is one of the most common leisure time activities for all shopaholics around the world. Splurging at Amazon and loading a cart full of products is every shopaholic's dream. According to a report, consumers spent around $565 billion online alone with US merchants at Amazon in 2020. That's about 14% of all retail sales of the U.S. Sounds impressive, isn't it?
But it's not always as happening as it may sound. Not every product and customer share a 'happily ever after' relation. 
Between the years 2019 and 2020, around $102 billion of merchandise bought online was returned. Some of the major reasons for these returns include:
20% Customers received damaged products

22% received different type/look

23% receive the wrong item
But do you know what happened to all these returns, and why should you consider buying return pallets? Let's find out. 
Where Do Exactly Amazon Returns Go?
The estimate suggests that 30% of the entire online sales get returned, compared to the mere 8.9% to the general brick-and-mortar store. However, this shouldn't be shocking as a large number of sellers on Amazon offers free shipping and return policy. Which is of course pretty easy and convenient for the customers. But do you ever wonder where do all the Amazon returns go? 
Well, no they are not being put back on the virtual shelves. Reason? Because most of the products that get returned are either damaged or broken, and it is going to cost the company a lot to relist, recheck and repack the products. This is why companies adopt a more attractive and time-saving perspective to liquidate these returned products. Old items out – new items in. 
In easy terms, Amazon sells these return pallets to the liquidators, giving access to small business and resellers to that merchandise through online liquidation marketplaces. This means there is a large amount of liquidation inventory at Amazon, ready to be sold. 
Why Should You Consider Buying Amazon Return Pallets?
Do you want to know good news for a reseller? Not every Amazon return is faulty or damaged! Sometimes the item is just returned because the buyer doesn't feel like having it, or was not exactly what they asked for. This means many of these customer's returns would be new, unpacked, and in brand-new condition. You can get these items in a bulk at an affordable price.
Everyone who likes reselling, or interested in starting a small business should consider buying Amazon return pallets. You can start with investing a few hundred dollars or a line of credit, and can earn thousands when it comes to reselling these products. For a reseller of these products, there are many avenues like a local flea market, to big reselling platforms; you can make a successful entry in reselling business. 

How to Buy Amazon Return Pallets?
With regards to selling, significant retailers need to move stock quick and inexpensively. That is the place where client returns pallets and online sell-offs become possibly the most important factor. There are a couple of various ways you can begin purchasing Amazon return pallets back. Here are a few things that you need to know before you get your hands on return pallets.
How Items Are Sold?
Here are a few ways to get Amazon to return items in bulk, by pallet or a truckload. You can get big discounts on large orders. All the returned items are either sold at a fixed price or through an online auction place like Amazon Liquidation Auctions. To buy Amazon return pallets, you will need to register Amazon Liquidation Auctions in order to start bidding on bulk containing high-quality stuff including clothing, toys and other fashion accessories. 
What To Expect?
In these return pallets, some items will be in excellent condition and will be ready for resale, while others may require some repair, and some can even be sold for mere parts. But you should know that these highly discounted pallets are still a great investment for you. With some minor tweaking, you can earn thousands from a $50 or $100 product. Just make sure to know about the condition of the inventory you are bidding for and evaluate how much time it's going to take in the repair process. 

Where You Can Buy Amazon Return Pallets?
Now when you are all set for buying return pallets, the question arises that where you can buy these pallets? 
You are suggested to search the market, and find a reputable seller as well as taking into account the experiences of other resellers. They might help you in sourcing certain categories and who you should rely on. Do your search on different companies offering liquidation and wholesale inventory. 
As much as you collect insights regarding return policies, shipping costs, products, company, quality of goods, etc., the more you are going to steer clear of the things you are going to get. 
However, if you don't want to go anywhere and spend your time on the search, then you can always opt for Amazon liquidation Auctions, to get a wide variety of inventory for your business. So far, it's a top choice for businesses and resellers.