Now we all are familiar with Spotify app so today we (APKCatch) have great news for Spotify users that they launched a new feature on Spotify APK such that now users can create playlists of songs with their friends on Facebook Messenger.
Spotify Playlists With Facebook Messenger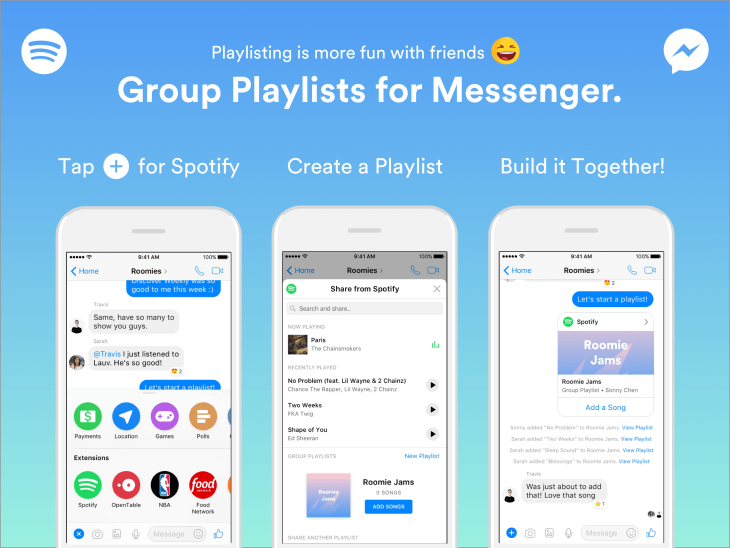 Pic Credit: news.spotify.com
That Playlists for Messenger uses the ultimate feature of Spotify Chat extension for Facebook's App so that users can create playlists for groups also. This step is taken by Spotify heads so every different user can make playlists of their own choice of songs and share them with those friends who love music with the same taste like him/her.
Other friends can pick any songs from those playlists and create their playlists too via FB messenger. According to Spotify, it is a perfect thing for road trips and parties.
So don't wait, just check out more about Spotify App and start creating your favorite songs playlists.
News Via: TheVerge