If you are a regular Microsoft edge user then you might know that recently Microsoft introduces a new feature in Edge Browser based on Chromium to handle web URLs. In these new changes, the browser use URLs as a hyperlinked title rather they use plain text before.
There are millions of users, who recently shifted to Microsoft Edge from Google Chrome because of the new design and great features, found this new feature not worth it and didn't like it in daily use. So, if you are one of them then today, I will show you how to disable the URL copy-paste feature in the Microsoft Edge browser so you can restore the old URL copy-paste feature on the Edge browser.
How to Disable URL Copy Paste Feature in Microsoft Edge?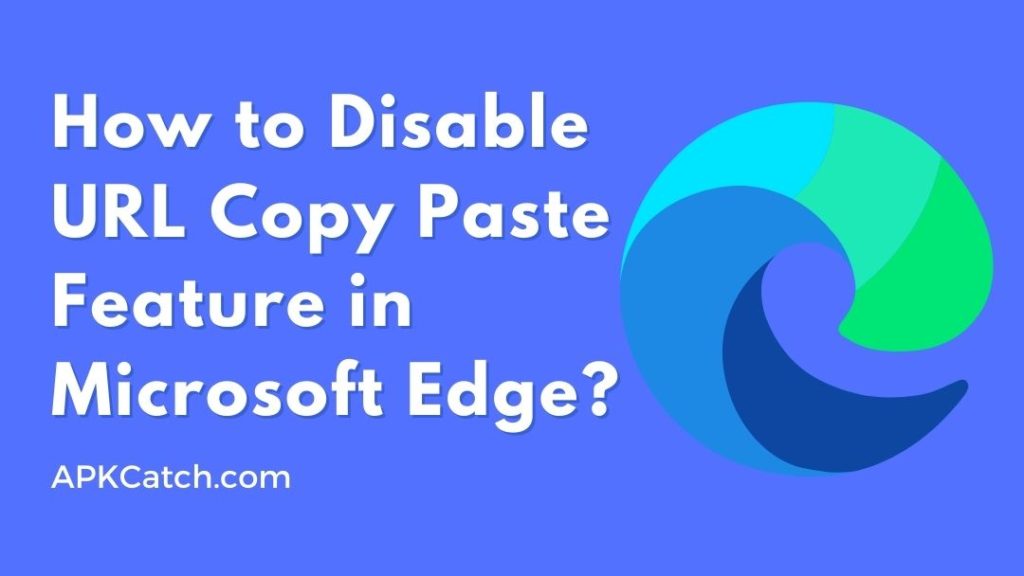 So, before I start the step-by-step procedure to disable the URL copy and paste option in the edge browser. Let's understand what does exactly this new feature do in the edge browser:
What does this feature do in Edge Browser?
Typically, web browsers paste the full URL when you paste the URL, but Microsoft replaces this URL with the title of the page as link text format, so permalinks converted into text in the web address bar.
Remove Microsoft Edge Browser New Paste Feature
Method #1: Change Browser Settings:
First, Open Edge Browser and click on Three Dots on Top-Right Corner, and choose Settings.
Second, from Settings, go to the Share, Copy, and Paste section and you can find it at the sixth position on the left sidebar.
Third, Choose Link and Plain Text, and open will be set to Link by default.
Forth, simply choose Plain Text and Restart Edge Browser.
Method #2: Direct Paste as Link
First, Copy the URL you want.
Second, Go to Edge Browser and Right-Click in the Web Address
Third, you will get options such as Paste As.
Forth, Now select Link instead of Plain Text (Default).
Quick Intro on New Microsoft Edge Browser:
This new Microsoft Edge browser is based on Chromium open-source project. As you might know, Chromium is based on Google Chrome, and because of this, you will find so many similarities between Google Chrome and Microsoft Edge Browser.
It comes with features of Chrome, such as you can use the same Chrome Browser Extensions on Edge and it has almost the same rendering system as Chrome comes with.
If any developer designed a website for Google Chrome, then it will work flawlessly on the new Edge browser. At the same time, Edge will get updates every six weeks same as Google Chrome.
Final Verdict:
So, guys, now you know the whole process to understand how to disable the URL copy-paste feature in Microsoft Edge. If you still have any query then you can drop your queries in the comment section below and I will try to fix your queries in the same comment section and if you have something to share with us personally then you can contact us via the contact us page and we will get back to you.