If you want to download droidsheep iOS 15 latest version for iPhone 13, 12, 11, or iPad for free and at the same time, we also provide a direct link to download droidsheep apk for android 12 and android 11 based devices such as smartphones or tablets. 
We also provide the droidsheep IPA iOS 15 file installation guide including android apk file installation also, so you can start using it after reading this in-depth guide on droidsheep for iPhone and droidsheep apk download for android devices. 
Droidsheep iOS 15 for iPhone & DropSheep APK for Android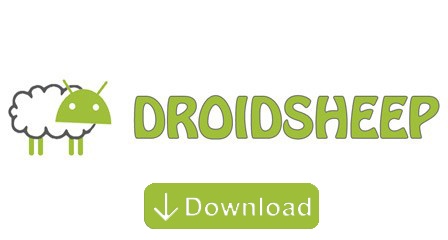 What is DroidSheep Guard?
DroidSheep is one of the best and top-most rated open-source Android app designed and developed by Corsin Camichel that allow users to intercept unprotected web browsers sessions via WiFi.
Droidsheep Guard APK uses the technique of hijacking by cookies to hack accounts of popular sites. DroidSheep will not share passwords or email of the account but you can access that account without giving them a hint.
In short Droidsheep app will provide a direct access link to your desired account.
Note: We would like to inform you first that this app only works on rooted devices. If you don't have a rooted device and you want to use droidsheep app on your iPhone or Android smartphone then we would like to suggest you root your device first with iRoot Apk (Root Any Device without PC with One Click).
How to Use Droidsheep App?
#1. First, you need to download and install DroidSheep APK.
#2. Once you are done with the installation process Open it and run it on your device.
#3. You will get a disclaimer as "Droidsheep comes with no warranty", you need to scroll down and click on I agree on "Terms and Conditions".
#4. If you are on Wi-Fi then your smartphone has one option called ARP spoofing and generic mode. If you want to hack cookies of accounts only then you need to select ARP Spoofing and if you want to hack other sites details then click on both ARP and Generic Mode.
#5. Keep safe your accounts.
DroidSheep APK Download for Android
Disclaimer:
We do not suggest using this app to hack someone else app because it is not legal and this app is not legal as well but you can use it to test the security of your accounts. If you still want a droidsheep apk download on your android or iPhone device then you can download it with the below button.
Here we are going to share droidsheep root apk with you so once you root your android smartphone then you can download droidsheep for iPhone or droidsheep for android smartphones.
So droidsheep apk download free version for you is available for you below to download. If you found droidsheep not working then it must be an issue from the developer's side so download droidsheep guard apk at your own risk.
More Related Guides:
Conclusion:
We are not suggesting here to hack someone social media account because it is illegal and you download this app based on your own risk, we only shared Droidsheep iOS 15 with you and it's up to you now how you use this app.
We hope you like this post and if you still have any doubt then you can drop your comment below and we will get back to you as soon as possible with a solution for Droidsheep Apk queries.