Dropshipping Business The 21st century has been an era of transformation. There has been a myriad of different changes that have occurred throughout the past two decades that have greatly influenced our society and the ways that it functions. The Internet has been the main driving force behind this revolution, and it continues to affect our world even greater as every day passes.
Technology is now ubiquitous throughout our society, and it has impacted numerous facets of our world – one of the most impacted has been the economy. The modern economy is reliant on the Internet and millions of people all around the globe utilize the web to run their own businesses online.
Dropshipping Business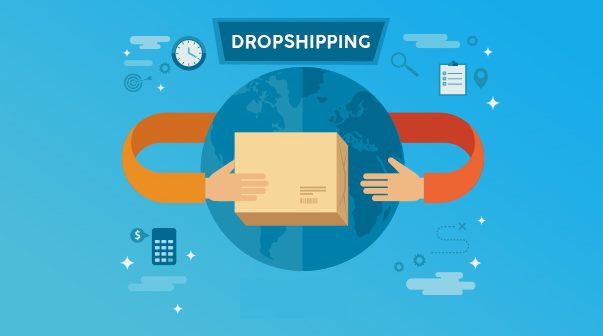 There are various types of industries that people are involved in where they run their own companies online, and one of the most prominent is ecommerce. Ecommerce is a growing field and if you are thinking about starting your own ecommerce store, then you should consider one of the top business models in the industry – dropshipping. Learning about dropshipping and how it will positively impact your company should allow you to recognize why it is such a great business model for ecommerce. 
Dropshipping in Ecommerce
There are numerous ways to run an ecommerce store, and one of the most effective is to utilize the dropshipping business model. Dropshipping is an idea within ecommerce where wholesalers ship their wholesale merchandise directly to consumers instead of the ecommerce business owners having to handle shipping and warehousing.
This will help your business financially as well as save you time. While the concept of dropshipping seems like there must be more to the idea, the catch is that it is not easy to be successful in this business. However, there are tactics that you can follow to ensure that your company stands out amongst your competition. Learning about the tactics to help grow a dropshipping enterprise is essential if you want to attain success in this field. 
Dropshipping Tactics
Running a successful dropshipping enterprise is certainly no simple task, but learning about the various tactics that can help you to succeed in this field will help you to edge out your competitors in the ecommerce industry. First, you need to build an effective brand for whatever you are selling. No matter the product, you have to ensure that your potential customers know and trust your company's brand if you want to make serious sales.
People are not going to magically find your website within the crowded ecommerce field, so using various branding tactics, such as social media outreach, email outreach, pay-per-click advertisements, and more will ensure that your company can be successful. Branding is critical, so having a presence on Facebook, Twitter, Instagram, Pinterest, and other platforms will help to build your brand by interacting with customers and having them know you are a reputable business.
Final Thoughts
Ecommerce is a growing field and utilizing the top tactics within the industry to ensure success is essential if you want to run a fruitful company. Dropshipping is one of the top ecommerce business models, so investing in it for your company will ensure that your company succeeds.