Most drivers don't start off their driving career in a brand-new car. There's a growing school of thought that in general new cars are a poor investment as they lose value as soon as you drive them away.
Golden Rules for Buying a Second Hand Car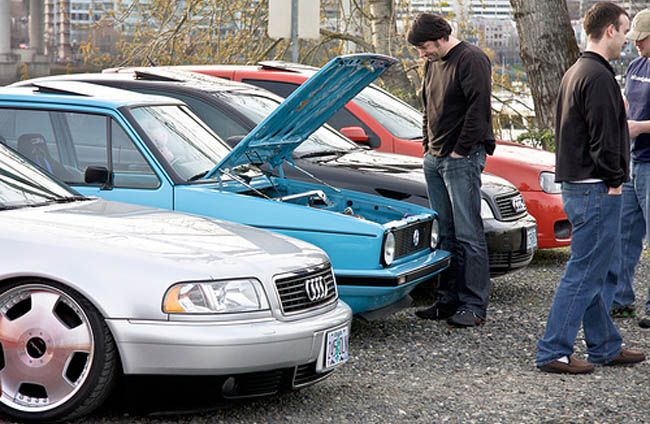 So if you're thinking about joining the growing number of people seeking out their first car on the second hand market, here are our golden rules for making the purchase.
Don't Sign Anything or Pay a Deposit
Most second-hand car dealers are reputable and honest, but not all. A well-known sales tactic is for dealers to ask for a deposit before a test drive, or to ask you to sign some sort of paperwork to reserve the car while you make up your mind. This is not a legal requirement and the dealer shouldn't be asking for money or signatures; in all likelihood you're actually signing a contract committing you to buying the car. Always read everything and never sign any documents until you are absolutely committed to buying the car.
Get a Test Drive
If you're ordering a brand-new car, it's fairly common for dealers to offer you a test drive in a similar make and model before yours starts production in the factory. However, a used car is a different matter and it's essential to actually drive the car you are intending to buy. Even if you're not a mechanical expert, keep your ears open for any strange sounds, and be alert for any warning lights on the dashboard too. The test drive is also about making sure that you're comfortable with driving the car and that it suits you. Don't be fobbed off with a test drive in a similar car to the one you're considering buying.
Documentation
Whether you're buying the car from a private individual or from a car lot, the seller should have some basic documentation to show you. Ask to see the V5 documents – also known as the log book – which confirms who the owner of the car is. The V5 will have the car's registration number and unique chassis number and obviously these should match the numbers on the car. Take your smartphone with you when you go to view a car, and use the DVLA online system to check whether it's taxed. If not, remember to organised tax online before you drive away. You can also check the car's MOT status. If the MOT has expired, then it's more of a risk buying the car as you have no proof it is roadworthy. Many dealers will book your car in for a MOT before you pick it up. Look in the glove box to make sure that the manual is there, and that the service book has been stamped if the car is being advertised as having a full-service history.
Get an Independent Report
Although a valid MOT certificate is a good starting point when buying any used car, it can pay off in the long run to get an independent report done too. Many large motoring organisations offer this service, and some local mechanics may be happy to give your prospective purchase the once-over too. Most second-hand car dealers are more than happy to allow someone to inspect the car and if not, alarm bells should be ringing. Many buyers are put off commissioning an independent test because of the cost. However, the £200 spent on allowing a skilled professional to look over the car is money well spent if they detect a fault or problem which could run into the thousands at a later date.