The idea of recording a live stream on YouTube might sound difficult. You might think that you either get one option or the other and that figuring out how to record a streaming video requires professional-level equipment.
But this isn't so. Whether your interests be personal or professional, iOS or Android-based, with the right tool you can both stream to audiences in real-time and also have a recording saved for later.
There are quite a few options out there these days for recording programs from the Internet, each with its own methods for editing, and, of course, superior in quality to others. Some function just like old-school TV recording programs.
How to Record a YouTube Live Stream?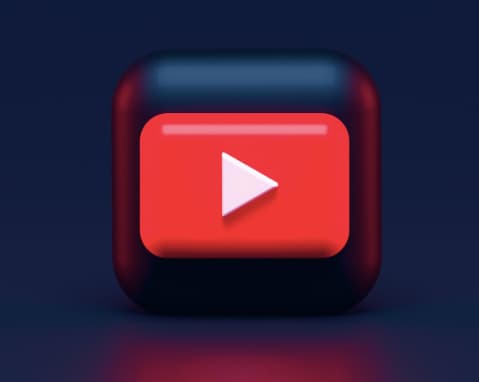 Let's take a look at what this process entails with some of the leading software providers and the steps you need to take to go about recording in each of them.
Major Features You Should Look For:
Before you get to the specifics of any given app, you should think about the general features that you'll want in recording software.
If you're a beginner in the recording world or someone who doesn't want to be bothered with a lot of complicated editing tools, you should look for a program that gets good third-party reviews for user-friendliness.
Any program can claim to be easy to use, but you always want to cross-check these claims against independent review sites to make sure that what the manufacturer says is really true.
Another consideration is operating systems. You should pay attention to whether the programs you're looking at offer versions for Windows, Mac, or whatever other system you work on. Some are strictly web-based as well.
And of course, the devices you use are a consideration; some people primarily work on their mobiles, and others use PCs or tablets.
Also, you might want to look at the level of customer support that's available for the product you choose. Particularly if you're a beginner and want to work with one of the more complicated programs, it will be essential that you find a program that offers solid customer support.
Recording A Live Stream with Different Programs
With all that in mind, let's take a look at some of the leading programs on the market right now.
Movavi Video Suite includes a streaming video recorder that allows you to capture live streams of your own by means of setting recording parameters in advance of your stream.
Movavi's program includes several features that make the process easier so that recording can be done according to your own personal preferences.
These include the following:
Capturing a specific section of your screen, if you only want to include part of it.

Recording audio and video either at the same time or separately at whatever points in the video you choose.

The ability to save videos in a range of different formats.

Displaying on-screen keystrokes or mouse use if you wish.

The ability to capture screenshots and edit them.

A scheduling option for recording.
Movavi Video Suite offers both Windows- and Mac-based versions. It offers both a free trial version and a lifetime subscription for $99.95.
---
CloudApp is another program that gets points for user-friendliness. It also offers a number of other attractive features:
The ability to instantly capture and share videos.

The ability to capture webcasts.

A feature that allows for incorporating pictures, GIFs, and additional videos into a recording.

Hotkeys for easy access to particular functions.

The ability to add a call-to-action button.
CloudApp is compatible with a wide range of platforms, including Mac, Windows, Chrome, and iOS. It offers a free plan, as well as two different versions of paid plans: "Pro," which starts at $9.95 per month; and "Team," which starts at $8 per month per user.
---
OBS Studio is a free program that is compatible with multiple streaming platforms. It contains the following features:
The ability to mix videos and switch easily between parts.

The ability to record audio and video separately and use them selectively as you choose.

The option of adding additional images, text, and webcasts.

Recording in HD.

A high degree of customization.
OBS Studio is probably not the best option for beginners as it requires some learning time. But if you're looking for a solid free program, it could be a good choice for you.
---
Loom is a web-based program that works with Chrome, so it doesn't require any downloading. It is also known for being a good option for businesses, so if your streaming interests are business-related, this could be a good option for you.
In addition, Loom provides users with additional features:
The ability to instantly share recordings.

The ability to record your screen, voice, and face together if you want to incorporate these elements into your videos.

Easy integration with a number of different business services.
Loom is said to have occasional bugs, which is one downside to its being free. But if you're willing to put up with some degree of this, it could be a good option for you.
Free options often have limitations, so it is up to each user to decide where to prioritize cost in their decision making decision-making.
---
Screencastify is also a web-based, Chrome-compatible program. It works well for creating educational videos. Features of Screencastify include:
Easy usage, even for non-tech-savvy types.

Export in different formats.

The ability to share recordings through Google Drive.

Easy trimming of video clips.
Screencastify's one major criticism has been that it isn't necessarily compatible with all web browsers. If you're considering buying it, you might want to look up the browser that you tend to use and make sure it will function properly.
Screencastify offers a free version that has a time limit on videos, as well as paid options for unlimited recording and export, each for $49 per year.
There's An Option for Everyone
So, if you're trying to figure out how to record a YouTube live stream, it's not as hard as it seems. Check out the options above and see what's compatible with your interests.
Whether you are a beginner or a pro, there should be a suitable program out there for you. Hope now you know how to record a youtube live stream.