Don't you hate it when your beloved Windows PC starts acting weird, such as showing ads in places you wouldn't expect them? Malware presence on your Windows computer can be a daunting and disruptive experience.
While many kinds of malware don't leave a trace, others are less subtle, manifesting in various forms. The sole aim is to infect your device and achieve malicious purposes.
Detecting and removing malware from your Windows PC at the early stages is extremely important. The sooner you get rid of malware, the less damage it can do. Luckily, there are approaches you can take to make this possible and safeguard your device.
How to Remove Malware from Your Windows PC?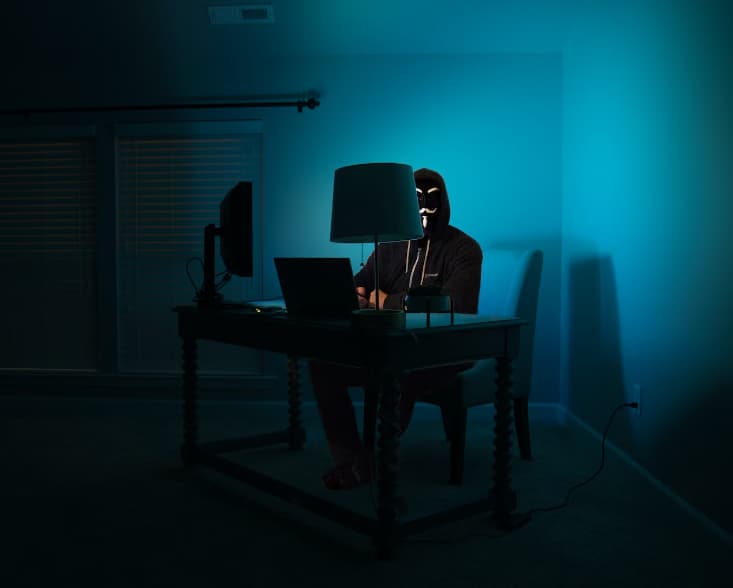 Let's get straight into it! Shall we?
What is Malware?
Malware is malicious software specifically created and designed to cause harm to your device. It exists in various types, each with a varying level of maliciousness. Some of the common malware out there include:
Viruses

: These are malicious programs that modify other files or programs on your Windows PC and cause them to spread.

Ransomware

: A common type of malware often associated with criminals who want to extort money from you. Ransomware is used to encrypt important files on your device or sometimes to exfiltrate data. The goal is to threaten you to pay up to decrypt.

Spyware

: This is malware installed on your device to enable easy tracking of your location and online activity and sometimes reveal sensitive information.

Adware

: This is the least malicious type of malware and has no significant impact on your device or sensitive data. It only displays those irritating, unwanted ads.
Each type works differently and is designed for seemingly different purposes. Once criminals install malware on your Windows PC, they can use it to steal data, compromise files, and generally cause you harm by making your device vulnerable to even more malware.
How Malware Spreads on Your Windows PC?
Getting malware on your Windows device is still possible, however unlikely it may seem. Criminals are creating new malware every day, each with varying threats to your device—all it takes is one wrong click, and your PC will be hit with a virus attack.
If you don't know how to check your Windows device for malware, it'll be much more challenging to prevent the virus from spreading. For instance, a virus on your device might email itself to one of your contacts, causing the malware infection to spread exponentially.
Viruses and other malware also spread exponentially through file sharing. This happens when you download apps from sources outside of Google Play. Most of these apps are trojan horses that trick you into installing malware by masquerading as a legitimate program.
Other malware also spreads if your Windows PC experiences vulnerabilities in outdated software. If you fail to update your software and patch up any weaknesses, hackers will take advantage of the bugs to gain access to your device and inject malware.
How to Detect and Remove Malware from Windows PC?
Sometimes, it's difficult to tell when your Windows PC is infected with malware. In most cases, malware can be very subtly running in the background without knowing what kind it is and the damage it has caused.
Adware and ransomware are easier to spot due to the nature in which they manifest on your device. However, others require extra caution to identify. If you suspect that your Windows PC has been compromised with malware, check for these signs:
Frequent ad pops may be a sign of adware.

Your Windows PC is running slower than usual.

Excessive power consumption, even with no background activities.

Your Windows PC suddenly slows down, crashes, or displays repeated error messages.

Your Windows PC refuses to shut down or restart.
Some of the above signs may also indicate that your device has been hacked. That's why, besides knowing what to do when your computer is hacked, you should also be prepared to deal with malware attacks.
There is no one-size-fits-all approach to removing malware. The method you choose depends on the type of malware installed on your device. If your Windows PC exhibits any of the above signs, here are the steps to remove the malware.
1. Boot your Windows PC in Safe Mode
Booting your Windows PC into safe mode is one of the first preventative measures you should take to avoid malware from running during the removal process. Safe mode makes it easier to diagnose malware infection by starting Windows in a primary state.
It lets you narrow down any malware infection and can help you troubleshoot and remove them from your PC. Here is a simple step-by-step process to enable safe mode on your Windows 10 PC:
Open

Settings

on your Windows 10 PC and click on

Update & Security

 

Go to

Recovery

Select

Restart Now

under

Advanced Startup

After your PC restarts, select

Troubleshoot

from the on-screen options

Go to the

Advanced options

and click

Startup Settings

Click

Restart

and

press

F4

to start your PC in

Safe Mode

If you're using the internet, select

5

or press

F5

for

Safe Mode with Networking

.
2. Use Reputable Antivirus Software
Reputable antivirus software is your first line of defense against malware. It acts as a shield, constantly monitoring your computer for suspicious activity and potential threats. First, ensure a trustworthy antivirus program is installed on your Windows PC.
Once your antivirus software is up and running, the initial step is to ensure it has the latest virus definitions. These definitions serve as the antivirus's knowledge base, containing information about known malware strains.
Updating them regularly is crucial as new malware variants emerge constantly. After updating, initiate a full system scan. This process checks files, folders, and the Windows registry for any signs of malware.
If the antivirus detects anything suspicious, it will prompt you to act and remove the malware.
3. Run Windows Defender
Windows PCs are designed and equipped with a built-in antivirus solution called Windows Defender. So you don't have to worry if you don't have third-party antivirus software installed on your device. 
Windows Defender is a powerful scanning tool that can automatically detect and remove or quarantine malware from your PC. You can use it for viruses and any threat protection on your device alongside other advanced third-party tools.
Follow these simple steps to use Windows Defender on your Windows 10 PC:
Open

Windows Security

settings.

Select

Virus & Threat Protection

and click

Scan options.

Click on

Quick Scan.
Windows Defender will scan your PC for malware, and if any threats are detected, the software will initiate their removal process. The entire process of scanning your PC will take between 15-20 minutes to run before it restarts.
One of the advantages of using Windows Defender is that it enables you to view your scan results. However, save any open files and close apps and programs before using them offline.
4. Consider System Restore
This built-in Windows feature allows you to revert your computer's system files and settings to a previous state, effectively undoing changes made by malware. Use the method when you suspect that your computer was infected recently and you have a restore point from a time before the infection occurred.
Here's how to use System Restore:
Search

Control Panel for Recovery

, and select

Recovery

Open

System Restore

and click

Next 

Choose the restore point related to the malware infection and select

Next

Click on

Finish

and initiate the restoration process.
Windows will restart your computer and roll back system files and settings to the chosen restore point. It won't affect your files, but any software or updates installed after the selected restore point will be removed.
After the restoration, your computer should be in a state before the malware infection. Run a full system scan with your antivirus software to ensure that the malware is completely removed.
Also Check:
Final Thoughts:
Removing malware from your Windows PC is essential to maintain its performance and protect your sensitive information. The above methods provide a comprehensive approach to malware removal, ranging from automated scans to manual intervention in extreme cases.
Regularly update your antivirus software and practice safe online browsing habits to prevent future malware infections and ensure the continued security of your Windows PC.