Looking for the complete step by step guide on how to generate an online password for IDBI net banking because IDBI net banking generate online password procedure is quite easy but you need to understand few points before doing this, so don't worry just start following this guide and you are good to go for IDBI net banking set password.
Well, you might be aware of one fact about IDBI is that IDBI is one of the best public sector banks in India right now, it offers plenty of services so Indians can access banking in a smart way that helps Digital India Campaign to grow to the next level in the financial sector.
Whoever using IDBI bank as their preferred bank must use the IDBI Internet Banking facility which helps them to transact online without going to their bank branch all the time. Via this service, you can transfer money, check your current balance, and plenty of other IDBI net banking services. You might access our in-depth guide on How to Register for IDBI Internet Banking and if not, go ahead and learn the procedure step by step.
IDBI Net Banking Generate Online Password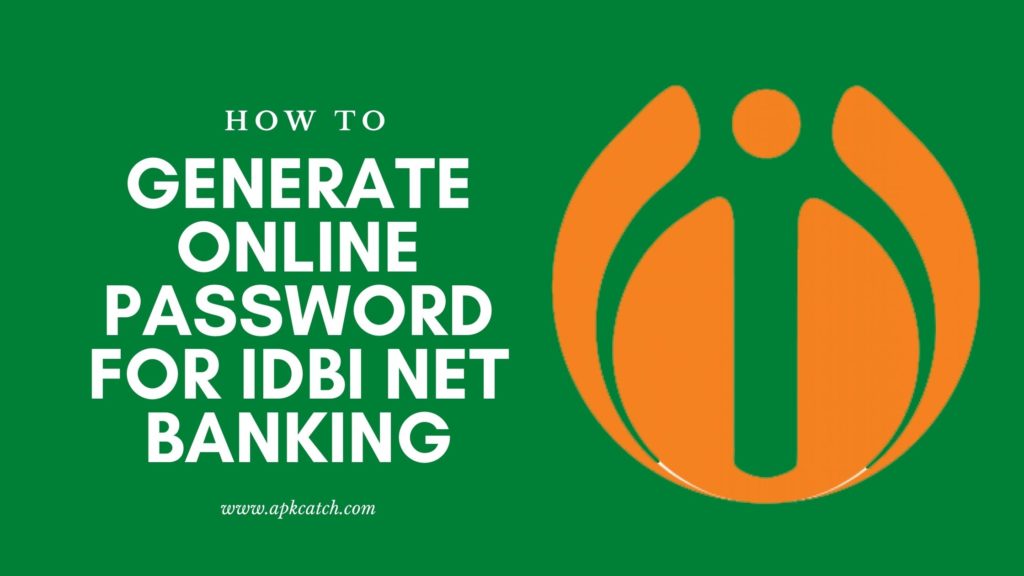 In this guide, you will learn how to generate online password IDBI easily without taking help from the branch office of IDBI. Whoever wants to learn IDBI generate password process can follow this guide.
Once you register for internet banking, you get a notification from a bank at the same moment. Later, you need to follow the IDBI internet banking password generation process which you will learn here.
Also Read: SBI Debit Card Status
Required Things to Generate Online Password for IDBI Net Banking
Your IDBI Customer ID which you can check on your IDBI Welcome Kit.
Your IDBI Account Number
Registered Mobile Number in your IDBI Bank Account
IDBI Bank Debit Card Issued to You in Welcome Kit along with Expiry Date.
IDBI Debit Card ATM PIN
Once you prepare all your documents mentioned above along with you, follow the below process to generate IDBI net banking password online:
Also Read: How to Change Address in SBI Account
How to Generate Online Password for IDBI Net Banking
Here you need to fill some information in a sequence way in the form available on your screen when you follow the below process. Please follow step by step method, so you don't need to face the session expiry timer else you need to start again.
First, use any smart device such as a Smartphone or PC [Recommended].
Open Browser such as Chrome, Mozilla, or Microsoft Edge and Enter Official Website URL "https://inet.idbibank.co.in/".
Now, on the IDBI Login form, click on the Generate Online Password option below the login button.
On the next screen, enter your Customer ID and Account Number correctly and press Continue
Next, click on Generate Net Request
Now, enter your 16-digit debit card number, Expiry Date, and ATM PIN Number.
Also, click on "I agree with the statement" and then click on Generate OTP
Now, you will get OTP and Request ID on your registered mobile number, simply enter them.
In case, you will not get the message, then tap on Resend OTP.
Once you provide the OTP and Request ID, you can now Set IDBI NetBanking Password and transaction password easily.
Now, click on the Confirm button and your password will be set officially on the IDBI portal.
Also Read: How to Unblock SBI ATM Card
Final Verdict:
So, this was the whole process for IDBI net banking to generate an online password. If you still have any queries related to this process then you can drop your queries in the comment section below. If you want any information or guide on any Indian bank then let us know in the comment section too.