Jio just made some changes in one of its add-on data plans. This change has happened in the Rs 11 add-on plan. Let us tell you that earlier this Jio company used to get only 800 MB of data in this add-on plan, but now users are going to get one GB of internet data in this plan. Jio company add-on plan Let us tell you that Reliance Jio company has introduced many add on plans for its users.
Of these, the first plan is Rs 11, the second plan is Rs 21, the third plan is Rs 51 and the fourth plan is Rs 101. These 3 are the add-on plans of Jio Company. You do not get extra validity of even one day in these four.
Note: You can also find airtel balance check for postpaid and check instantly.
JIO Cheapest Plan: 1 GB of Internet Data will be Available for Only Rs.11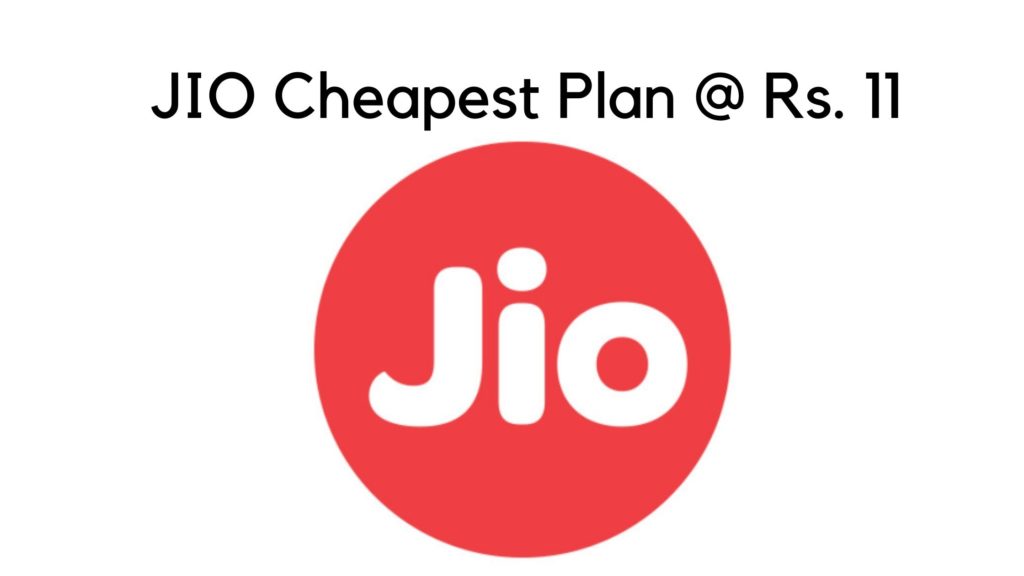 Now more data will be available in the plan of 11 rupees Whatever additional data users get in these add-on plans of Reliance Jio Company, it is valid only for 11:59 minutes of the night on the day you recharge it. Now let us tell you that in the Reliance Jio add-on plan of 11 rupees, users used to get 800 MB internet data before, but now users will get 200 MB additional internet data.
So now if the internet data found inside your Jio prepaid plan is over, then you will get 1 GB additional internet data up to 12 noon on the same day, after recharging Rs 11. Apart from this, on the other add-on plans of Jio, in the Rs 21 plan, users get 2 GB internet data and on the Rs 51 plan, 6 GB internet data is available and in the Rs 101 plan, 12 GB internet data users will get are given.
3 other plans of Jio Company Apart from all these plans, 3 other data add-on plans are also provided by Jio company to its users. You also get extra validity in these plans. Jio's fourth add-on plan is Rs 151, in which 30 GB of internet data is provided and it comes with a validity of 30 days.
Apart from this, the fifth add-on plan is Rs 201, in which 40 GB data is available and its validity is 30 days. Apart from this, the sixth plan in this list is 251 rupees, in which 50 GB internet data is given with a validity of 30 days.