JIO SIM Home Delivery – We all are aware of one fact that JIO has become fastest network (4G) in India and beat top players in the telecommunications industry such as Airtel, Idea, and Vodafone.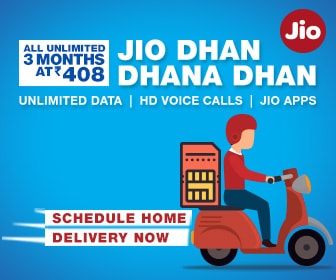 Based on TRAI (Telecom Regulatory Authority of India) report the speed of JIO is 18 Mbps, this speed is set by JIO officials to beat the offers of Airtel (9.86 Mbps) and Idea (10.79).
Check Proof Below: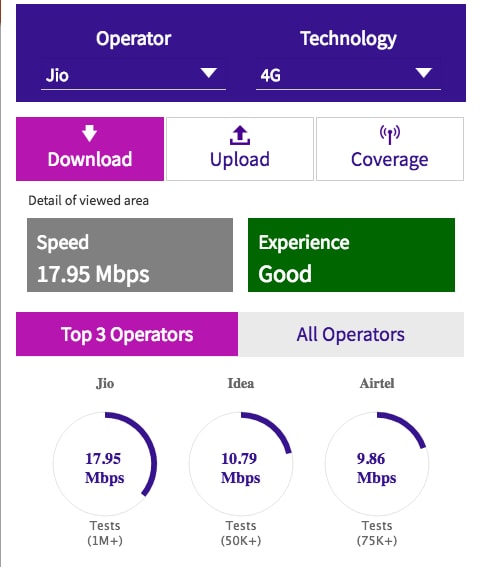 In India, this is the best opportunity for Indians to grab 4G network in their lives and become the smart user of the internet. You will enjoy unlimited benefits with great speed and much more benefits such as JIO other apps (JIO Music, JIO Mags, JIO Xpress News, Jio Cloud, JIO 4G Voice, Jio Money, Jio Security, Jio News Paper, Jio Net, Jio Chat, Jio TV, and Jio Cinema).
At the same time every jio member will get benefits like Free Local Calls, Free STD Calls, Free Roaming Calls (Incoming + Outgoing), Call to Any Network.
Now JIO has changed everything simpler than before now you don't need to stand in front of JIO stores to grab Jio Sim Home delivery booking. Now you can get a jio sim home delivered and you will get jio at your doorstep. Some people also looking for Jio Sim Home Delivery SnapDeal and we will cover this in an upcoming article.
Jio SIM Home Delivery with Unlimited Benefits
Now every new user can get everything unlimited (Calls, Messages, and the Internet) for 3 months at just Rs. 408 INR. All you need is to book your free JIO SIM for jio sim home delivery registration.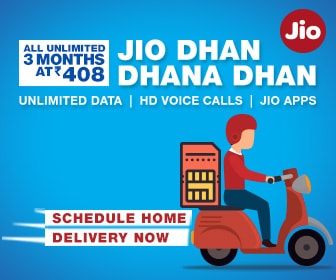 Jio Sim instant activation via eKYC process
When you successfully submit your request for a JIO SIM Home Delivery, then a JIO Staff member will come to the home with an eKYC machine.
All you need is just show your Aadhaar Card to the delivery person and they will instantly activate your JIO SIM. Just go to the jio home delivery link provided by us and grab more benefits than others.
Steps to Request Jio Sim Home Delivery
We are going to share a simple step by step way to request for jio doorstep delivery link. All you need to do is follow below step by step process, and you will get a jio sim at your home.
Go to this link for the Jio Sim Home Delivery Website.
Fill out the genuine required (*) details such as First Name, Last Name, Mobile Number and Email ID and click submit button to complete the task.
Soon you will get JIO Staff call on your official contact number, and they will ask you for scheduling the JIO Sim delivery on your address.
While activation at your home, you can choose any plan you want. You can ask Jio Plans to the staff member as well.
We hope this small step by step JIO SIM Home Delivery process will be helpful for you to grab your JIO SIM Home Delivery Individual.
Also Check: TrueCaller Number Search
JIO Unlimited Plans for SIM Home Delivery
JIO offers you two main plans here which will be so much beneficial for anyone who will use APKCatch jio sim home delivery link, and you can activate the sim while delivery instantly. We recommend you to select your plan as your usage.
Note: Every New User who uses our link will get unlimited free calls and SMS to any network for a lifetime in all over India.
Check out the two main plans below:
[table id=3 /]
Click on the Image to Grab Best offers for JIO SIM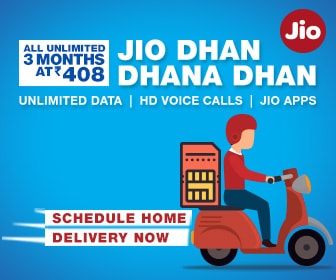 Final Words:
We hope you find this article useful and now you will have your own unlimited 4G internet Ginny and you can use unlimited internet without paying money again and again. If you find this article useful then dont forget to share this with your friends and family.
If you have any doubt or feedback then you can drop your valuable words in the comment section below and we will get back to you as soon as possible.