[kkstarratings] These days one app is in trending and that is "Sarahah App" but very few people knows about it and still peple want to know what is sarahah app then today we are going to explain you about this app.
What is Sarahah App?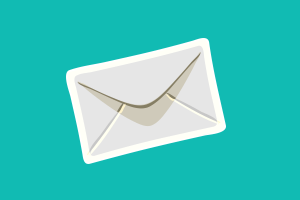 It is an application designed for Android & iPhone users which allow users to write & receive honest and straight forward anonymous feedbacks, thoughts for others.
In simple words, If you are thinking positive for someone and didn't tell that person just because he/she will feel bad for that but you want to give your feedback for their nature or behavior then you can now do it by Sarahah App 2017.
So now you have basic knowledge about this feedback app called Sarahah Apk for Android, iPhone, iPad and Windows PC.
The feedback will be send by your friends, family and other people basically those whom you shared your sarahah app ID. YES you can share your Sarahah account after Sarahah Sign up process and then share your personal link with your friends on social media accounts such as Facebook, Google+ and Twitter.
You can use Sarahah for Work as well, let us tells you how? Basically if you running a business where your business is depended on customers for example e-commerce then you can use Official Sarahah Work App and make it available on your official website and give your customers a popup to explain them about this app. So they can give their feedback without share their name and identity.
How to Register and Login Sarahah App?
This is most frequently asked question by Sarahah Fans. Still most of the people don't know how they can register for Sarahah and How Sarahah Login Process works in their countries. Currently Sarahah App is only available in two languages and the two languages are Arabic and English (Don't Know Why?).
You can register on Sarahah by their official sign up page and once you register successfully on sarahah then you can login to sarahah via their android app and iOS app to start sharing your feedback with your friends, family and loved once. You can login to sarahah by using your username and password which you choose while sign up process.
Sarahah for iPhone & iOS devices Download (FREE)
Sarahah for iPhone 4, 5, 5s, 5c, 6, 6s, 6 Plus, 7, 7 Plus as well as iPad and iPad Mini available for FREE and here we are going to share the latest version of sarahah 2017 with you. Just because it is an social communication app where you can give your honest feedback to your friends, family and loved once without giving them your name.
It is damn useful app for make someone realize that he/she wrong in that topic or you can give your honest opinion to them.
–>> Official iOS version of Sarahah: Download Now <<–
Sarahah for Android – Sarahah.APK Download
Finally, your wait is OVER now because we knows that 80% smartphone market is covered by Android OS and this is why Sarahah android app database is becoming huge day by day because almost every single person especially youngsters sign for sarahah on android smartphones.
And if you are still waiting for download sarahah app for android then it's time to download sarahah apk for android FREE now so you can send your feedbacks to your friends and family members.
–>> Official Android version of Sarahah: Download Now <<–
Sarahah APP for PC – Download for Windows 7, 8.1, 10 & Mac
So you want to access sarahah app for PC & Sarahah app for Mac, Well it is not officially available to use sarahah app on pc or mac but we have a perfect and easy solution for you and that is Android Emulator such as Bluestacks.
We all love bluestacks because it is most convenient way to use android or iOS apps on pc and mac and today we are going to share easy to follow step by step process so you can use sarahah for pc and sarahah for mac without doing any hustle.
Follow below steps carefully one by one:
Download Bluestacks on PC and Install it.
Open it with your Gmail ID which you are using on your Android.
Now open the play store app in Bluestacks and click on search bar.
Now in search bar enter "Sarahah" and it will show you official app.
Download and Install it on your Bluestacks Player.
And login to your sarahah account and start giving feedbacks.
Final Verdict:
We hope you find this post useful and you find it intresting as well. We are trying our best to provide you "Sarahah app" so you can use it for android, iOS and PC. If you like this post then give it a share on social media with your friends and family.