Why You Should Try Honor MagicBook Laptop with AMD Ryzen – The HONOR MagicBook laptops were released in India by HONOR. The AMD Ryzen powers these ultraportable laptops. Also, they are surprisingly thin and light considering the intensity of power they provide. 
The laptops are very easy to carry around and have high-resolution screens and the latest networking features to meet the needs of modern consumers. They are made to meet the needs of consumers today. Let's talk about what makes this laptop series a great choice for the classroom and your free time. 
Why You Should Try Honor MagicBook Laptop with AMD Ryzen?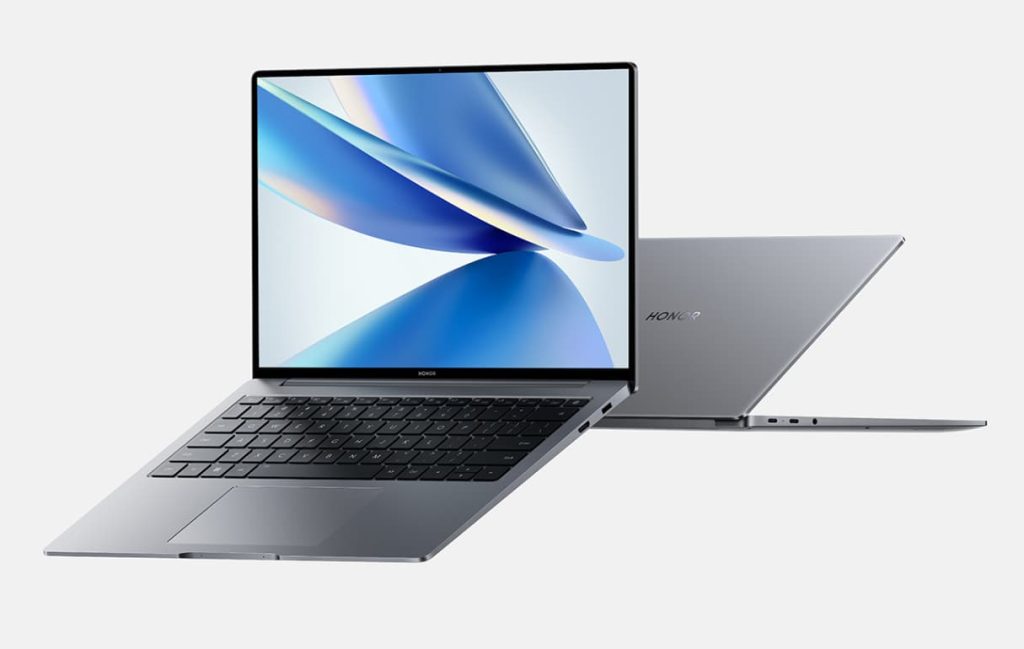 With their six cores, the honor magicbook 14 amd ryzen 5 are well-equipped to handle the challenges of programs with many threads. As a result, these laptops are quick to respond and can easily meet even the most demanding productivity standards.
Also, with it, you'll be able to stream high-quality videos without interruption or download videos without any problems. Below mentioned are some reasons why you should consider buying these laptops:
Amazing Storage Capacity:
These laptops have up to 16 gigabytes of dual-channel RAM and up to 512 gigabytes of solid-state drive (SSD) storage. 
Also, HONOR uses big fans with the shape of an S on the fan blades and twin thermal pipes with a large diameter to effectively remove heat from the device. These state-of-the-art thermals ensure that the processor stays as efficient as possible for as long as possible. 
Lightweight and Easily Portable:
The streamlined and lightweight aluminum metal design of the laptops will make you feel at ease as soon as you pick them up. When the lid is opened or closed, you can see a small blue-colored diamond-cut-shaped chamfer present along all the edges of the laptops' front frames. The laptops weigh only 1.38 kilograms and are only 15.9 millimeters thick. Because they don't weigh much and are small, these laptops are portable and can be taken anywhere, even to a conference room. 
The bezels around the Full High Definition displays provide a completely immersive viewing experience. TUV Rheinland has tested and confirmed that the screens give off very little harmful radiation and do not flicker much. Hence, they are safe to be used.  
Because of this, using one of these laptops for long periods does not cause the user's eyes to get tired. With so many digital screens out there now, a laptop with an easy-on-your-eyes screen is quite preferable among the masses. The display is as bright as 300 nits and supports the full sRGB color gamut, showing colors as accurately as possible. 
Once you buy these laptops, you'll never have to worry about your computer running out of power again. The big 56Wh batteries in the laptops are said to be able to play a video for up to twelve hours and you need to charge them only once. 
The laptops are unique because they can be charged quickly with 65W through a Type-C port. This lets people work in different places without worrying about where they will find a place to charge their devices. 
The fingerprint reader on these laptops is built into the power button, making it easy and safe for users to access their data. You can slide down from the top of the laptop to get to the high-definition webcam. When it is not being used, it blends in perfectly with the rest of the keyboard, making it very hard, if not impossible, for a hacker to see what you are doing. 
When you need to use the camera, it's not hard at all to get to it. You have access to all of the jacks and cables you could want. Wi-Fi 6, which lets you wirelessly connect to the internet at lightning speed and meet all your needs for work and play, is also available. All of the laptops in this series come with the Windows 11 Home 64-bit operating system already installed. 
Also Check:
Final Word
The company has redesigned user interfaces and enabled smooth animations to make the laptops more productive and easy to use.
Well, it can be said that both the HONOR laptops are good choices with amazing features. It will be easily loved by many customers. So, hope now you know Why You Should Try Honor MagicBook Laptop with AMD Ryzen and how it will be so helpful for you as a professional.