Welcome to the number one resource for finding the best android apps for working professionals. No matter which industry your profession is in, we've got you covered. There are thousands of apps available on the Google Play store to help do your job better.
Best Android Apps for Working Professionals in 2021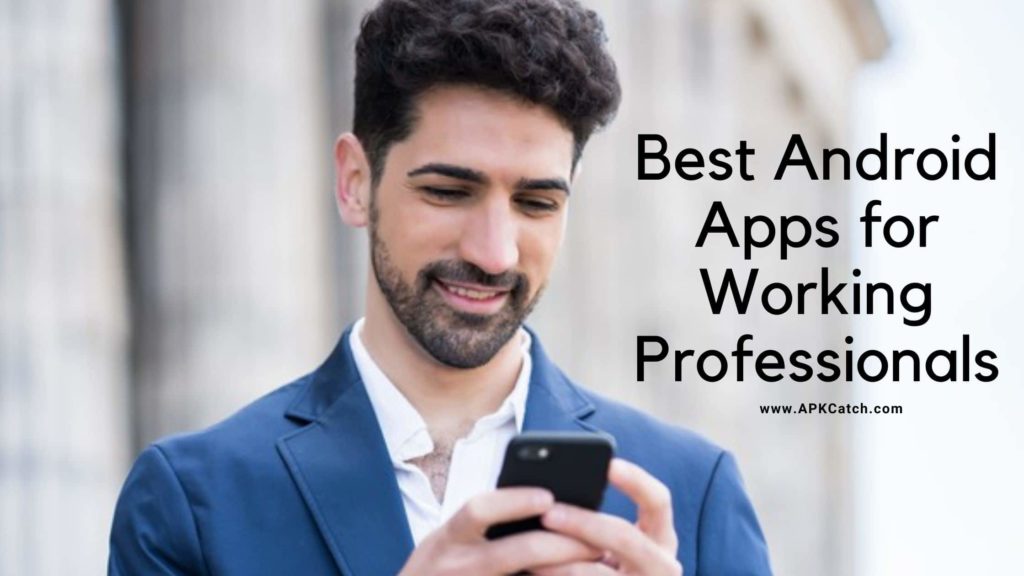 See below for our list of the top Android apps for organizing and managing your work life. With these android apps for working professionals, every professional can enhance their working progress. 
Also Try: Best Android Apps for Tablets
List of Android Apps for Working Professionals 
The undisputed champion of Android apps for work, Evernote keeps it simple with a minimalist design and an array of useful tools. Whether you want to jot down reminders, create and share ideas, or simply stay organized, Evernote has you covered. This app also allows you to record audio and video to assist with creating reminders. On top of it all, Evernote is free to download on the Google Play store.
This is a must-have app for accessing files on your phone. As many Android users know, most OS does not come with an easy way to access all of your files in one precise location. Astro solves that problem with this app, allowing you to browse your files the same way you would on a desktop computer. So if you're traveling for your company and need to find an important file on your phone, Astro lets you do just that. This makes it one of the more useful Android apps for work. Even better, this app is free to download on the Google Play store.
This app lets you edit Microsoft Office documents, spreadsheets, and presentations. If you're a writer, you probably get ideas when you're away from your laptop. This app allows you to spill your creativity into a word document directly on your phone. If you're in the finance industry and you're on the go, you can update your excel spreadsheets and PowerPoint presentations at the last minute. This app works great in tandem with Dropbox and Evernote as well. Find it on the Google Play store for $14.99.
Dropbox has taken the lead in the race for the best Android cloud-based app. The popularity of cloud-based services is exploding, and for good reason. People want to be able to access their files from any of the many devices they use. Dropbox allows you to do that. Once you install Dropbox on your computer, any file you save to your Dropbox will automatically save to all of your devices that have Dropbox installed. So even if you lose your phone, the files you saved in Dropbox are still secure. Dropbox is also another free app on the Google Play store.
As its name implies, this is one of the more ingenious Android apps for work available today. Genius Scan allows you to scan documents onto your phone and then email those scans as either JPEG or PDF files. So if you're at lunch with a client and you two sign an important contract, you can scan that contract and send it back to the office before you order your second mojito. And if email capability isn't enough, you can also upload your scans to Box, Dropbox, Evernote, or any of the cloud-based apps installed on your Android device. Genius Scan is an essential Android app for work and you can find it on the Google Play store for $1.09.
Speaktoit Assistant is the latest app to take advantage of natural speaking technology. It basically allows you to access the majority of your phone's features with your voice. This is a convenient feature to have if you don't feel like swiping through several touch screens to get where you need to be. This app is as close to IOS's Siri app as Android users are going to get…for now.
Many of today's successful companies choose to work in teams throughout the office. Glassboard acts as a private social network for those teams. Members can share files, notes, videos, pictures, and locations. What makes this social app unique is that it's completely private. So next time you and your team are assigned a project at work, try recommending a glass board to help speed up the process. This is another one of the free Android apps for work available on the Google Play store.
At this point, many professionals have separate social networking accounts on several different websites for personal and business use. It can be a pain to log in and out of each one just to access your networks. Hootsuite solves that problem by letting you see all of your feeds in one centralized location. The home screen displays all of your social network feeds, messages, and notifications in the same spot. Hootsuite has a clean design and is easy to set up. Find for free on the Google Play store.