Best MangaSusu Alternatives – Manga, with its wide array of genres and styles, has captured the hearts of millions worldwide.
Best MangaSusu Alternatives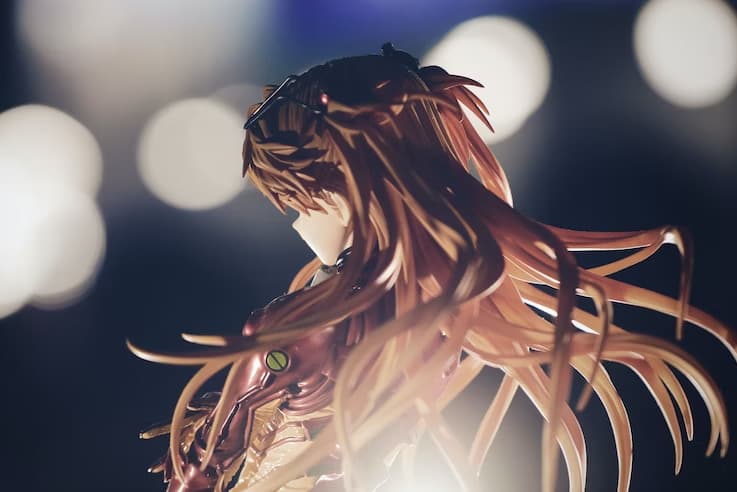 While MangaSusu has been a leading platform for manga fans, there are plenty of alternatives out there that offer diverse and enriching experiences.
Top 10 Best MangaSusu Alternatives in 2023
Let's explore some of the best platforms where you can enjoy your favorite manga in all languages.
A subsidiary of Crunchyroll, the popular anime streaming platform, Crunchyroll Manga offers an extensive library of manga titles. It serves as an excellent alternative to MangaSusu as it offers manga in various languages, catering to a global audience.
Why Choose Crunchyroll Manga?
Provides access to the latest manga shortly after release in Japan.
A user-friendly interface allows easy search and navigation.
Available on multiple platforms: web, Android, and iOS.
---
VIZ Media is another excellent source for manga lovers. It's a titan in the manga industry, publishing some of the most popular manga series worldwide. VIZ Media offers an impressive selection of manga, available in various languages.
Why Choose VIZ Media?
Offers a vast library of manga, including Shonen Jump, Shojo Beat, and VIZ Signature.
Allows users to download manga for offline reading.
Provides high-quality, official translations.
---
Manga Plus by SHUEISHA is a unique platform that allows readers to access manga series from SHUEISHA, one of Japan's biggest manga publishers. Manga Plus offers an extensive collection of manga in multiple languages.
Why Choose Manga Plus?
Offers access to the latest manga chapters the same day they're released in Japan.
Available worldwide (except in China, Japan, and South Korea).
It's free to use, with an option for in-app purchases to support the manga creators.
---
Manga Box is a free manga reader app that provides access to a broad range of manga titles. Its user-friendly interface makes it easy for manga fans to enjoy their favorite series in different languages.
Why Choose Manga Box?
New chapters are released every day.
The platform is easy to navigate and user-friendly.
It's a free app with an extensive library of manga.
---
Owned by Amazon, ComiXology is a cloud-based digital comics platform. Besides Western comics, it offers a considerable collection of manga titles.
Why Choose ComiXology?
Allows syncing across different devices for a seamless reading experience.
Offers a Guided View reading experience, enhancing the digital reading experience.
Besides manga, it offers a vast selection of Western comics.
---
MangaDex stands out as a fan-made manga site that provides titles in multiple languages. This platform offers users the chance to follow specific translators and scanlation groups.
Why Choose MangaDex?
Community-focused platform with user-generated content.
Features multiple versions of manga translations.
It's a free platform with an extensive catalog of manga.
---
Mangakakalot is a free website that allows users to read a vast selection of manga online. It's designed for quick loading and easy navigation, which has made it popular among manga fans.
Why Choose Mangakakalot?
Easy to navigate with quick loading times.
Free access to an extensive manga library.
User-friendly design that is accessible on both computers and mobile devices.
---
BookWalker is a digital bookstore that specializes in manga and light novels. Owned by Kadokawa, this platform offers legal access to a wide range of titles.
Why Choose BookWalker?
Offers legal access to a wide range of manga and light novels.
Regularly offers sales and discounts.
Allows offline reading on their mobile apps.
---
While it's known for its selection of Korean webcomics or "webtoons", this platform also offers manga series. Webtoon features both professional and amateur creators.
Why Choose Webtoon?
Offers a unique selection of manga, webtoons, and manhwa.
Free to use, with a paid option to access chapters ahead of time.
Available on both web and mobile applications.
---
Though not a traditional manga reading platform, ComicRack is a free, customizable comic reader that's great for manga enthusiasts who have a collection of manga files.
Why Choose ComicRack?
Can be customized according to user preference.
Supports various file formats.
Allows for tagging and organizing your collection for easier navigation.
Also Check:
Conclusion
Each of these MangaSusu alternatives provides its unique features and advantages.
Whether you're looking for community-centric platforms like MangaDex, user-friendly interfaces like Mangakakalot, digital bookstores like BookWalker, diverse content like Webtoon, or customizable comic readers like ComicRack, there's no shortage of options for manga enthusiasts.
So, step out of your comfort zone and dive into the exciting world of manga on these platforms!