As Indians, almost every Indian has an account in SBI bank because it is one of the most trusted banks in India. The majority of people in India use SBI as their primary bank to get all the banking needs to be done as all Indian services accept SBI bank account frequently for a very long time. If you are one of them and own SBI Savings Account and recently you change your house and want to know How to change address in SBI Account via SBI Address Change Form, Online or via online SBI Portal.
Then, you have landed on the perfect post where we will share the in-depth guide so you don't need to ask questions like "how do I change my address in sbi account" to anyone because this guide will help you to understand sbi address change documents and other related stuff so you can change address in SBI account easily.
There are people who also want to know how to change address in bank passbook sbi so don't worry, we also cover this as well.
How to Change Address in SBI Account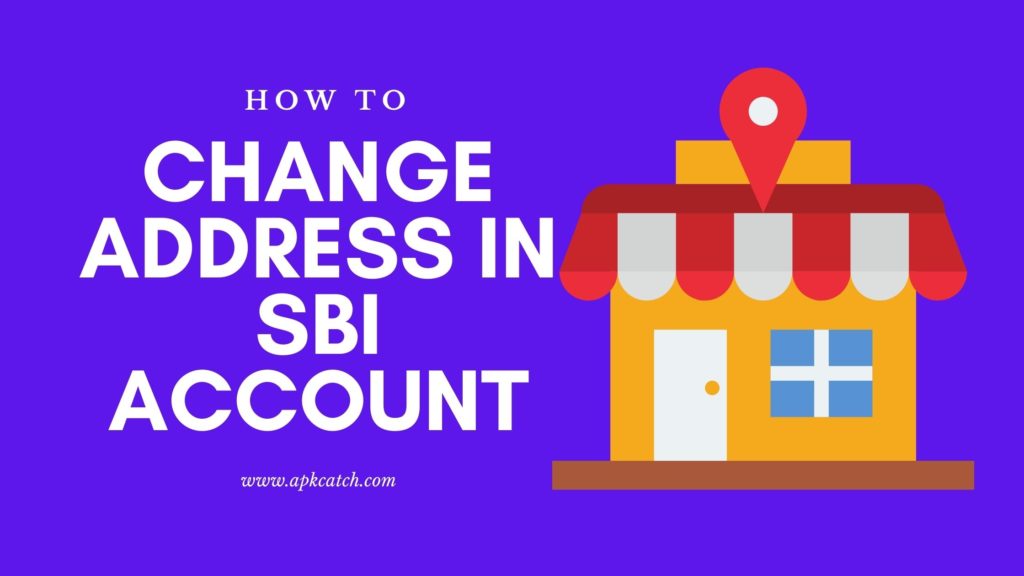 No one knows, when and how you need to change your house because of any reason, that time you need to update your current address to your bank branch so they can reach out to you in any case. If you didn't update your address, the bank cannot contact you to deliver your bank related documents, etc.
You might change your ATM to a Chip-Based ATM card and that time bank must have delivered to your address, so you need to understand that if RBI passes any new rule then you will be stuck with bank and rules and your House Address in SBI Account will take time to change.
So, follow this guide on how to change address in SBI account with our easiest method where we will also share the sbi address change documents you will need to change address in SBI Savings Account.
How to Change Name and Address in Sbi Bank Account Online?
Before you start looking for sbi address change form to change name and address in SBI bank account, you must need to prepare your documents that will be required to change address in SBI bank account.
There are basic SBI KYC Documents you will need to complete this task, below we have added the list of documents ask from SBI bank:
Passport
Voter's Identity Card (both sides)
Driving Licence* (both sides)
Copy of Masked Aadhaar /Virtual ID Card** ( mask first 8-digits of Aadhaar Number)
ID Card issued by State or Central Government (if it contains the address)
Job card issued by NREGA duly signed by an officer of the State Government
Letter issued by the National Population Register containing details of name and address
Utility bill not more than two months old of any service provider (electricity, telephone, postpaid mobile phone, piped gas, water bill)
Property or Municipal Tax receipt
Pension or family pension payment orders (PPOs) issued to retired employees by Government
Departments or Public-Sector Undertakings, if they contain the address
Letter of allotment of accommodation from employer issued by State or Central Government
departments, statutory or regulatory bodies, public sector undertakings, scheduled commercial
banks, financial institutions, and listed companies.
[Disclaimer: Above Table Taken from Official Site of SBI]
Take all the photocopy and original documents along with you and make sure you cross-sign the documents and the latest address should be mentioned on the docs.
How to Change Address in SBI Account?
Now, your wait is over here, because below you can follow some easy-to-follow steps to change latest address in SBI account:
First, go to your SBI branch and ask for sbi address change form from the help desk or download it directly via this link.
Now, fill the form with correct information such as account number, old address along with a new and latest address.
Fill out all the essential information asked in the form.
Sign the form with the signature that you have used in SBI Account and mention the current date.
Submit the docs to the bank executive.
He/she will ask for the original documents of attached photocopies to verify the address etc.
Then SBI Executive will update your new address in the Bank account.
Once the task has been done by the bank, you will get auto-generated SMS on the registered mobile number that, your address is changed as per your request.
SBI Address Change Form Download PDF – Official Form
How to Check Updated Address in SBI Account Online?
Once you got the SMS from the bank, then you can check the updated address via SBI internet banking:
Follow the below steps and you can check your current mentioned address in your bank account.
First, you need to log into your bank account internet banking with your user id and password.
Now, go to the account statement section and choose the account number.
Now, select the statement period and tap on the proceed button.
Now, check whether your updated address is available or not.
Also Check:
Final Verdict:
So, now you have the complete information on how to change address in SBI account online or offline both methods. If you still have any query then you can drop your queries in the comment section below and we will get back to you as soon as possible.