Whenever we open a bank account online or offline, banks provide different types of debit/credit cards to all the account holders. Later on, people set ATM PIN online or via nearby ATM but what if you forget the debit or credit card pin and enter the wrong pin more then 3 times, lost card somewhere and after that, you block lost debit card then later on you need to unblock your card by contacting bank branch. If you own the SBI account and want to know how to unblock the SBI ATM card then this in-depth step by step guide will surely help you.
You can Learn More About How to Track SBI Debit Card Status – Step by Step
How to Unblock SBI ATM Card?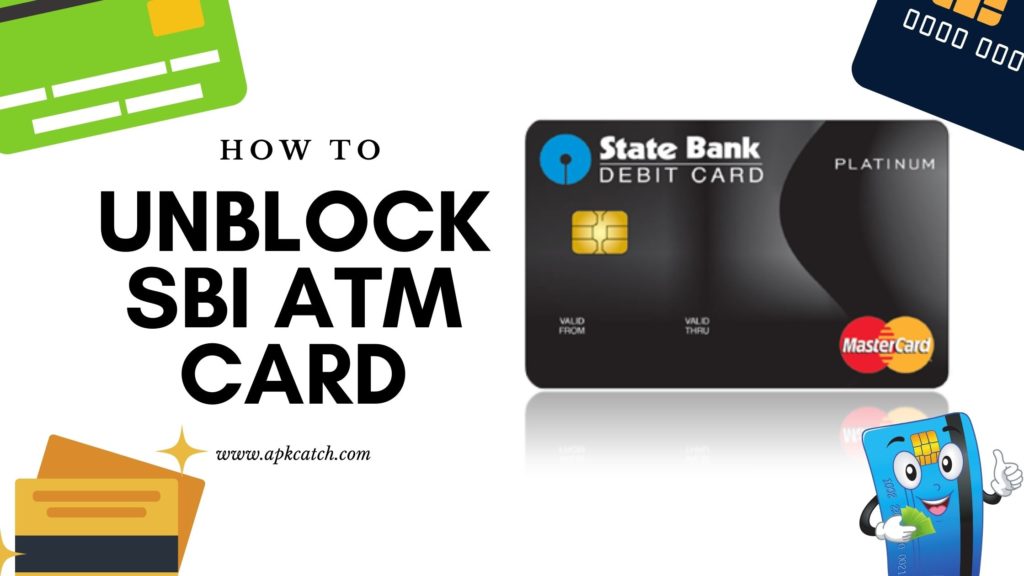 We all use ATM Cards in daily life to get our financial transactions online or offline, withdraw money from ATM machines, Shopping online on eCommerce sites such as Amazon, Flipkart, etc. But if sometimes we lost our wallet somewhere and that time, we lost the ATM debit cards as well and because this thing is related to our financial safety. So, we always call bank customer care to block the ATM card instantly.
So, if you are one of those who lost the card recently, but got it back somewhere and want to unblock SBI ATM Card then you can follow us and we will explain to you what are the things you will be required to unblock debit card and use it like before.
Steps to Unblock SBI ATM Card
Follow the below steps and recover your ATM card and unlock SBI debit card without worrying about anything:
Things You Need to Unblock SBI Debit Card
Account Number
Lost Card Last 4-digits
SBI CIF Number
Your Registered Signature
Photo ID Proof
How to Unblock SBI ATM Card – Step by Step
First, go to the nearby SBI Bank Branch and Ask for ATM Unblock Application Form to fill
Now, fill the form with all the details correctly, such as account number, CIF number, Card last 4-digits, and other personal details mentioned in the form.
Sign the paper at the bottom, make sure your signature matches the bank's records.
Your Photo ID proof with the form and go to a bank to submit a form to a bank manager.
Bank will take quick action, and they will unblock your card within 24 hrs.
You will get the auto-generated SMS as an update on your registered mobile number, once the card unblocked for transactions.
Final Verdict:
So, this was the simplest but working method to understand how to unblock SBI ATM card step by step procedure. If you still have any query related to your banking terms then you can contact us by entering your query in the comment section and we will get back to you in the comment section.