Throughout the 21st century there have been a multitude of fields that have had a major impact on the economy. From the technological industries like IT and web design to fields that impact everyone all around the globe, like government and healthcare. There have been a variety of changes throughout many fields in the modern era, and healthcare has been immensely affected.
With the implementation of new health protocols and improved technologies the field has seen a transformation throughout the past two decades. While there are numerous facets of healthcare, physical therapy is a growing part of the field, as more people are getting the chance to improve upon their bodies with the aid of these services.
Physical Therapy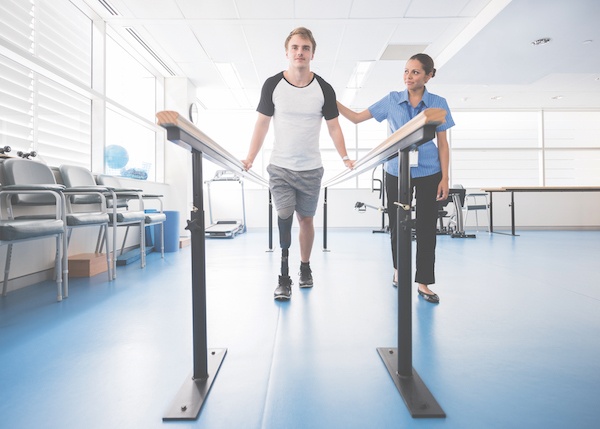 Learning about Physical Therapy
Physical therapy has grown in ubiquity throughout the world in recent years, as many people prefer non-invasive measures when dealing with injuries or chronic pain. While physical therapists are not as highly trained as regular medical doctors, they still have an immense knowledge of the human body and understand how to effectively treat patients.
Running your own physical therapy office requires you to comprehend how to help people with injuries, but it also necessitates you to understand the numerous protocols that are essential to the field. One protocol that is often misunderstood, but is still critical, is the Medicare 8 minute rule, which greatly impacts physical therapists.
Understanding the Medicare 8 Minute Rule
Running a physical therapy office can be extremely difficult because of the numerous protocols that you have to adhere to. The Medicare 8 minute rule is one of these regulations, and understanding what it is and how it works is essential for your business. The Centers for Medicare and Medicaid Services (CMS) stipulates that that therapists can bill for one full unit of therapy if the service that has been provided is between 8 and 22 minutes.
This service must be time spent providing skilled services, as such, you must be working with only one patient and cannot be preoccupied with working on documentation or anything else throughout the time of service. The Medicare 8 minute rule also requires the physical therapist has to be the one providing the procedure, not by an aide, who by this rule is considered unskilled and unbillable time.
Applying this rule into your business will involve counting minutes throughout timed procedures like e-stim or ultrasound, but cannot be utilized for untimed codes like modalities or evaluations. Determining the proper codes that are appropriately assigned to the correct number of units has to be based on the number of minutes each service was provided for.
When understanding the 8 minute rule, it is imperative that you comprehend that this is generally only used for Medicare patients, and that other insurances usually use a separate protocol called the midpoint rule. Learning about the 8 minute rule is crucial for the success of your physical therapy office. 
Final Thoughts
Running a physical therapy office can be very challenging and implementing the Medicare 8 minute rule creates even more difficulties. However, if you can comprehend and apply this rule into your physical therapy office, your business will be sure to be successful.