Best KDrama Sites 2023 – Korean dramas, also known as K-dramas, have become a global phenomenon in recent years. Known for their gripping storylines, high-quality production, and beautiful aesthetics, K-dramas have captured the hearts of viewers worldwide.
If you're looking to get into K-dramas, you're in luck – there are tons of great websites where you can watch top Korean shows online for free with English subtitles.
Best KDrama Sites 2023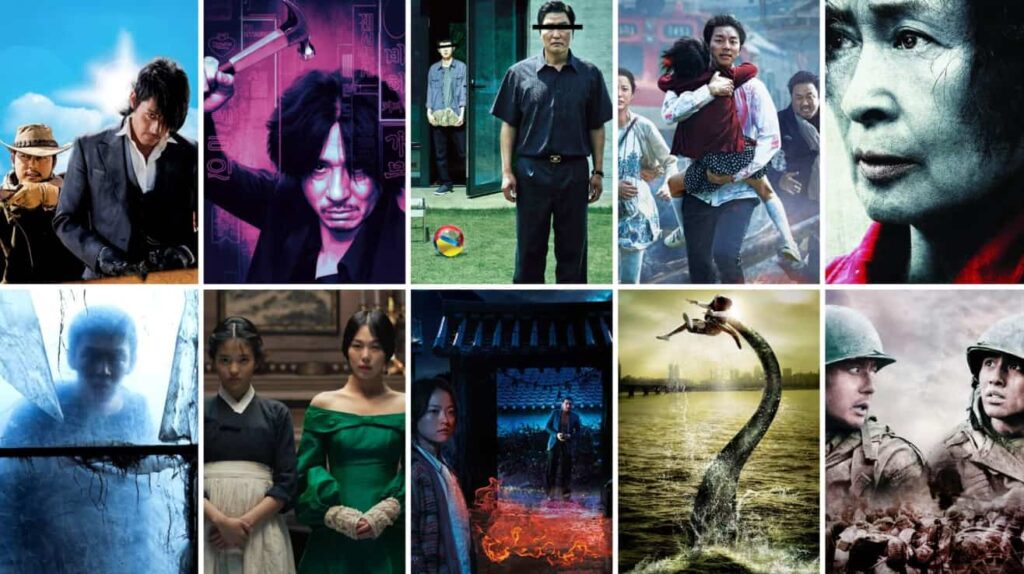 This comprehensive guide covers the 23 best websites for streaming Korean dramas in 2023.
We'll highlight key features, content libraries, limitations, and more to help you pick the best platforms to fulfill your K-drama needs. Time to get watching!
An Overview of The Top K-Drama Streaming Websites
Here's a quick glance at the top 10 websites for watching K-dramas online:
Viki – Largest streaming site for Asian TV with over 35 million monthly viewers.
Kocowa – Specialized Korean content site with shows shortly after the Korean airing.
Dramacool – Smooth streaming of Korean, Chinese, Taiwanese, and Japanese dramas.
KissAsian – Huge content library organized by genre.
Dramago – Allows direct drama downloads in different quality levels.
Dramanice – Beautiful interface and HD streaming.
NewAsianTV – Friendly design great for watching Asian dramas.
KShow123 – Focused on the latest Korean drama releases.
MyAsianTV – Intuitive navigation to find top Asian movies and series.
Netflix – Globally popular streaming service with hit K-dramas.
Now let's explore the key features and libraries of the top 23 Best KDrama Sites for enjoying K-dramas online.
The Best KDrama Sites For Watching K-Dramas Online
Viki is the internet's TV channel for Asian entertainment, making it the number one destination for streaming Korean dramas worldwide.
Highlights:
Extensive content library with 1000+ titles
Korean shows with multi-language subtitles
Create watchlists and join fan discussions
Free viewing with ads or paid subscription without ads
Limitations:
Requires creating an account to watch full episodes
Paywall for premium HD streaming
With its combination of free content and affordable paid subscription tiers, Viki is a top choice for K-drama lovers. The site's community features also make it easy to connect with other fans.
---
Kocowa is a premium streaming service focused exclusively on Korean content.
Highlights:
18,000+ hours of Korean entertainment
Licensed shows right after Korea airing
Content categories like dramas, variety shows, K-Pop
Available as an app on various devices
Limitations:
Only available in North/South America currently
Registration is required for full access
For unrestricted access to Korean programming shortly after airing, Kocowa is tough to beat. Use a VPN to access the site from outside the Americas.
---
Dramacool offers free streaming of Asian drama series from Korea, China, Taiwan, Thailand, and more.
Highlights:
Smooth video playback and navigation
Handy drama search and filters
New drama series updates every day
Download option for offline viewing
Limitations:
Requires creating a free account
Includes third-party ads
Dramacool makes it easy to find top-rated Korean dramas alongside other popular Asian programming. The frequently updated content library means you'll always have something new to watch.
---
4. KissAsian
KissAsian provides free streaming of classic Korean dramas, variety shows, and movies.
Highlights:
Enormous content library.
No account registration needed.
Drama list organized neatly by genre.
Minimal distracting ads on the site.
Limitations:
Lacks latest drama series
Fewer subtitle options
For a huge range of classic Korean programming, KissAsian is a superb free option. Use the handy genre categories to find titles tailored to your taste.
---
5. Dramago
Dramago enables free streaming and downloads of Korean drama series in high definition.
Highlights:
Direct video download links are available
Multiple quality levels for downloads
Friendly interface and navigation
Pop-up free streaming experience
Limitations:
Requires creating a free account to download
Primarily focuses on Korean content
Dramago makes it easy to download your favorite Korean dramas to watch offline. Sign up for free to access the video download links.
---
6. Dramanice
Dramanice attracts K-drama lovers with its beautiful interface and HD streaming.
Highlights:
Modern, visually appealing design
Quick loading HD streams
Handy alphabetical drama browse
Free account registration
Limitations:
Does not indicate dramas with English subs
Site domain changes frequently
For a more refined option to watch Korean dramas online in HD for free, Dramanice hits the spot. Just be mindful of the shifting domains.
---
7. NewAsianTV
NewAsianTV provides a friendly interface for streaming top Asian dramas.
Highlights:
Intuitive site navigation
"Lights off" player mode
Daily and weekly picks spotlight
Videos with 1080p quality
Limitations:
A limited selection of the newest dramas
Downloads require third-party apps
NewAsianTV makes finding and watching your preferred Asian drama easy with its clean design and curated drama recommendations.
---
8. KShow123
KShow123 offers smooth streaming of the latest and greatest Korean drama series.
Highlights:
Rapid updates on new drama releases
Drama details like plot synopsis and cast
Video player with adjustable settings
Minimal distracting ads
Limitations:
Primarily newer Korean series
Cluttered site design
For staying up to date with newly released top Korean dramas, KShow123 is a handy free option.
---
9. MyAsianTV
MyAsianTV provides an easy way to watch Korean and other Asian dramas online.
Highlights:
Intuitive and fast site navigation
Advanced filter and search functions
Daily updated popular drama selections
Videos available with Eng subs
Limitations:
Requires creating a free account
A limited selection of latest series
MyAsianTV makes searching through Asian drama content a breeze. Discover popular classics and newly added series from across Asia.
---
10. Netflix
Netflix offers hit Korean movies and series as part of its premium streaming catalog.
Highlights:
Globally recognized streaming service
Download for offline viewing
Curated Korean drama categories
Licensed shows and movies
Limitations:
Requires paid subscription
Smaller Korean drama library compared to niche sites
As the world's leading streaming platform, Netflix grants easy access to compelling Korean dramas for subscribers worldwide.
More Great Sites For Watching Korean Dramas Online
Beyond the top 10 websites highlighted already, here are over a dozen additional excellent services for enjoying Korean dramas online:
11. Tubi
Tubi provides completely free streaming of over 200 Korean dramas spanning eras from historical to modern titles.
12. Hulu
Hulu offers a premium streaming experience including a small but solid selection of Korean series.
13. VIU
VIU provides free mobile-optimized streaming of Korean dramas and variety shows in select Asian regions.
14. Amazon Prime Video
Amazon Prime Video gives Prime members access to an array of Korean movies and series as part of its streaming catalog.
15. AsianCrush
AsianCrush satisfies your daily Korean drama fix with its free library of Asian programs.
16. Fdrama
Fdama impresses with its super fast uploads of the latest Korean drama series.
17. YouTube
YouTube offers a massive range of classic Korean dramas available to stream for free.
18. MyDramaList
MyDramaList connects you to fellow Korean drama fans and recommends exciting new releases.
19. Soap2day
Soap2day provides high-quality streaming and downloads of top Korean dramas and movies.
20. iQIYI
iQIYI delivers compelling Chinese dramas along with a selection of Korean series.
21. ViewAsian
ViewAsian impresses with its Netflix-like interface designed for watching Asian dramas.
22. SolarMovie
SolarMovie offers free streaming of popular Korean drama hits and ratings.
23. iFlix
iFlix satisfies your Korean drama cravings in select Asian regions with its sizeable content catalog.
Getting The Most Out Of Streaming Korean Dramas Online
To maximize your K-drama viewing experience on the top websites highlighted here, keep these tips in mind:
Use a VPN – Access region-locked platforms and enhance security/privacy when streaming.
Create watchlists – Most sites let you make custom watchlists so you can easily track dramas you want to see.
Read reviews/descriptions – Pick engaging dramas you'll love based on user reviews and plot summaries.
Enable English subs – Make sure to turn on subtitles for Korean shows and movies when available.
Use mobile apps – Download sites or platform apps to watch dramas on your phone or tablet conveniently.
Leverage filters/search – Find dramas tailored to your taste using keyword search and content filters.
Compare plans – For paid sites, weigh subscription costs against library size and streaming benefits.
Best Korean Drama to Watch – Choose via Genre:
| Genre | Drama | Year | Where to Watch |
| --- | --- | --- | --- |
| Zombie | All of Us Are Dead | 2022 | Netflix |
| Romance | Crash Landing on You | 2019 | Netflix |
| Thriller | Mouse | 2021 | Viki |
| Action | Vagabond | 2019 | Netflix |
| Comedy | Welcome to Waikiki | 2018 | Viki |
| Period Drama | Mr. Sunshine | 2018 | Netflix |
| Melodrama | It's Okay to Not Be Okay | 2020 | Netflix |
| Political | The K2 | 2016 | Viki |
| Unique Concept | Extraordinary Attorney Woo | 2022 | Netflix |
| Romance | Strong Woman Do Bong Soon | 2017 | Viki |
| Thriller | Signal | 2016 | Viki |
| Action | Descendants of the Sun | 2016 | Viki |
| Comedy | Reply 1988 | 2015 | Netflix |
| Period Drama | Moon Lovers: Scarlet Heart Ryeo | 2016 | Viki |
| Melodrama | It's Okay, That's Love | 2014 | Viki |
| Political | The King 2 Hearts | 2012 | Viki |
| Unique Concept | My Love from the Star | 2013 | Viki |
| Romance | The Heirs | 2013 | Netflix |
| Thriller | Nine: Nine Time Travels | 2013 | Viki |
| Action | City Hunter | 2011 | Viki |
| Comedy | The Greatest Love | 2011 | Viki |
| Period Drama | Sungkyunkwan Scandal | 2010 | Viki |
| Melodrama | Bread, Love, and Dreams | 2010 | Viki |
| Political | Giant | 2010 | Viki |
| Unique Concept | My Girlfriend is a Nine-Tailed Fox | 2010 | Viki |
FAQs About Streaming Korean Dramas Online
What is the best free website for streaming Korean dramas?
Some top free websites for streaming Korean dramas include Viki, KissAsian, Dramacool, Dramanice, and YouTube. These let you watch K-dramas in HD quality without any subscription.
Where can I watch the latest Korean drama series online?
Great sites to watch the most recent and ongoing Korean dramas include Viki, Kocowa, Dramacool, KShow123, and Fdrama. These frequently update with new episodes subtitled in English.
What is the most popular site for K-dramas?
Currently, the most popular site for streaming Korean dramas is Viki thanks to its massive content library and strong following among international K-drama fans. More niche sites like Kocowa cater specifically to Korean programming.
Can I download Korean dramas from streaming sites?
Some streaming sites like Dramago allow direct drama downloads in different quality levels. Otherwise, you'll need to use a third-party downloading tool to save videos from streaming platforms. Always check the site's terms of service before downloading.
Which is better – Viki or Dramafever for watching Korean dramas?
Viki tends to edge out the now-defunct Dramafever platform in terms of content library size, smooth streaming, and multi-language subtitles. The ad-free subscription tier also makes Viki a great Dramafever alternative.
What are the most common genres of Korean dramas?
Some popular genres seen in K-dramas include romance, comedy, melodrama, medical, action/thriller, fantasy, historical period, supernatural, and slice of life stories.
How can I watch Korean dramas offline?
To watch Korean dramas offline, use streaming sites like Dramacool that allow drama downloads. You can also use a third-party downloading tool to save episodes from a streaming site to watch offline later. Some mobile apps from platforms like Netflix also permit offline viewing.
Is it illegal to watch Korean dramas on free streaming sites?
It depends on the site. Legitimate ad-supported platforms like Viki and YouTube are legal. However, pirated dramas on shady sites may violate copyright. If concerned, use a premium service like Kocowa or Netflix to ensure full compliance.
More Related Guides:
Conclusion:
Korean dramas offer some of the most imaginative, gripping storytelling in television which you can try with these best drama sites 2023. With this guide's overview of the top 23 websites for enjoying K-dramas online, finding your new favorite series is simple.
Services like Viki and Kocowa bring you the latest Korean shows along with all-time classics. Meanwhile, niche sites like Dramacool and KissAsian open up a world of Asian dramas. For hit licensed titles, paid platforms like Netflix deliver.
Why not sign up for a few sites, create your watchlists, and get started on your K-drama viewing journey today? Your only worry will be deciding what captivating series to stream next!