Factory Reset Protection (FRP) is a Google security feature designed to safeguard Android devices from unauthorized resets.
And if you're in the group of people who've been locked out after a factory reset due to FRP, the Easy Flashing FRP Bypass APK could be the lifesaver you need.
Easy Flashing FRP Bypass 8.0 Apk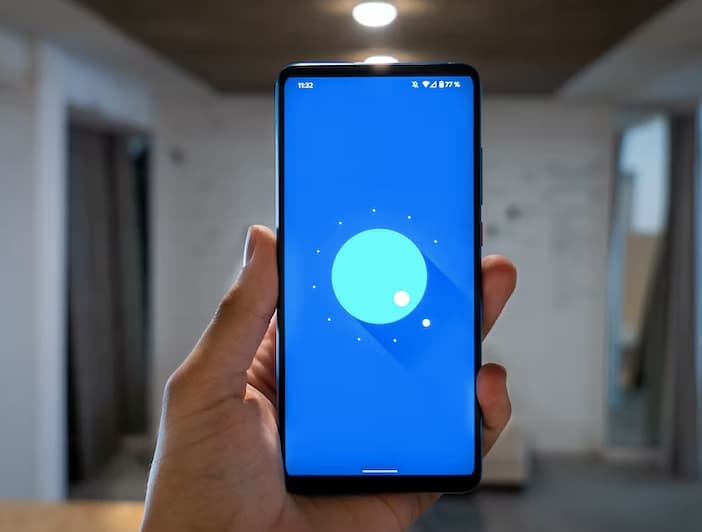 Let's dive into what this tool offers and how it stands out.
What's FRP All About?
Imagine you lost your Android phone, or it got stolen. The thief decides to wipe it clean.
FRP requires the person with the phone to log in using the original Google account details set on the device.
This is an excellent deterrent for anyone with ill intentions, making the device virtually unusable.
Introducing Easy Flashing FRP Bypass 8.0 Apk
For legitimate users who've found themselves locked out after forgetting their PIN, Easy Flashing FRP Bypass offers a smooth path to recovery.
The app's interface is designed to be simple and human-friendly – no confusing jargon or complicated steps. It's like having a trusted friend guide you through the unlocking process.
Why Consider This Tool?
Safety and Privacy: Keeping your data safe is paramount. With this tool, users can reset their devices confidently, knowing that their data remains private and inaccessible without the right credentials.
No Data Loss: You don't lose any of your treasured photos, apps, or settings. The tool works by downloading a small file to the device, bringing everything back to life without data loss.
User Experience: The developers behind the app understand that you might already be stressed about being locked out of your device. So, they've ensured that the app is straightforward to use with an easy-to-navigate interface.
Cost and Accessibility: The best things in life are free, right? The same goes for this APK. It doesn't burn a hole in your pocket and still delivers top-notch functionality.
How to Use Easy Flashing FRP Bypass 8.0 Apk on Android?
Ensure your Android device is sufficiently charged to prevent any interruptions during the process.
Connect to a stable Wi-Fi network.
Enable Installation from Unknown Sources:
Go to your device's "Settings."
Navigate to "Security" or "Privacy" settings (this varies by device).
Find the option labeled "Install unknown apps" or "Unknown Sources."
Turn on this option to allow installations from sources other than the Google Play Store.
Open your preferred browser on an Android device.
Search for "Easy Flashing FRP Bypass 8.0 APK" from a trusted source or website.
Download the APK file from the chosen website.
Once the download is complete, locate the APK file in your device's "Downloads" folder or in the notification shade.
Tap on the APK file.
When prompted, tap on "Install."
After the installation is completed, tap on "Open" to launch the Easy Flashing FRP Bypass app.
On the app's main interface, you'll likely find a button or option to start the FRP bypass process. Tap on it.
Follow any on-screen instructions or prompts to complete the bypass. This might involve selecting your device model or brand, or the app might do most of the work automatically.
Once the FRP bypass process is complete, restart your Android device.
Upon rebooting, the Google account verification step should be bypassed, allowing you to set up your device as new or use it as before.
Once you've regained access to your device, consider adding your Google account back (if needed) and setting up security measures that you can easily remember.
For security reasons, go back to the "Security" or "Privacy" settings and disable installations from "Unknown Sources" to protect your device from unintentional installations.
Note: While the steps provided offer a general guide, variations might exist based on the exact version of the app, the Android version, and the device brand or model. Always use tools like FRP Bypass responsibly and ensure they are used on devices you own or have permission to access.
FAQs on Easy Flashing FRP Bypass 8.0 Apk:
What is Easy Flashing FRP Bypass 8.0 Apk?
A: Easy Bypass 8.0 APK is a tool designed to help users bypass Google's Factory Reset Protection (FRP) on their Android devices, ensuring they can access their devices even after a factory reset.
A: Generally, the FRP Bypass APK is safe when downloaded from a reputable source. However, users should always exercise caution and download from trusted sources to avoid potential security risks.
What app can I download to bypass Google account?
A: The Easy Flashing FRP Bypass APK is a popular option to bypass Google account verification. There are other apps available too, but it's crucial to choose one that's reliable and trusted.
A: If you're referring to installing an APK file, you'll first need to enable "Unknown Sources" in your device's security settings. Then, you can open and install the APK file. If the APK is locked with a password, you would need the password or use specialized software, though the latter might not always be successful.
Is it possible to remove Google FRP lock?
A: Yes, tools like Easy Bypass 8.0 APK are designed to help users bypass or remove the Google FRP lock from their devices, granting them access after a factory reset.
A: Yes, FRP Bypass tools have been effective for many users. However, their success might vary depending on the device, its Android version, and the specific bypass tool being used.
What is the primary purpose of Google's FRP?
A: Google's Factory Reset Protection (FRP) is designed to protect Android devices from unauthorized access, especially after a factory reset. It requires the original Google account credentials to be entered after a reset, preventing unauthorized users from accessing the device.
Can I use FRP Bypass APK on all Android devices?
A: Most FRP Bypass tools are designed to work on a range of Android devices. However, compatibility can vary, so it's essential to check if the tool supports your device and its Android version.
Is using an FRP Bypass tool legal?
A: Using an FRP Bypass tool is legal for legitimate purposes, such as regaining access to your device. However, using it for unauthorized access to someone else's device is illegal and unethical.
Do I need any technical skills to use an FRP Bypass tool?
A: Most FRP Bypass tools, like Easy Bypass 8.0 APK, are designed to be user-friendly and don't require advanced technical skills. However, following the instructions carefully is crucial to ensure the successful bypass of the FRP lock.
More Related Guides:
Conclusion:
In today's digital age, security measures like Google's FRP are crucial to protect our devices and the sensitive data they contain.
However, it's also a reality that genuine users occasionally get locked out of their own devices. Tools like the Easy Flashing FRP Bypass 8.0 Apk provide a safety net for such situations, enabling rightful users to regain access.
As with any tool that bypasses security features, it's paramount to use it responsibly, ethically, and only on devices you own. Always source such apps from trustworthy sites to ensure your device's safety.
In the vast landscape of app downloaders, being an informed and cautious user is the key.