Instagram Marketing for App Marketers – Instagram is the next most used social network by app marketers besides Facebook. The visual nature of Instagram gives it a primary advantage ahead of other social media platforms. With over 1 billion engaged users monthly, brands can utilize this popular platform for their marketing goals. 
But how can this platform boost your campaign if you're an app marketer? This article provides an Instagram marketing guide for app marketers. It encompasses the strategies, tools, promotions, metrics for measuring success, etc.
Instagram Marketing for App Marketers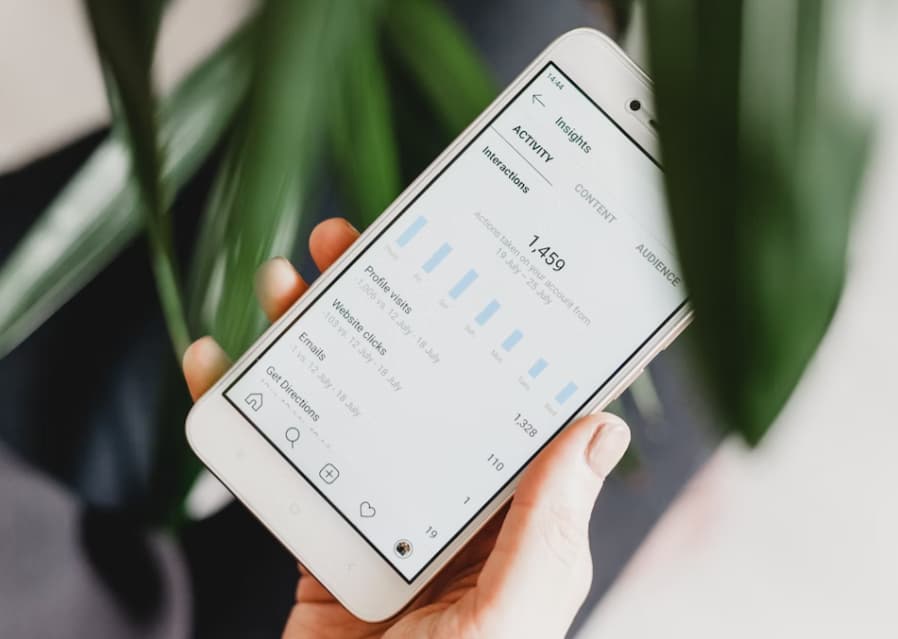 Understanding how Instagram works and the features and tools you need will boost your app marketing efforts. Also, you can cover more ground in your app sales with Chinese Instagram followers. Keep reading to achieve more with Instagram marketing. 
Useful Instagram Marketing Features for App marketers
Many amazing Instagram features enrich relationships after connecting users. Below are some Instagram marketing boosters:
Instagram Business Account: 
One of the features you must first utilize before others is your Instagram business account. It is a must to market a product and, as such, offers more features to enable its service. With the business account, marketers can add links to Stories, utilize native analytics, add clickable CTA, etc. More on creating a business account is below. 
Viewers and users will find your post relevant with an Instagram hashtag on your advertising campaign. 60% of users on IG use hashtags to locate the contents they want. Any content you post, ensure you include related hashtags, especially trendy ones. It is necessary to find trendy hashtags before making content. 
To find the latest hashtags, just go to the Instagram search bar. You are encouraged to create a hashtag and make it trendy by using it regularly. To get more eyeballs with hashtags, you should:
Find out the best hashtag by using insights

Add hashtags to your IG stories

Keep away from banned and spam hashtags

Never use repetitive hashtags.

Instagram Stories 
Stories are just 15 seconds of content that disappears after 24 hrs. They wouldn't be seen on feeds or main profiles after it disappears. But it is the briefest and most exciting method to share your content with users. 
Research has it that millions of people utilize Instagram stories. Using stories as a marketing strategy is a great idea, as you can reach many users within a short time. 
Instagram live is a powerful feature as it allows you to engage your followers in a live broadcast. If you want to share urgent and important content or discuss with your audience, Instagram live is the best way. 
This live broadcast shows up on your audience's feeds, then moves to the notification once they are online. This feature shouldn't be used except you have relevant content to deliver, or it will become a waste of time for users.
This feature is made for longer content, unlike stories. IGTV video length ranges from 10mins to 1hr. You can only get to 1hr If your account has many followers. Users can search for content that piques their attention with IGTV. 
For starters, IGTV wouldn't match your goals. But media companies can use the opportunity of producing long videos and getting their message across the globe.
This calendar ensures you have ready content to go up at all times. Even if you aren't active enough to run a campaign, the calendar helps you stay consistent with your feed looking cohesive.
An in-depth understanding of how the Instagram algorithm works is essential for a marketer or developer.
The algorithm is a set of rules on Instagram that filters your content and gives it a good or bad SEO ranking. The technology is based on analytics, followership, hashtags, and vital data.
How to Create and Optimize an Instagram Business Account
To open an Instagram business account, you must sign up and optimize your account. Here are the detailed steps to go about it:
Go to the Instagram app on your device, and click on sign up with iPhone or email.
The page will display two choices: Login with Facebook or Sign up by phone or email. Use a business email and not your mail.
Write your business name in the space provided for your full name. This ensures that your potential clients can quickly identify with your brand. This name will be boldly displayed on your profile.
Your username sets your brand apart from others and should likely be coined from a catchy keyword phrase. The most important thing is it should be easy to find. You can update the username name later through your account settings. 
With the steps above, you have successfully created your Instagram account.
Your profile must be welcoming to attract potential clients to your business. Here is how you optimize your Business account on Instagram. 
An account without a profile picture will put a lot of people off. Remember that first impressions matter. so you can use your business logo or brand image. 
Instagram has a character limit of 150 characters for bio. Go straight to the point, state what you're about, and why you are worth the time. You can include your web link for visitors to check you out in detail.
If a link is added, use a URL shortener to prevent any ugly-looking link on your bio. 
You can click on edit profile if you wish to change any part of your bio later. 
You can find settings by clicking on the three lines located in the upper right of your account. You can adjust your privacy settings and also control your story.
From your settings, you can then select switch to a professional account. This sets you apart as a business profile. With the Instagram business tools feature, you can get vital analytic data and also promote content.
Marketing Strategies That Work On Instagram
Presently, Instagram has more than 1 billion active users. If you want to grow your business, there are certain steps you need to take. Some key steps include targeting the right audience, setting up campaigns, scheduling posts, etc.
Targeting The Right Audience
Targeting the right audience begins with larger personas. Personas are a representation of different characters who are interested in what you offer. If you already have set personas, you can identify your target audience using the same information.
Your competitors' Instagram audience is another way to define your target audience. Check out the posts they share and the followers they have. This method helps you to identify whether there are gaps that need filling as you gather your audience.
Other things you can do to gather your target audience are using demographic data and taking advantage of Instagram polls.
Every social media platform is special with its unique requirements, and Instagram is not excluded. For your campaigns to be successful on Instagram, you'll need to know the needs of users on the platform.
When starting a campaign on Instagram, you must be goal-driven in your strategy. This brings us to the 4 T's needed for a successful campaign: Target, Tactics, Timeline, and Total spend.
Your target is what you intend to accomplish through your campaign. If you want to take your audience offline to your local store or an event, you need to be smart about your strategy. In that case, you may need some tactics like hashtags or running contests.
A general idea of how to accomplish your objective is the smartest way to set up your tactics. If you opt for a contest, you need to consider the necessities. You can start by putting some funds aside for legal fees, general management, and prizes.
It's best to develop Instagram followers that will last a long time. To achieve this, you'll need to run your campaigns from time to time. This strategy also draws the attention of prospective customers to your brand.
You shouldn't overspend for your campaigns, which is where calculating the costs comes in. Every campaign you run must be worth the funds invested in it. If you are into product sales, be sure of the number of sales you'll make through the campaign and let your budget match the figure you get.
One of the advantages of scheduling your Instagram posts is that it enables you to develop content in batches. This is pretty helpful in saving time and having control over your content. It also helps you to post regularly, even from another device.
Grow Your Followers
Growing your Instagram followers honestly requires energy and time. Below are methods to build engaging followers: 
Ensure that your username is searchable and recognizable. If your customers can't find you, they can't follow you. Fill in your bio-data properly and indicate that you sell apps. This is because your customers will want to know who you are and what you do before following you. 

When your profile has been optimized, start making high-quality posts regarding apps, although 10 to 15 high-quality posts are needed to get engagements. If users visit your profile and find it empty, they probably won't follow you.

You could start following Instagram accounts related to app marketing and other ones that interest you. Also, search for businesses or influencers within your location or area that might need your applications. As you follow other Instagram users that relate to apps, Instagram will send more to you. 

When you follow an Instagram account, endeavor to comment on the content. This is a natural way to draw other users' attention to yourself. When you follow a user, they will get a notification and follow you back in return. Cherish your followers by replying to their comments and engaging with their content.

Inspire other Instagram users to share and comment on your content. Collaborate with accounts that relate to app marketing and share your account with brand ambassadors.
Generate A Competitor Survey
A competitive survey helps you know what other brands that sell applications are posting. Examine their posting style, subject, organization, and format. Also, go through so many profiles of app marketers on Instagram and see what they are doing differently. Learn all you can learn.
If you don't seem to find any account or profile that relates to app marketing, use the search console to find it. When you see it, check the post with the highest engagement, their hashtags, captions, and the time intervals between the last and recent posts. Use all you have checked as a blueprint for the success of your app marketing on Instagram.
While perusing your competitor's profile, any anything they failed to add, add it to yours. Improve on all you have seen on your competitor's profile and make yours outstanding and unique.
For more information on the Instagram competitor analysis tool, watch this YouTube video.
Promoting Your Business on Instagram
With millions of people engaged on Instagram daily, you can make a lot of money by building up strong followership. Here are some promotional tips that work:
Hold Contests:

Creating contests calls for participation and improves your popularity. Set up contests for your fans to participate in. Part of the contest requirements should include following your account or checking out your products.

Try Promotions:

You can run discount sales, price slashes, and deals to keep your Instagram followers engaged and active. You can also include a deadline to hasten their responses.

Be involved in Charity:

Most customers make decisions based on emotion rather than rational choices. Try to partner with charities to identify with the humanity of your followers.

Try snippets and teasers:

You can add a few high-quality images to create awareness in users about your brand.

Use Instagram tools:

Create a short but precise video and add it to your story to drive the message home. Encourage your followers to share your posts and invite more people.
Tools for Instagram Marketing 
There are many tools developed specifically for marketing on Instagram. Here are three effective tools for Instagram marketing.
This tool is ideal for content publishing, scheduling, and planning. It also comes with a social media calendar feature to help with scheduling.
Key Features
AI Caption Generator

Analytics of competitors

Bulk automation

Post scheduling feature
Pricing 
It has a 14-day free trial version. It has three paid plans
Starter ($25 monthly)

Pro ($49 monthly)

Agency ($99 monthly)
---
This tool is great for analytics, scheduling, and planning on Instagram and other social media platforms. It even goes a step further to recommend a posting schedule based on analytics.
Key Features 
It is compatible with all browsers

Has an app directory that you can use to monitor your social activity.
Pricing 
Users are offered a 30-day free trial. However, there are four paid plans available:
Professional ($49/Month)

Team ($179/Month)

Business ($739/Month)

Enterprise (Custom price)
---
It is an ideal tool for smart database compilation. It is mobile user-friendly, and easy to edit and make changes.
Key features 
Organized dashboard with notes

Integrated Templates
Pricing 
It has four pricing plans:
Personal (free)

Personal Pro ($4)

Team ($8)

Enterprise (custom price)
---
Metrics for Measuring Instagram Marketing Success
Analytics is quite an important factor when it comes to campaign optimization. Identifying the best metrics for analyzing your marketing success helps to define your campaign effectiveness. Here are some metrics you should pay attention to when running Instagram ads or campaigns.
Your followers and likes on your Instagram page are not enough to boost your business. What matters is the rate at which your fans organically grow. This is how you measure your success on the platform.
Engagement on Instagram refers to likes, comments, and shares. Your success here depends on how engaged your followers are with your posts. In a nutshell, your success increases when your fans like, comment, and share your posts.
On Instagram, it's not advisable to drop a general website link on your posts. That way, it'll be difficult to track your campaign results. Your links become a plus to your success when you place them in the bio on your profile. The clicks you get from that section add to your progress on the platform.
Hashtags With More Traction
Your brand name and branded hashtags are not enough to increase your Instagram marketing success. You need to consider those hashtags that contribute to your exposure on the platform. This means you'll need to continually experiment and change the hashtags you use in your posts. This is particular to those that gain more traction on your page.
Instagram Marketing for App Marketers Examples
This article wouldn't end well if Instagram marketing examples that are very inspiring weren't lined out.
Netflix: An active profile with more than twenty-nine million followers around the globe. It has around 4500 content posted on Instagram. Most of their posts give information on their latest movie releases like trivia, BTS, 'And Ginny and Georgia.'
Warby parker: They use the power hashtags properly and run a campaign with the brand name.
Starbucks: This profile is the best when it comes to an Instagram marketing campaign. With the wholesome coffees and warm coffee giants' posts, they win the hearts of the audience worldwide.
Also Check: Instagram Rocket IPA iOS 15
Conclusion:
The complete Instagram marketing for app marketers will help you gain brand awareness on Instagram. To gain a vast reach, an app marketer needs to open a business account on Instagram, employ the right strategies, and utilize amazing tools to automate the process.
Moreover, app marketers should know how to create quality content that will attract many followers. Also, they must utilize the free Instagram features, such as Stories, Reels, etc., to make the most out of the platform.
Hope this guide on "Instagram Marketing for App Marketers" helps you to market your business app and increase your targeted audience.