How to Keep Your Business Data Secure – Cyberattacks, sometimes even against large companies, are becoming more and more regular. A phenomenon that is also observed in small and medium-sized businesses and individuals.
In addition to the obvious inconveniences caused by such attacks, both from an operational point of view and in terms of a company's reputation, the issues of computer security are all the more important.
How to Keep Your Business Data Secure?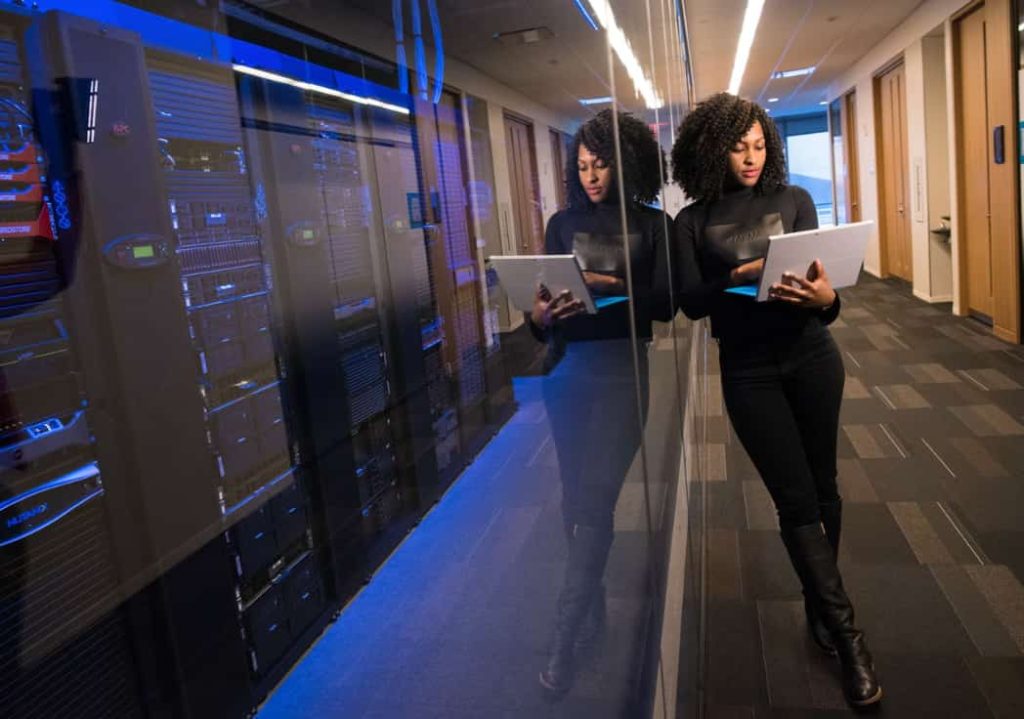 8 Safest Ways to Keep your Business Data
Already imposed by the Data Protection Act, the security of a company's information systems must be guaranteed. Organizations with personal user data must therefore do everything possible to protect it, mainly through their information systems security manager or their information systems department. Here are 8 tips to keep your business data secure.
Ensure a strict password policy
First of all, a rigorous password policy must be adopted, since it is the first lever for securing a computer station. The first protection is therefore to restrict access to a workstation or a file, via an identifier and a password. This password must imperatively be individual, difficult to guess and of course, remain confidential. The IT manager or the IT department must deploy a particularly rigorous password management policy.
Thus, a password should consist of at least 8 characters, mixing letters, numbers, and special characters. Similarly, it should be renewed approximately every three months, at least frequently. If assigned by a system administrator or Managed Service Provider, such as SkyNet, the password must be changeable by the user on first use. These recommendations also apply to system and network administrators, with regard to the passwords they use themselves.
Make workstations as secure as possible
The first of the recommendations to apply is to configure the workstations of each agent so that they lock automatically after a certain period of inactivity at most 10 minutes. As soon as they leave their desk, agents must also be encouraged to lock their extensions.
These provisions are intended to limit the risks of fraudulent use of a workstation or an application during the temporary absence of an employee. It is also strongly recommended to control the use of USB ports on so-called sensitive workstations, by prohibiting, among other things, the copying of all data from a file.
Identify precisely who can have access to the data 
Access to files containing personal data must be limited to those who legitimately need it in the performance of their duties. During each movement of an employee or assignment of an agent to a position, the hierarchical superior then concerned must identify the files to which the latter needs to access, in order to grant him the rights. He must also remember to update these same rights on a regular basis, in order to prohibit access to them for employees whose activities no longer justify it.
Securing the local network against external attacks
Logical and specific security devices, such as an anti-intrusion probe, filtering routers, a firewall, etc., must ensure the first level of protection for a company's local network. These tools must be constantly updated, in order to ensure reliable protection against spyware and viruses. These tools must be renewed both at the server level and on the workstations of all employees.
The electronic messaging of employees must also be the subject of very particular vigilance, given that it is very often the gateway to possible malicious acts. Similarly, connections between the different sites of the same company, sometimes distant, must be made in a secure manner, using private links or VPN (Virtual Private Network). Wireless networks must also be secure, due to the possibility of intercepting them remotely.
Finally, remote access to the information system, taking place via mobile workstations, must be subject to the authentication of the user of the workstation. In addition, Internet access to the various electronic administration tools requires strong security measures, HTTPS, use of IPsec protocols, SSL/TLS, etc.
Ensure the security of physical access to the premises
It would be futile to secure virtual access to data held by a company if the sensitive premises of the latter are insufficiently secured. Thus, access to rooms hosting computer servers and other network elements must be strictly limited to authorized employees. If you take services from managed IT support companies like SkyNet, they will ensure it as well.
Everything must be done to ensure their safety guarding, verification of authorizations, locked doors, access by name badge, etc. Similarly, technical documentation, contracts, and other network addressing plans must also be protected.
Anticipate the loss or disclosure of data
An unfortunate error by an employee or a malicious act, theft of a laptop, fire, water damage, or equipment failure must be anticipated. A company's data must therefore be stored on server spaces provided for this purpose, which are subject to regular backups. In addition, the backup media must imperatively be located in a room separate from that hosting the servers; the idea being that they are in a fireproof safe.
Another important element to take into account is portable media including laptops, USB keys, personal assistants, etc. which must be given special attention with regard to the data they can store. End-of-life equipment must therefore be destroyed or purged from its hard drives before being recycled.
Record the information system security policy in a document
All the rules relating to IT security must be formalized in a document that will be accessible by all of the company's employees. Its drafting must be anticipated by carrying out an inventory of the potential threats and vulnerabilities weighing on the computer network. This document must evolve on a regular basis, with each modification of the IT systems or tools. Finally, any project related to the information system must take into account.
Make employees aware of the Data Protection Act and IT risks
In terms of IT security, the main risk remains human error. This is why all users of a company's information system must be made aware of the various risks inherent in the use of a database. Raising awareness, both with regard to applicable laws and potential malicious acts can be done through regular training, the distribution of memos, the periodic sending of practice sheets, etc.
Conclusion:
Remember to never keep backups of your company's personal data within your company, rather take support of cloud computing. Avoid backups on fragile materials such as DVDs or USB keys. Regularly test the restoration of your company's personal data from your backup media. Hope the above guide will help.