Affordable internet-enabled smartphones led to the rise of casual gaming among the tech-savvy generation, and many gaming developers flocked to cater to the needs of these gamers. Relatively new entrant Mobile Premier League or MPL, which began operating in 2018, aims to garner a significant part of the casual gaming pie with its exciting portfolio of games.
The Indian online gaming market was experiencing robust growth and the popularity of casual online gaming become huge these days.
MPL App Hosts Apps Collection Like Ludo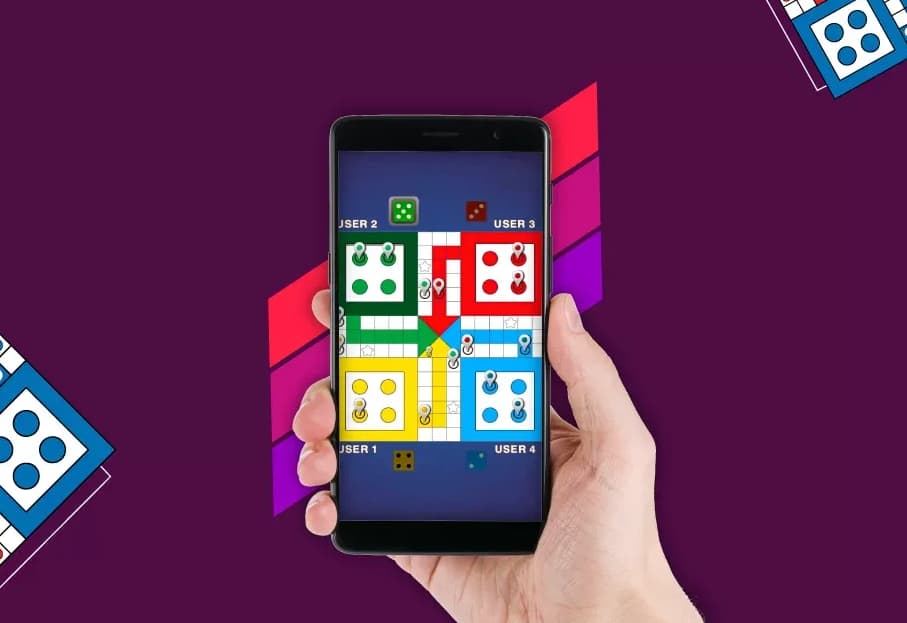 It has seen exponential growth in terms of user base and exceeded revenue projections of the gaming industry. Online gaming became the need of the hour for people attempting to cope with rigid movement restrictions.
The World Economic Forum estimated that India is home to over 500 million internet users, and 85% of gamers play on their smartphones. The rest is divided between PC and tablet gamers.
The Most Popular Games on the MPL Platform:
It's evident that a fantasy version of India's most popular sport would figure at the top of this list. 
Before playing, head over to the MPL site and download the app. Enter your phone number, and you will get a link to the app. Once it has been downloaded and installed, the good times begin.
Choose the fantasy cricket option and check the schedule of upcoming matches. MPL offers a variety of options to earn cash, including the popular formats of tests, ODIs, T20s, and T10s. On offer are also domestic fixtures such as the IPL and popular T20 leagues from other countries. 
The player may choose among the many options available and begin creating a fantasy cricket team. While points are awarded for playing well, subpar performance on the field will result in points being deducted.  
Tips:
Evaluate details such as player form, pitch, and weather conditions before picking your playing eleven.

Pick a healthy mix of players depending on their expertise. 

The playing eleven can be tweaked till the first ball is bowled.
The classic strategy game of ludo needs no introduction. Anywhere between two to four players can play the game. The ludo board has four corners, each of a different color, and each player picks tokens of their choice, and the game begins. 
To download ludo, visit the MPL website and follow the simple instructions, and you are ready to begin.
MPL offers two versions of the game, Ludo Win and Ludo Dice. Ludo Dice follows the familiar format and rules, while Ludo Win allows only three coins of each color on the board and three minutes to win the game. Taking out the rival's tokens and finishing in fewer moves gets you more points.
Tips:
Keep your strategy fluid.

Resist the temptation to take out a rival's token when you can take the token home. 

Make sure you are not within striking distance of your opponent. Try and stay at least seven steps ahead.
The game of Rummy involves sorting cards into valid sets and sequences, also called melding. There are a total of eight exciting variants of Rummy on MPL that players can choose from. 
The game is played with two decks of 52 cards each, including two jokers in each deck. The Ace, King, Queen, and Jack have the highest value of 10 points each. The remaining cards are worth what's displayed on them, except the joker, whose value is nil.  
A standard deck of 52 cards consists of the following:
The cards have four different patterns – spades, hearts, diamonds, and clubs.

The entire range of cards in order of ranking are: Ace, King, Queen, Jack, 10, 9, 8, 7, 6, 5, 4, 3, and 2

Each deck of 52 cards will have two jokers.
Tips:
Sort the cards in hand to make organizing them into sets easier.

Keep a poker face, and give nothing away, especially if you are close to a winning hand. 

It is mandatory to have a pure sequence. 
Chess has been a popular game for a relatively long time. Chess is played on a board with an 8×8 grid pattern and 64 squares, and each player gets 16 pieces. The objective is to checkmate the king, which means to corner him, so he has no legal movies left. Each piece has its unique movements, strengths, and weaknesses. The traditional version of chess takes a fairly long time to conclude.
MPL's version of chess is designed to be a short game, and it is known as Speed Chess or Blitz. Players have to keep an eye on the clock as they have only three minutes to make a move, and thus they don't have the luxury of time to ponder each move before playing their turn.
Apart from the time limit, the rules are the same as traditional chess.
Tips:
Attacking, as opposed to defending, is a better strategy when playing speed chess. 

Learn and practice varied opening moves to catch the rival off-guard.

Follow the 20-40-40 rule to manage your time effectively. To elaborate, spend 20% of your time on the opening stage, 40% on the middle, and 40% on the end stage.
The list of games here is some of the best the Mobile Premier League has to offer. They have an elaborate portfolio of games to suit every preference.
Their extensive options span genres that include arcade and puzzle games and even more variety of card and casual games for their discerning users.
So these are the MPL App Hosts Apps Collection Like Ludo and we hope you download these apps or games and enjoy them.
Also Download: Cash App++ Apk OBB Data