Running a small business in today's digital age requires utilizing technology to work smarter and boost productivity. With so many apps available, it can be overwhelming deciding which ones are worth your time and money.
I've researched and reviewed the top 10 apps that will streamline operations, improve organization, enhance communication, and help manage finances for small business owners.
Best Apps for Small Business USA 2023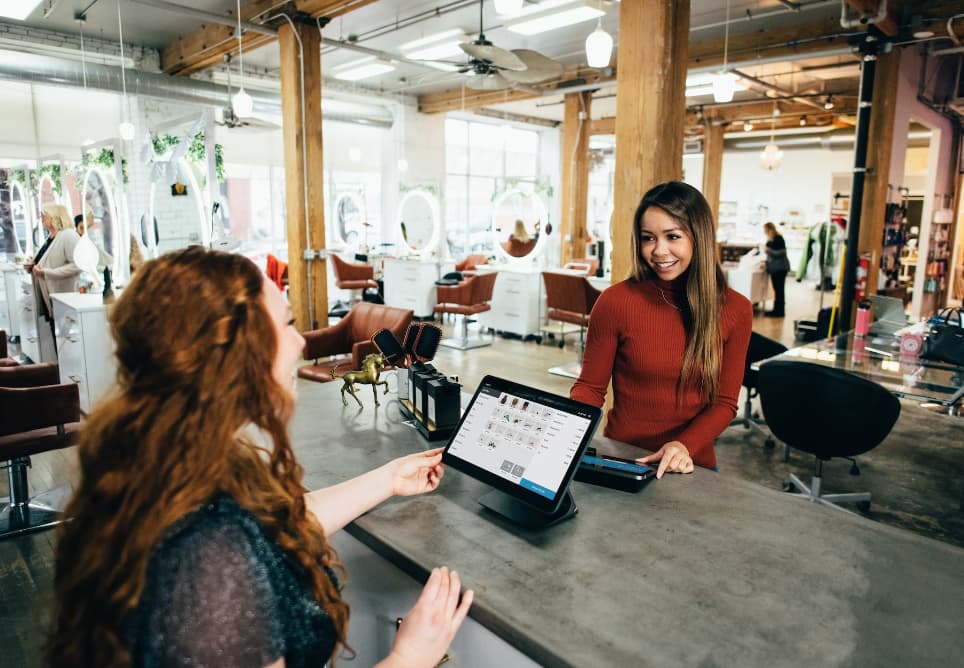 Small businesses are the backbone of many economies around the world. They account for 99.9% of businesses in the US alone. However, roughly 20% fail within the first year, and only about half survive the past five years.
One way small business owners can set themselves up for success is by utilizing technology to enhance productivity and efficiency. With employees working remotely more than ever, it's crucial to implement systems that keep everyone on the same page.
The right apps can provide solutions for accounting, project management, customer relationship management, and more. I've compiled this list of the 10 best apps to help small business owners tackle common pain points.
Top 10 Best Apps for Small Business in USA 2023 for Ultimate Growth
| App | Key Features | Pricing |
| --- | --- | --- |
| Gusto | Payroll, benefits, HR tools | Starts at $6 per person/month |
| QuickBooks | Accounting, invoicing, payments | Starts at $25/month |
| Addappt | Contacts management | Free |
| Google Translate | Real-time translation | Free |
| PayPal | Online payments | Free personal account, fees for business transactions |
| Expensify | Expense reporting | Free plan, paid plans start at $9/month |
| Fuze | Video conferencing | Starts at $15/month per host |
| Square | POS system, payments | Free, fees per transaction |
| Mailchimp | Email marketing | Free for up to 2,000 subscribers, paid plans start at $11/month |
| Asana | Project management | Free for up to 15 users, premium plans start at $10.99/month per user |
Now let's look at each of these top apps in more detail.
1. Gusto
Gusto is an all-in-one HR platform that handles payroll, benefits, and other people management tasks for small businesses. Some key features include:
Automated payroll processing.
Health benefits administration.
Applicant tracking and onboarding.
Time off and absence management.
Employee self-service portal.
Pricing starts at $6 per person per month. Gusto integrates with over 100 other software platforms including QuickBooks, Slack, and Google Workspace. It's designed to simplify HR and payroll so you can focus on your business.
Download Gusto App: iOS | Android
---
2. QuickBooks
QuickBooks is the leading accounting and bookkeeping platform for small business owners. It lets you easily create invoices, accept payments, manage expenses, and automate accounting tasks. Key features include:
Invoicing and online payments.
Multi-user access.
Receipt capture.
Inventory management.
Financial reporting.
Integration with bank accounts.
Pricing starts at $25 per month. QuickBooks helps organize your finances in one place and provides insights to make smarter business decisions.
Download QuickBooks App: iOS | Android
---
3. Addappt
Addappt is a smart contacts management app that ensures your connections' information is always up-to-date. Key features include:
Automatic syncing and updating of contacts.
Duplicate merging.
Notes and reminders.
Address book organization.
Local time zones and weather based on contact locations.
The app is free to use with optional in-app purchases. If you network a lot or have an extensive contacts database, Addappt can save you the hassle of keeping everything current.
Download Addappt App: iOS
---
4. Google Translate
Google Translate is the leading translation app enabling real-time communication across over 100 languages. Key features include:
Text, voice, and camera translations.
Offline mode in downloaded languages.
Instant translations of street signs, menus, etc. using the camera.
Conversation mode with two-way translating.
Handwriting recognition.
Google Translate is completely free to use. The app empowers small businesses to communicate with partners and customers around the world.
Visit Google Translate Website
Download Google Translate App: iOS | Android
---
5. PayPal
PayPal enables quick and secure online money transfers and payments. Key features include:
Send and receive money internationally.
Accept credit card payments.
Invoice customers.
QR code payments.
Purchase protection.
Reporting tools.
Personal PayPal accounts are free. Business transactions incur a fee of 2.9% + $0.30 per transaction within the US. PayPal is essential for accepting online payments and managing cash flow.
Download PayPal App: iOS | Android
---
6. Expensify
Expensify streamlines expense reporting for everything from purchases to mileage. Key features include:
Receipt scanning with automated data extraction.
Mileage tracking.
Expense report creation and submission.
Integration with credit cards.
Approval workflows.
Expense tagging.
The basic app is free. Paid plans with added features start at $9 per active user monthly. Expensify cuts down on expense report headaches so you can stay on budget.
Download Expensify App: iOS | Android
---
7. Fuze
Fuze is a video conferencing and online meetings platform. Key features include:
HD video and audio calls.
Screen sharing.
Remote meeting control.
Call recording and storage.
International dial-in numbers.
Custom meeting invites.
Pricing starts at $15 per month per host license. Fuze facilitates easy communication between remote teams and clients.
Download Fuze App: iOS | Android
---
8. Square
Square provides a complete point-of-sale system and business management suite. Key features include:
Credit card processing with EMV and contactless.
Invoices, estimates, and receipts.
Appointment scheduling.
Inventory management and reporting.
Loyalty programs and gift cards.
Payroll and HR tools.
Square offers a free plan, with transaction fees of 2.6% + $0.10 for in-person payments. It empowers businesses to sell anywhere.
Download Square App: iOS | Android
---
9. Mailchimp
Mailchimp makes email marketing, automation, and CRM simple for small businesses. Key features include:
Email campaign creation and sending.
Marketing automation workflows.
Landing pages and forms.
Contact management.
Reports and analytics.
Integration with ecommerce platforms.
Mailchimp offers a free plan for up to 2,000 subscribers. Paid plans start at $11 per month. Regular email campaigns boost brand awareness and help turn leads into customers.
Download Mailchimp App: iOS | Android
---
10. Asana
Asana is a work management platform that helps teams collaborate on projects and tasks. Key features include:
Task lists, boards, calendars, and timelines.
File sharing and notes.
Project roadmaps.
Custom fields and reporting.
Workload management.
Integrations with 1000+ apps.
The basic version is free for up to 15 users. Paid plans start at $10.99 per user/month. Asana fosters organization so you can focus on growing your business.
Download Asana App: iOS | Android
---
Key Takeaways
Implementing even a handful of these apps can lead to major productivity and efficiency gains for your small business. Key takeaways include:
Automate time-consuming administrative tasks like payroll, accounting, and expense reporting so you can concentrate on core business activities.
Facilitate seamless communication between remote team members and external partners with video conferencing, messaging, and project collaboration apps.
Manage your customer pipeline and marketing efforts with tools purpose-built for small business sales, outreach, and CRM.
Accept payments, send invoices, and keep your finances organized with accounting, POS, and payment processing apps.
Optimize your contact management, translate conversations, schedule meetings, and route travel using clever mobile apps designed for on-the-go productivity.
While not an exhaustive list, these 10 apps represent some of the top solutions available to streamline back-office tasks, empower employee productivity, and provide end-to-end tools for managing a small business efficiently. Each app offers capabilities to help organize information, automate processes, and boost productivity across essential business functions.
Frequently Asked Questions
How much do these apps cost?
The pricing for these apps ranges from free to around $25 per month per user for paid plans. Many offer free versions with limited features or for a restricted number of users/contacts. Paid plans provide additional functionality, storage, support, and integrations.
What are the main benefits of using these apps?
The key benefits include task automation, improved organization and communication, time savings, financial management capabilities, and mobility. They allow small business owners to manage various aspects of their business from anywhere.
Which apps are best for e-commerce businesses?
For online sellers, PayPal, Square, and Mailchimp are especially useful. PayPal and Square allow you to accept payments online. Mailchimp helps you manage contacts and send marketing emails. QuickBooks is also great for overall accounting.
These products from established companies utilize secure cloud infrastructure, encryption, and other measures to protect your data. It's always smart to enable two-factor authentication as an added layer of security on sensitive accounts.
Can multiple users access these apps?
Yes, most of these apps offer options for multiple user logins across both free and paid plans. Some limit the number of users on their free versions. Paid plans accommodate larger teams.
More Related Guides:
Final Thoughts
Running and growing a small business takes talent, grit, passion, and the right technology. While no app will magically solve every problem, utilizing solutions designed to boost productivity, collaboration, organization, and analytics can provide a competitive edge.
Take time to evaluate your biggest pain points and research apps that can address your specific needs and integrate with your tech stack. A strategic combination of the right tools can propel your business forward.
I hope this list provides a helpful starting point as you look to enhance your operations with mobile and cloud technology. Better productivity leads to higher profitability and growth. Embrace tools that empower you to work smarter, not harder on your path to small business success.