Providing amazing customer service is challenging enough when your team is centralized in one location. But add remote personnel scattered across the globe into the mix, and it gets even more complex. How can you empower distributed support teams to collaborate effectively and resolve customer issues quickly, no matter where they're located?
This is where having the best remote help desk software becomes critical. With the ability to access systems, share screens, communicate in real-time, and more, the top help desk tools can enable seamless, personalized support beyond physical boundaries.
Best Remote Help Desk Software To Enable Work From Anywhere in the World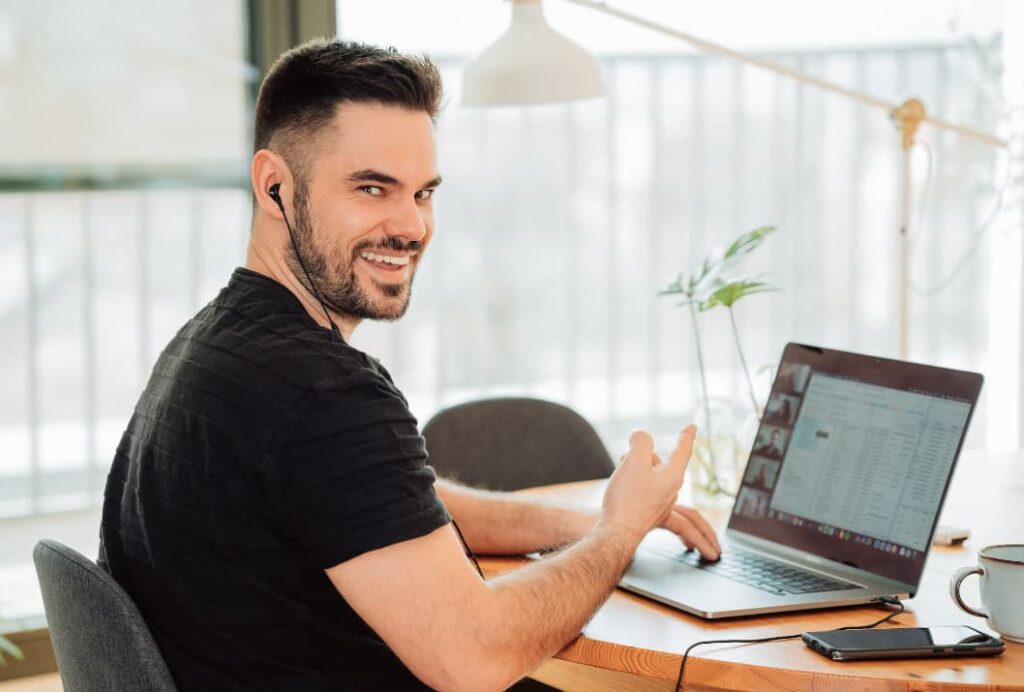 However, with countless options on the market, just finding the right platform can feel overwhelming. You want to make sure you select software aligned to your remote team's needs and budget.
That's why I've put together this comprehensive guide. It will arm you with:
A run-down of the key features and benefits of remote help desk systems.
An overview of the top 12 software options and their standout capabilities.
Key criteria to evaluate when selecting a solution.
Actionable tips for optimizing processes and getting the most from your chosen platform.
Answers to frequently asked questions about remote help desk tools.
Let's dive in and explore how you can empower distributed support teams to deliver 5-star remote experiences!
Why Remote Help Desk Software Matters in Today's Digital Landscape?
First, let's discuss why having robust remote help desk software is so important for modern customer service teams.
The world has gone remote. Employees are now dispersed across cities, countries, and time zones. Customers are global, with needs arising 24/7. Businesses must meet these new flexible demands.
Customer expectations have evolved. People now expect ultra-responsive, personalized support whenever they need it. The location should be no barrier.
Competition is fierce. Delivering standout experiences is now a business necessity. This means enabling anytime, anywhere access to support.
Travel costs are prohibitive. Sending technicians onsite to resolve every issue is highly inefficient. Businesses need remote troubleshooting capabilities.
Support volumes are increasing. As products and systems grow more complex, help desk requests are multiplying. Scalable solutions are essential.
Security is paramount. With remote access to devices and systems, ensuring data protection is non-negotiable.
Without the right software, these new realities of a digital-first, global business landscape can overwhelm customer service teams. However remote help desk tools can provide a solution – as long as you select and deploy the optimal platform for your needs.
Must-Have Features and Key Benefits of Remote Help Desk Software
Before reviewing the top software options, let's discuss the core features and benefits you should look for in remote help desk systems:
Key Features:
Remote system access and control – Securely access end-user devices to diagnose and troubleshoot remotely.
Screen sharing and co-browsing – See and control a user's screen for guided troubleshooting.
Live chat and messaging – Real-time communication for prompt assistance.
Session recording and monitoring – Record support sessions for improving processes.
Ticketing and assignment – Create, assign, and track issues from first contact to resolution.
Knowledge base – Provide self-help resources to deflect and resolve common inquiries.
User and device data gathering – Collect system data remotely to identify issues.
Integrations – Connect with additional software like CRM, billing, analytics, etc.
Mobile support – Offer remote assistance from any device, anywhere.
Key Benefits:
Increased efficiency – Remote access allows for faster diagnosis and problem resolution.
Lower costs – Eliminates travel for on-site support.
Improved CSAT – Enables anytime, anywhere access to assistance.
Faster resolution – Issues can be addressed in real-time, minimizing downtime.
Expanded reach – Ability to support a global customer base from a central location.
Enhanced visibility – Dashboards provide insights into operations and agent performance.
Smoother scaling – Easy to add agents to handle growing support volumes.
Consistent CX – Tools allow the delivery of standardized experiences across channels.
With those features and benefits in mind, let's explore 12 of the top-rated remote help desk software options available.
The Top 12 Remote Help Desk Software Choices
Overview Table
| Software | Best For | Key Features | Pricing |
| --- | --- | --- | --- |
| ProProfs Help Desk | Omnichannel Support | Screen Sharing, Session Recording, Mobile App, Chat | $20/agent/month |
| Freshdesk | Team Collaboration | Shared Inboxes, Co-Authoring, Performance Dashboards | $15/agent/month |
| LiveAgent | Workload Management | Timeline Tracking, Usage Reports, Ticket Allocation | $9/agent/month |
| SysAid | Hands-On Remote Support | Built-In Remote Control, System Access, Endpoint Management | Custom Pricing |
| Spiceworks | Affordable Cloud-Based Option | Free Cloud Help Desk, Remote Sessions, User Portals | Free |
| Solarwinds Service Desk | Integration With Remote Tools | Integrates With Dameware For Remote Control | $39/agent/month |
| Front | Unified Team Inbox | Shared, Centralized Inbox With @Mentioning | $59/agent/month |
| ServiceNow | Enabling Self-Service | Knowledge Base, Community Forum, Chatbots | Custom Pricing |
| HappyFox | Intelligent Web Forms | Customizable Forms For Capturing Customer Data | $26/agent/month |
| Hiver | Specialized Email Support | Email-Based Interface, Shared Notes, and Tasks | $15/agent/month |
| Zendesk | Reporting and Analytics | Custom Reports, Satisfaction Metrics, Performance Monitoring | $49/agent/month |
| Kustomer | CRM-Enriched Platform | Unified Customer Records, Service History, Preferences | $89/agent/month |
Now let's explore some of these top contenders in more depth:
Best For: Delivering omnichannel remote support
ProProfs Help Desk is purpose-built to unify complex omnichannel service environments under one platform. No matter how customers reach out – email, live chat, social posts, or call center interactions – agents can pick up the conversation seamlessly via screen sharing, co-browsing, and remote system control.
I especially like how ProProfs combines the ability to access user devices remotely with integrated screen sharing for visual troubleshooting. Support reps can immediately see customers' issues and walk them through solutions.
ProProfs also stands out for its multi-channel chat capability. Many tools require piecing together separate platforms for chat, social, SMS, etc. But ProProfs natively consolidates these conversations into unified customer profiles. Less tool switching means more efficient cross-channel support.
For remote teams aiming to deliver seamless omnichannel experiences, ProProfs is worth a close look.
Key Features:
Omnichannel support
Built-in remote access and screen sharing
Integrated live chat across channels
Session recording for quality assurance
Collaborative design for easy teamwork
Robust mobile experience
Pricing:
$20 per agent per month
Unlimited plans available
Free trial
---
Best For: Enabling team collaboration
Freshdesk makes it easy for distributed support teams to work together cohesively even when separated geographically.
The platform allows agents to collaborate on support tickets through @mentions. Conversations can be continued seamlessly when handing off issues across time zones.
Shared team inboxes also unite discussions from disparate channels under one roof. And co-authoring knowledge base articles helps agents collectively build up their self-service resource library.
For managers seeking visibility into remote team performance, Freshdesk provides helpful real-time dashboards highlighting ticket volumes, first reply times, satisfaction rates, and more.
For remote teams in need of tools to foster close collaboration, Freshdesk should be on your radar.
Key Features:
Shared team inboxes
@mentioning for seamless hand-offs
Co-authoring knowledge base content
Performance dashboards
Robust mobile experience
Native remote support capabilities
Pricing:
$15 per agent per month
Unlimited plans available
21-day free trial
---
Best For: Managing remote team workloads.
Juggling customer inquiries across a dispersed remote team comes with challenges. LiveAgent provides support leaders with tools to effectively route tickets and balance workloads.
Key features like agent timeline tracking and usage reports give managers clear visibility into capacity across locations in real time. This allows for smarter ticket distribution and bottleneck prevention.
Automated ticket assignment rules also help optimize inquiry routing based on agent availability, skill set, and queue capacity. Support managers gain the insight needed to keep remote teams running efficiently.
For keeping remote support personnel productive and avoiding overwhelm, LiveAgent should be high on your list.
Key Features:
Agent timeline tracking
Automated ticket assignment
Real-time usage monitoring
Workload management reports
Skills-based routing
Remote quality monitoring
Mobile Experience
Pricing:
$9 per agent per month
Contact for pricing tiers
14-day free trial
---
4. SysAid
Best For: Advanced remote troubleshooting capabilities
SysAid stands out for its deep remote troubleshooting capabilities combining screen sharing, system data collection, and hands-on device access.
Out of the box, SysAid integrates with their remote control offering SysAid RemoteAccess – allowing support reps to rapidly gain control of a customer's device with their permission to diagnose and resolve issues.
Whether walking users through installing software remotely, tweaking settings, or running system diagnostics, agents have the tools to act as if they were physically present. But without the cost and hassle of onsite visits.
For teams that require advanced remote troubleshooting skills, SysAid warrants a close evaluation.
Key Features:
Built-in remote control
Remote system access and endpoint management
Advanced diagnostics and data collection
Robust screen sharing tools
Remote software deployment and patching
Integrated asset inventory
Secure encrypted connections
Pricing:
Custom quoted based on needs
Contact for pricing details
14-day free trial
---
5. Spiceworks
Best For: Budget-friendly cloud-based help desk software
For cost-conscious IT teams embracing remote work, Spiceworks provides a full-featured help desk platform…completely free.
As a cloud-based solution, Spiceworks simplifies deployment with no servers to maintain. Everything is handled and updated remotely in the cloud.
Despite the free price tag, Spiceworks doesn't skimp on capabilities. IT agents can access user devices, view systems remotely, troubleshoot via integrated chat, and resolve tickets.
For teams seeking basic remote support functionality without a big price tag, Spiceworks is a top contender.
Key Features:
Free cloud-hosted help desk
Integrated remote support sessions
IT asset inventory management
Customizable online user portal
Active community forums
Mobile Experience
Pricing:
100% free for core features
Only pay for desired add-ons
---
6. Solarwinds Service Desk
Best For: Integrating with remote support tools
For teams already using standalone remote support solutions, Solarwinds Service Desk allows easy integration to unify tools under their help desk platform.
Specifically, Solarwinds provides native integration with Dameware Remote Everywhere for remote system control and access. Agents can gain control of devices, troubleshoot, transfer files, and resolve issues without interrupting end users.
Unifying existing solutions like Bomgar, LogMeIn, or TeamViewer with Solarwinds Service Desk can streamline workflows for more seamless remote IT support management.
Key Features:
Integrates with Dameware Remote Everywhere
Seamless access to remote systems
File transfer and software deployment
Remote diagnostics and troubleshooting
Integrated IT asset inventory
Customizable support portals
Mobile Experience
Pricing:
$39 per agent per month
Contact for pricing tiers
Free trial available
---
7. Front
Best For: Team inbox consolidation
Email overload can reduce efficiency for remote teams. Front brings all shared inboxes together into one centralized team inbox for simplified triage and assignment.
Rather than constantly forwarding emails between agents, Front allows teams to collaborate on messages in a shared workspace. Email conversations stay organized.
@mentioning colleagues on emails enables smooth hand-offs when passing inquiries between remote team members across time zones.
For remote teams flooded with customer emails, Front can streamline collaboration and boost productivity.
Key Features:
Unified shared team inbox
@mentioning for seamless transfers
Email received notifications
Private internal commenting
CRM integration
Customizable automation
Pricing:
$59 per agent per month
Enterprise quotes available
Free trial
---
8. ServiceNow
Best For: Enabling 24/7 self-service
ServiceNow makes it easy to provide 24/7 support accessibility – even when human agents aren't online. AI chatbots and an extensive knowledge base empower customers to self-serve around the clock.
The user-friendly portal guides visitors to solutions, troubleshooting steps, and community discussions for fast help. This reduces dependence on live agents for common inquiries.
When remote reps log on, they can then focus on high-touch issues and complex cases. For blended self-service and remote support, ServiceNow is worth exploring.
Key Features:
Knowledge base to support self-help
Intelligent chatbots and virtual agents
Community forums for peer help
Customizable online portals
Integrated omnichannel help desk
Robust reporting and analytics
Pricing:
Custom quotes
Contact sales for pricing
Personalized demo
---
9. HappyFox
Best For: Remote support web forms
Capturing the right customer data upfront is key for smooth remote troubleshooting. HappyFox makes intake a breeze with customizable web forms.
Teams can design forms with required fields, drop downs, and descriptions to capture key details like:
Contact information
Device specifics
Issue description
Error messages
Steps to reproduce
This arms agents with everything they need to start resolving issues quickly and accurately, reducing back-and-forth. For optimizing remote support intake, HappyFox is a great choice.
Key Features:
Customizable web forms
In-depth form response previews
Contact database
Multi-channel help desk
@mentioning for collaboration
Reports and dashboards
Pricing:
$26 per agent per month
Contact sales for quotes
15-day free trial
---
10. Hiver
Best For: Remote teams heavily reliant on email
For support teams that handle a high volume of customer emails, Hiver provides an intuitive solution.
Their email-based interface keeps all conversations and shared team inboxes neatly organized. Emails become tasks making it easy to assign, collaborate, and track progress.
Features like internal note sharing, ambient status indicators, and seamless task assignment help agents work cohesively across locations.
For optimizing workflow processes for remote email support, Hiver is a leading choice.
Key Features:
Email-based interface
Shared team inbox
Collaborative email notes
Smooth email task assignment
Custom status indicators
Email automation
Pricing:
$15 per user per month
Unlimited pricing available
Free trial
---
11. Zendesk
Best For: Reporting and analytics
Understanding team performance and customer sentiment is crucial when managing remote support. Zendesk captures all the key metrics managers need to monitor operations.
Custom reports can be created to analyze resolution times, satisfaction ratings, workload per agent, and more. Data can then inform staffing, workflow optimizations, and training.
For data-driven management of distributed teams, Zendesk provides excellent centralized reporting capabilities.
Key Features:
Customizable reports and dashboards
Satisfaction metrics and scoring
Agent performance monitoring
Ticket analysis
Custom fields for capturing key data
Self-service analytics
Pricing:
$49 per agent per month
Contact for enterprise pricing
Free trial
---
12. Kustomer
Best For: Unified customer profiles
Kustomer enriches support conversations with integrated CRM data – providing agents with customer history, preferences, and past interactions.
This 360-degree view allows remote staff to personalize and contextualize each support engagement, without having to stitch together records from other systems.
For remote teams focused on delivering tailored, consistent experiences, Kustomer's CRM-infused platform warrants a look.
Key Features:
Unified CRM and help desk
Complete customer profiles
Interaction history and data
Omnichannel support
AI for process automation
Sentiment tracking
Pricing:
$89 per agent per month
Contact for custom pricing
Free Demo
---
Key Criteria for Selecting the Right Software:
With so many options on the market, choosing the right platform requires focused evaluation. Be sure to consider these key criteria during your selection process:
Features and Capabilities
Which specific remote support features do we need? Screen sharing? Remote system access? Chat?
Does the tool offer mobile capabilities for anywhere agent access?
Can the software integrate with our other IT tools and systems?
UX and design
Is the interface modern, intuitive, and user-friendly?
Will the design and workflows maximize or hinder agent productivity?
How easy is it for employees outside of support to create and track tickets?
Scalability
Can the solution easily scale to support our company's growth?
Does it offer flexible pricing tiers and unlimited plans?
Are there limitations or caps that may hinder scalability?
Deployment and maintenance
How quickly and easily can we implement and onboard the software?
Is professional setup assistance available?
Will maintenance overload our internal IT resources?
How often are updates released, and what is involved?
Data security
What data protection measures like encryption are used, especially for remote sessions?
Has the software been rigorously tested by third-party auditors?
How is our sensitive customer data secured?
Support and training
Is onboarding, ongoing training, and multi-channel technical support included?
Are there opportunities for agents to get certified in the platform?
Is a community forum available for troubleshooting help?
Cost
Does the pricing align with the value and ROI delivered?
Are there unlimited support agent options available for scalability?
Will the cost fit sustainably within our help desk software budget?
Carefully evaluating solutions against these criteria will ensure you select the platform truly best suited for your remote support environment and strategy.
Actionable Tips for Optimizing Processes:
Once you've selected a stellar remote help desk system, you'll need to optimize processes around the software to maximize value. Here are proven tips:
Develop detailed support processes
Document step-by-step protocols for remote troubleshooting, screen sharing, system diagnostics, session transfers, and escalations.
Train team members extensively
Ensure everyone is proficient in utilizing all features of your chosen remote help desk platform.
Set clear key performance indicators (KPIs)
Establish quality metrics and goals around remote support resolution time, first reply time, customer satisfaction, Net Promoter Score, etc.
Foster constant communication
With distributed teams, ongoing collaboration around process improvements and best practices is essential.
Send regular customer surveys
Solicit feedback to continuously refine and enhance your remote support approach.
Explore software innovations
Regularly review release notes and train on new features to stay at the cutting edge.
Document lessons learned
Keep track of remote help successes and failures to expand your knowledge base.
With optimized processes surrounding your software, your remote help desk will thrive in the long term.
FAQs About Remote Help Desk Software
What are the key features and capabilities of leading remote help desk solutions?
Core features include screen sharing for visual support, remote system access, real-time chat, knowledge bases for self-service, ticket, and case management tools, session recording and monitoring, integrations with complementary solutions, and mobile apps.
What benefits can remote help desk software provide?
Benefits include increased efficiency through faster remote troubleshooting, lower costs by reducing in-person visits, improved customer satisfaction through 24/7 accessibility, enhanced support team collaboration across locations, scalability to support growth, and data-driven insights into help desk operations and staff performance.
How does pricing compare across top remote help desk tools?
Basic plans typically range from $10 – $30 per agent monthly. Mid-tier plans cost approximately $30 – $70 per user monthly. Enterprise-level tools can exceed $100 per agent monthly. However, affordable or freemium options also exist for budget-conscious teams.
What should you look for when evaluating remote help desk solutions?
The most important elements to examine include available features, design and usability, deployment and maintenance needs, security protocols, quality of ongoing support/training, and overall cost-benefit value. Ensure alignment with your remote support requirements.
More Apps for Different Purposes:
Empower Anywhere, Anytime Support Experiences
In today's digitally driven business environment, remote help desk software is invaluable for empowering distributed teams to deliver responsive, personalized support unconstrained by geography. With an optimized platform and processes, agents can remotely troubleshoot issues, collaborate seamlessly, and provide 5-star experiences.
Hopefully, this guide provided a useful starting point for exploring solutions capable of taking your customer service into the future. Leveraging the right technology can make a world of difference, but ultimately success comes down to having the right strategy, culture, and customer-centric mindset as well.
If you invest in your people, optimize workflow processes, and choose software that aligns with your support environment, your company can provide amazing omnichannel help desk experiences both today and in the future.