As a car owner, monitoring your vehicle's gas mileage and expenses can provide useful insights. For example, tracking mileage helps determine if your new car is guzzling more gas than expected.
Mileage logs assist with planning road trips by budgeting gas costs. They also enable claiming eligible business mileage deductions on tax returns.
Gas and Fuel Efficiency Apps with GPS Tracking in USA 2023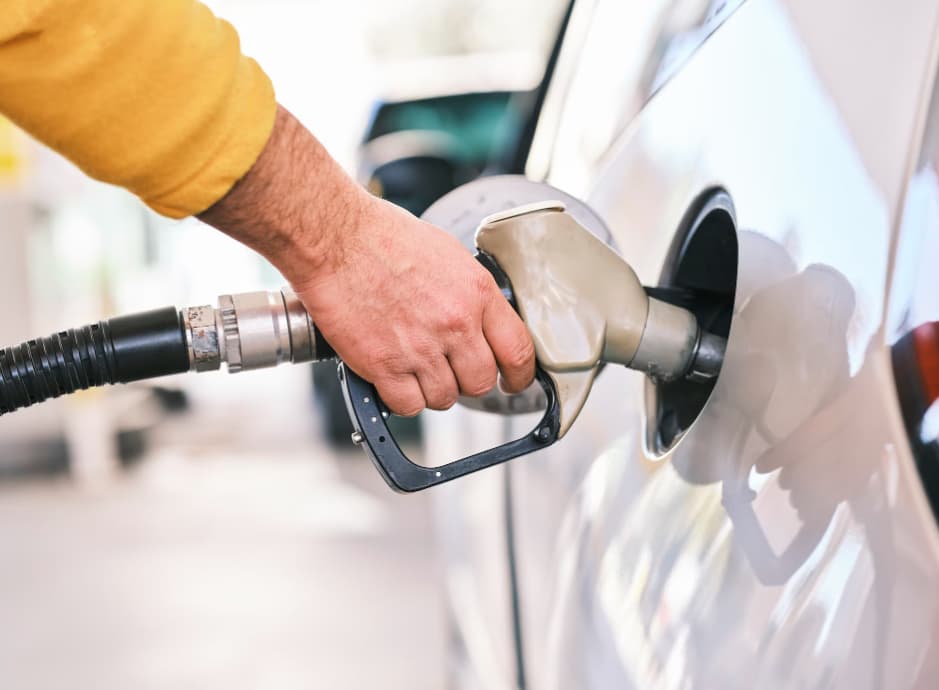 Luckily, there are many easy-to-use apps for Android devices that help drivers monitor gas usage, mileage, maintenance costs, and more.
I've tested and reviewed some of the top options to recommend the best mileage tracker apps 2023 for your needs.
Why Mileage Tracking is Handy?
Here are some of the biggest benefits I've experienced from keeping track of my mileage and auto expenses:
Determine if your vehicle has poor fuel economy – Regular mileage logging helps you identify if your new vehicle is consuming way more gas than expected. Catching fuel efficiency issues early can save big down the road.
Plan road trip budgets – Mapping out a road trip budget? Logging mileage ahead of time gives you the data to accurately estimate fuel costs for your route.
Track business mileage for tax deductions – If you use your vehicle for work, consistent mileage tracking provides the documentation needed to claim eligible tax deductions.
Top 7 Best Gas and Fuel Efficiency Apps in USA 2023
Mileage Tracker by MileIQ
Mileage Tracker by MileIQ is one of the most popular mileage logging apps. It runs passively in the background and detects when you're driving to start tracking trips automatically.

Once installed, the app sends handy weekly and end-of-month email reminders to help you stay on top of reporting miles. The home screen displays all your drives for the current month and estimates potential tax deductions.

A useful feature is the ability to add custom locations like Home, Office, Gym, etc. to classify rides. This allows mileage for personal errands versus business trips to be separated. Unfortunately, Mileage Tracker is limited to the United States, United Kingdom, and Canada.

MileIQ offers a free version with limits of 40 trips per month. The paid premium version provides unlimited tracking, logging, reporting, and more features.

Download: Mileage Tracker by MileIQ

(Free, premium version available)
---
Similar to MileIQ, TripLog offers real-time automatic mileage tracking and streamlines reporting for reimbursements. You can manually enter details for each trip or use GPS tracking to log drives automatically.
Integrations with GPS loggers like MagicTrip allow uploading mileage data from connected devices. TripLog syncs with systems like QuickBooks for easy expense reporting.
The MagicTrip integration automatically logs all travels, displaying the mileage, route maps, and trip details. However, most of these useful capabilities are restricted to paid Premium and Premium + Time subscriptions.
The free Lite version permits manual entry for 40 trips but doesn't include automated logging. You'll get downgraded to this plan after a trial period ends unless you upgrade.
Download: TripLog (Free, premium versions available)
---
Fuelio is a handy app for monitoring gas usage, fuel costs, maintenance expenses, and gas station prices. The great thing about Fuelio is that after being acquired by Sygic, the app became completely free with all pro features unlocked!
The home tab conveniently displays nearby gas stations, vehicle info, fuel stats, and costs. The timeline shows recent trips with the option to drill down into details.
The Trip Log GPS tracker can automatically log travels with a map preview or allow manual entry of data. You can also set up reminders for servicing multiple vehicles.
Useful charts and graphs provide insights into fill-ups, costs, fuel prices, distances, and more for each vehicle. Local storage ensures access to your data offline. Backup options help export or import info to services like Dropbox and Google Drive.
Download: Fuelio (Free)
---
MyCarTracks offers mileage tracking and live location monitoring for businesses and personal use. You can access the services through the mobile app or web dashboard.
When Auto Recording is enabled, trips are automatically logged once your vehicle reaches 6 mph. Drives can be marked as personal or for business purposes. Detailed maps, distances, average and max speeds, and other stats are shown for each trip.
The free plan allows tracking two vehicles with two weeks of cloud backup and five report downloads per month. The $3.50/month premium individual plan boosts cloud history to two years, 100+ reports, real-time positioning, and more great features.
Download: MyCarTracks (Free, premium version available)
---
As the name suggests, Simply Auto makes it simple to record fill-ups, track vehicle costs, set reminders, and automatically log mileage.
The dashboard displays helpful trip stats for recent drives like average speed and estimated deductions. You can edit saved trips to adjust details like location, expenses, and purpose.
It's easy to log parking costs, fines, insurance payments, and other car expenses. The Pro version enables data syncing across devices and manual exporting of backups to Google Drive.
Simply Auto's free version is full-featured. But conveniences like auto-logging, cloud sync, web access, reminders, and map views require a paid subscription.
Download: Simply Auto (Free, premium version available)
---
Everlance automatically detects and tracks trips in the background like other top mileage apps. You can also manually add new trips as needed.
The home screen shows all recent trips with the distances, estimated expenses, and maps. Trips can be modified to change purpose, vehicle, notes, and attached photos.
Syncing your credit card and bank accounts allows automatic importing of trip costs for easy expense tracking. This makes it simple to monitor spending during travels.
The free version permits 30 auto-logged trips per month and data exporting. Premium unlocks unlimited tracking, card syncs, manual expense entry, IRS reports, receipt uploads, and more.
Download: Everlance (Free, premium version available)
---
Motolog Mileage Tracker provides comprehensive vehicle expense monitoring. The intuitive home screen displays fuel costs, consumption rates, reminders, and service alerts.
It can passively log trips when moving or connected by Bluetooth. Manual entry is also supported. Detailed reports on mileage, regions, fuel use, and revenues can be exported as PDFs or Excel files.
While Motolog's free app works well, its capabilities are limited. The Pro upgrade removes restrictions and adds multi-account support, 1GB of cloud storage, unlimited trips, and an ad-free experience.
Download: Motolog Mileage Tracker (Free, premium version available)
---
Choosing the Best Mileage Tracker for Your Needs
Mileage tracking apps for Android can automatically log trips, expenses, and tax deductions to simplify managing vehicles. The options reviewed above offer top-rated solutions to monitor gas usage, costs, maintenance, and mileage.
Except for the fully unlocked Fuelio, the rest provide generous free versions with limits requiring paid subscriptions to access full capabilities. Try out the free trials to determine the best app that matches your needs and budget.
Consistently tracking mileage yields helpful insights into gas consumption patterns and expenses. These apps eliminate manual logging hassles by automatically recording trips in the background. Data can be exported for integration into accounting systems when tax time rolls around.
I hope this overview of the leading mileage tracker apps assists you in picking the optimal solution to monitor your vehicle usage and costs. Let me know if you have any other questions!
Read and Share It: Lawyer Consultation Apps with Video Chat Features in USA
Conclusion:
Keeping close tabs on your vehicle's mileage and expenses provides many benefits for drivers. Luckily, the top-rated Gas and Fuel Efficiency Apps with GPS Tracking in USA 2023 for Android review make monitoring gas usage, costs, deductions, and maintenance a breeze.
Simply download one of these handy apps, and let your smartphone automatically log those miles for you. Before you know it, you'll have keen insights into your driving habits and spending. And you'll eliminate those old-school written mileage logs once and for all.
Give mileage tracking a try to take control of your auto expenses. Your wallet and accountant will thank you during tax season! Drive safely and keep an eye on those gas bills.