Technology sure has come a long way, hasn't it? I still remember the days when we didn't have any of these newfangled gadgets and gizmos.
But as much as I like to complain about how complicated things are nowadays, I have to admit – some of these new apps aren't half bad.
Especially when it comes to helping out seniors like myself! It seems like there's an app for just about everything under the sun now that can make life a little simpler.
I never thought I'd become one of those people glued to their smartphone screen, but I've been pleasantly surprised. Of course, with so many options out there it can be tough to figure out which apps are actually useful, and which are just silly time-wasters.
So I've taken the liberty of researching the latest and greatest apps designed to make seniors' lives easier in 2023.
Get ready to discover some digital tricks that you won't be able to live without!
Best Apps for Senior Citizens to Make Their Lives Easier in USA 2023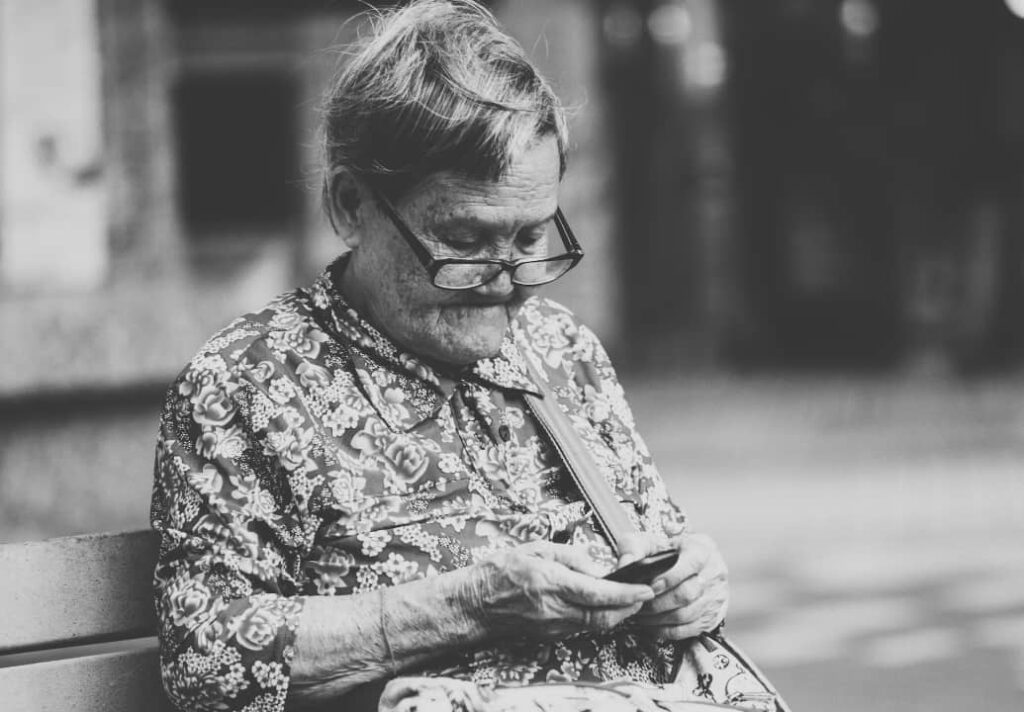 With so many apps available, it can be tricky to know which ones are the most useful.
Top 10 Apps for Senior Citizens USA 2023
I've compiled this guide to the 10 best apps to improve seniors' quality of life in 2023.
Medisafe

[Medication Management]
Keeping track of multiple medications each day can be confusing. Medisafe helps seniors manage their pills and provides useful features like:
Reminders and alerts when it's time to take meds
Reporting to doctors about adherence and side effects
Refill tracking to avoid running out
Database of medication information
Optional pillbox organizing system
Medisafe gives family members peace of mind knowing their loved one is taking their medications properly. The app syncs across devices and has a senior-friendly interface. With over 5 million users, Medisafe is a popular choice.
Did You Know? How Medication Management Apps are Adding Value to the Treatment Journey
High blood pressure is a common issue for older adults. The iBP app lets seniors record and track blood pressure, weight, and other vitals.
Key features include:
Charts and graphs to visualize trends over time.
Data sharing with medical professionals.
Reminders for when to take measurements.
Risk assessments based on health history.
Support for multiple users.
iBP also pulls data from linked devices like blood pressure cuffs for automatic logging. The color-coded readings make it easy to see when blood pressure is low, normal or dangerously high.
Maintaining good nutrition and an active lifestyle is vital for seniors. MyFitnessPal makes it simple to track diet and exercise.
Users can:
Log meals and snacks to count calories.
Set goals for nutrients like protein, carbs, and fat.
Customize diet plans for needs like gluten-free or vegan.
Select from exercises based on ability.
Connect with friends for motivation and support.
With MyFitnessPal's food database of over 11 million items, seniors can easily look up nutritional info. The app supports wearables like Fitbit too.
Age-related vision decline is common. Magnifying Glass and Flashlight combine tools to help:
Magnifying lens from 1x to 5x zoom.
Bright LED flashlight for low light.
Image capture to freeze and enlarge.
Prescription bottle reading assistance.
Menu and barcode readers.
Color filters and contrast enhancement.
Everything is controlled through an accessible interface. The family can assist remotely by accessing the senior's device. It's an affordable way to regain independence for essential tasks.
Loneliness impacts many seniors' wellbeing. Apps like Facebook Messenger facilitate connecting with loved ones through:
Group chats with family and friends.
Sharing photos and videos.
Voice and video calling.
Send audio clips and voice messages.
Fun features like stickers and AR filters.
Messenger is easy to use, especially for seniors already on Facebook. The app can be installed on phones, tablets, computers, and smart displays. Reaching out is as simple as sending a text.
Keeping finances organized is trickier with age. Personal Capital lets seniors view all accounts in one dashboard:
Bank accounts and credit cards.
Investment and retirement accounts.
Bills and expenses.
Assets like homes and vehicles.
Income from pensions and social security.
The app provides analysis and financial planning tools too. Customizable alerts notify users of unusual spending. Personal Capital secures data with encryption and fraud monitoring. It brings confidence that finances are under control.
For seniors who need a simpler pill tracking option, Pillboxie offers:
Visual pillboxes to match real medication organizers.
Drop pills into appropriate slots as reminders.
Alerts when it's time to take each dose.
At-a-glance view of what's scheduled for today.
Offline access with no internet required.
The design is intuitive even for those unfamiliar with apps. Families can manage medication schedules through a caregiver account too. If an Apple Watch is paired, reminders display right on the wrist.
BrainHQ [For Brain Training]
Maintaining cognitive health is a priority for aging individuals. BrainHQ offers science-backed exercises to boost brain function through:
Customized training program for each user's needs.
Activities to improve memory, focus, thinking speed, and accuracy.
Progress tracking and performance analytics.
Exercises adapt as skills improve.
Quick 5-minute "brain breaks" up to full workouts.
BrainHQ is based on decades of neuroscience research. Users complete fun games while training cognitive abilities. Staying mentally active may help preserve skills longer.
Life should still have moments of joy. Words With Friends 2 brings entertainment through social wordplay:
Turn-based word game to play with friends and family.
Build vocabulary and practice spelling.
Solo crossword puzzles to keep the mind active.
Collectible rewards to customize the experience.
No internet is required for offline play.
Optional chat feature for banter during games.
The classics never go out of style. Word-loving seniors can challenge their grandkids or make new friends. It's perfect for filling spare time or giving the brain a break.
Spotify [To Listen to Music Anytime]
Music enriches life at any age. Spotify makes listening simply with:
Millions of songs, albums, playlists, and podcasts.
Hand-curated playlists for any mood or activity.
Ability to download content for offline listening.
Share music and playlists with others.
Daily mixes based on listening history.
Easy-to-use interface and voice controls.
Spotify has tunes from every decade and genre. Seniors can reminisce with favorites from their youth or learn modern music from grandchildren. Streaming provides endless options to soundtrack everyday moments.
Technology That Enhances Senior Living
Advancements in technology now aid seniors in almost every aspect of daily living. Adoption continues growing as apps become even more senior-friendly. Although learning new tools can be challenging initially, the benefits make it worthwhile. Apps allow older adults to live life on their own terms.
With a little trial and error, seniors can find apps that work for their unique needs and preferences. Build confidence and digital skills through one-on-one guidance from loved ones. Don't underestimate what technology can make possible even in old age. Stay up-to-date on new innovations that emerge in the years ahead as well.
The path of aging comes with difficulties, but applications on mobile devices and beyond empower seniors and support greater independence. As these platforms continue advancing, they will unlock even more improvements in quality of life.
More Apps for Different Purposes:
Conclusion:
Well, it looks like I might just become one of those smartphone addicts after all! Who would've thought an old dog like me could learn so many new tech tricks?
I may need my reading glasses to see some of those little icons, but these apps seem like they were designed just for seniors like you.
It's amazing how creative these young app developers are getting. They've really thought of everything to help us out, from staying sharp mentally to keeping up with health needs. And the best part is a lot of these apps are completely free!
I'd say it's about time I step out of my 20th century comfort zone and embrace the digital age. With tools like these, it looks like seniors can stay independent and enjoy life so much longer these days.
So give a few of these a try yourself – they just might make you feel years younger!
Let us know do you like these best apps for senior citizens to make their lives easier in USA 2023 and if will you share this post with your father, mother, grandfather, or grandmother.