Mobile payments have become increasingly popular over the past few years. More and more people are using their smartphones to pay for goods, services, bills, and even send money to friends and family.
According to recent reports, the global mobile payment market is expected to reach a staggering $3.08 trillion by 2024, with over 40% of smartphone users making at least one purchase through a mobile payment app.
Best Mobile Payment Apps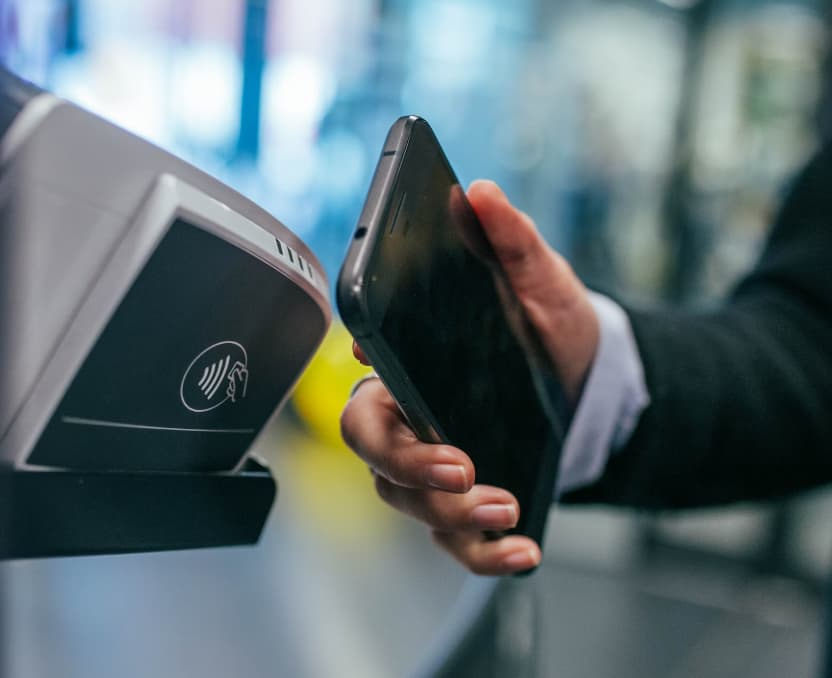 With so many options to choose from, it can be overwhelming trying to figure out which mobile payment apps are the best and most secure to use.
Top 10 Best Mobile Payment Apps for Android & iOS 2023
To help make your decision easier, we've compiled a list of the top 10 mobile payment apps to try in 2023.
1. Google Pay
Android Rating: 4.4
iOS Rating: 4.1
Google Pay tops our list as one of the best and most popular mobile payment apps available today. It offers a simple, fast, and secure way to make contactless payments, manage finances, and send/receive money.
With Google Pay, you can:
Easily send and receive money to/from friends and family.
Split bills and share expenses with groups.
Pay at millions of stores/retailers that accept contactless payments.
Access loyalty cards, offers, and rewards all in one place.
Order food for delivery or pickup from nearby restaurants.
Find gas stations and pay for fuel directly in the app.
Get reminders about upcoming bills and payments.
Earn cashback on everyday transactions.
Google Pay uses tokenization and encryption technology to keep user data and information safe and secure. It's widely accepted by a massive number of retailers, making it one of the most convenient mobile payment apps to have.
---
2. Venmo
Android Rating: 4.9
iOS Rating: 4.4
Owned and operated by PayPal, Venmo has emerged as one of the most popular peer-to-peer payment apps with over 65 million active users. It offers a fast, easy, and social way to send and receive money, split bills, and make purchases.
Key features of Venmo include:
Send/receive money instantly to/from friends.
Split bills and expenses down to the cent.
Leave a personalized note with each payment.
Earn up to 3% cashback on purchases.
Shop online and in-store with a Venmo debit card.
Generate a unique QR code for payments to your business account.
Integrates with services like Uber, GrubHub, and StockX.
Venmo uses bank-grade security measures and encryption to keep your account and information safe. It's free to send money to friends and family (a 3% fee applies to credit card payments). Overall, Venmo is one of the top choices for fast peer-to-peer payments.
---
3. Samsung Pay
Android Rating: 4.6
Samsung Pay has quickly become one of the most widely used mobile payment platforms. It works with nearly all Samsung Galaxy devices and allows you to securely store debit/credit cards and make contactless mobile payments.
Notable features include:
NFC and MST technology for contactless payments at most POS terminals
Tokenized card information for enhanced security
Support for Samsung Pay Cash peer-to-peer payments
Integrates with Paytm Wallet for QR code and UPI payments
Bank transfers supported through UPI
Ability to buy and send gift cards to friends/family
Local deals and offers exclusive to Samsung Pay
Samsung Pay utilizes advanced tokenization methods to keep your actual card details secure. It also works with nearly every point-of-sale system thanks to its unique MST replication of a magnetic card swipe. Overall, it's one of the best mobile payment apps for Android users.
---
4. PayPal
Android Rating: 4.8
iOS Rating: 4.2
As one of the first and longest-running digital payment services, PayPal has developed into a full-featured mobile payment app accepted by millions of online retailers and service providers globally.
Some key features include:
Send money to friends/family in seconds.
Shop online at millions of sites and check out faster.
Buy and sell cryptocurrencies.
Industry-leading fraud protection and 24/7 monitoring.
Track transaction history and account activity.
PayPal Credit lines and financing options.
Send animated greetings with money transfers.
PayPal, debit card, or bank account funding sources.
For online purchases and peer-to-peer payments, PayPal continues to be one of the top choices thanks to its extensive network, fraud protection, and quick transfer speeds. It's also completely free for standard personal transfers.
---
5. Zelle
Android Rating: 4.8
iOS Rating: 4.3
Zelle offers a fast, easy way to send money directly between bank accounts in the U.S. It's built into the mobile apps of hundreds of banks and credit unions and doesn't require you to download a separate app (unless your bank doesn't support it).
Zelle allows you to:
Send money instantly to friends, family, and others with a U.S. bank account
Receive money directly into your bank account in minutes
No fees are charged by Zelle for personal transfers
Works with just an email address or U.S. mobile number
Money sent via Zelle reaches bank accounts quickly, usually within minutes when both parties are already enrolled. It's one of the easiest ways to pay rent to roommates or split shared expenses.
As long as your bank supports it, Zelle is a great option for fast peer-to-peer payments without dealing with an external app.
---
6. Xoom Money Transfer
Android Rating: 4.8
iOS Rating: 4.7
Xoom is a convenient app for sending money abroad quickly and securely. It's offered by PayPal and integrates with bank accounts, debit/credit cards, cash pick-up locations, and mobile wallets around the world.
Key Xoom features include:
Fast international money transfers to bank accounts
Cash pickup available in many countries
Send money directly from your mobile device
Text updates and tracking for transfers
Top up mobile phones instantly
Customer support in multiple languages
Xoom charges competitive fees for international transfers and cash delivery. It also offers guaranteed exchange rates when you initiate a transfer. For international payments big and small, Xoom is a top choice.
---
7. Wise
Android Rating: 4.1
iOS Rating: 4.6
Formerly known as TransferWise, Wise makes it easy to hold and send money abroad with minimal fees. Its multi-currency account lets you hold funds in 50+ currencies and instantly convert between them.
Notable features include:
Send money to 80+ countries.
50% of transfers occur instantly or within 1 hour.
Hold funds in multiple foreign currencies.
Get real exchange rates with low transparent fees.
Create and manage recurring payments.
Set up international bill payments.
With excellent exchange rates, fast transfer speeds to popular destinations, and low fees, Wise is ideal for frequent international payments and transfers.
---
8. Circle Pay
Android Rating: 3.7
Circle Pay provides a quick, easy way to send money to friends and family either nearby or abroad. Its standout feature is FDIC insurance that protects balances held in your Circle Pay account up to $250,000.
Main features include:
Send money instantly via debit/credit card or bank account
Request money from friends and contacts
FDIC insurance included at no cost
Very fast sign-up and identity verification
No limits on the size of transfers
Companion Circle Pay bot for Messenger
While Circle Pay has scaled back compared to its earlier days, it still remains a solid option for insured money transfers and peer-to-peer payments.
---
9. Square's Cash App
Android Rating: 4.8
iOS Rating: 4.2
Originally just for peer-to-peer payments, Cash App by Square has evolved into a full-fledged mobile banking app. It offers free instant transfers, fee-free debit card purchases, ATM withdrawals, stock trading, and Bitcoin transactions.
Some of its key features include:
Send/receive money instantly and fee-free
Free customizable Visa debit card
Invest in stocks or Bitcoin with as little as $1
Boost peer-to-peer payments for instant deposits
Easy account sign-up with instant approval
File and manage tax forms directly in the app
Receive paychecks up to 2 days early with direct deposit
Thanks to its wide range of money services combined with a simple interface, Cash App has become one of the most popular "all-in-one" finance apps.
---
10. Facebook Messenger
Android Rating: 4.1
iOS Rating: 4.2
Facebook Messenger now allows users to easily send and receive money through peer-to-peer payments. It offers a convenient way to split bills, pay friends back, and transfer funds directly on one of the most popular messaging platforms.
Key features include:
Send/request money to connections in the U.S.
Integrates with PayPal for easy transfers
Complements Messenger's chat and group messaging
Secure encrypted data transmission
Requires a debit card linked to your Facebook account
While only available in the U.S. currently and requiring a Facebook account, Messenger payments provide a seamless way to transfer money while messaging.
Also Check:
Conclusion:
Mobile payment apps provide convenient and secure ways to make transactions, pay bills, send money, make deposits, and more all from your smartphone.
Based on popularity, user ratings, security, and overall utility, apps like Google Pay, Venmo, Zelle, PayPal, and Cash App lead the way in the U.S. market.
As mobile payments continue to grow, more competition arises between these top companies along with challengers like Apple Pay. New features like cryptocurrency support, investing, and shopping integrations make each app unique too.
For managing your money on the go in 2023, we recommend downloading one of these excellent mobile payment apps.