In today's busy world, it can be difficult for couples to stay connected and nurture their relationship. Fortunately, there are some great apps designed specifically for couples that can help you communicate better, have more fun together, and build a deeper bond with your partner.
Whether you're dating, engaged, or married, these best couple apps provide useful tools to understand each other, plan quality time, and keep the romance alive even when you're apart.
Best Couple Apps to Strengthen Your Relationship 2023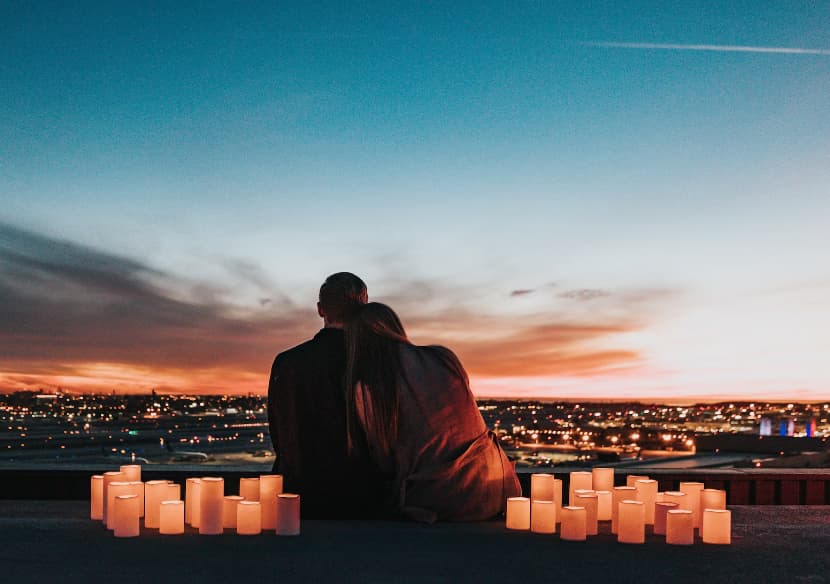 We've rounded up the top relationship apps to try this year.
1. Couply [Android Rating: 4.7 | iOS Rating: 4.3]
Couply is one of the most comprehensive relationship apps designed specifically for couples. It provides personality quizzes and assessments to help you understand your attachment style, communication style, and preferences.
Based on your results, Couply offers tailored tips and date night ideas to improve your connection. Key features include:
Relationship and personality quizzes you take as a couple
Daily conversation starters to spark meaningful talks
Custom date ideas and relationship advice based on your personalities
Shared private photo album to save special memories
Reminders for important dates like anniversaries
By better understanding yourselves and each other, Couply helps couples communicate better and have more thoughtful quality time.
---
2. Honeydue [Android Rating: 4.4 | iOS Rating: 4.5]
Money issues can often lead to conflict and stress for couples. That's where Honeydue comes in. This handy app lets you manage finances together by tracking shared bills, budgets, and bank balances in one place.
Key features of Honeydue include:
Sync your accounts to track balances and spending.
Set budgets for joint expenses like groceries or rent.
Get reminders when bills are due.
Automatically categorize spending to see where the money goes.
Quickly pay or reimburse your partner for purchases.
By promoting open communication about money, Honeydue helps couples work as a team and avoid money-related arguments.
---
3. QYOU [Android Rating: 5.0 | iOS Rating: N/A]
QYOU provides thousands of fun relationship questions and games to play together. You can browse by category depending on your mood or relationship goals. It's perfect for sparking deep conversations during date nights or quality time together.
Features of QYOU include:
Hundreds of questions divided into categories like Icebreakers, Heartwarmers, and Firestarters.
New questions are added regularly.
Perfect for all relationship stages and scenarios.
Available on Android and the web currently.
For couples who want an easy way to get to know each other better and bond through meaningful questions, QYOU is a top pick.
---
4. Venmo [Android Rating: 4.5 | iOS Rating: 4.9]
Venmo makes it easy to share expenses and avoid awkward money issues with your partner. Within the app, you can quickly request money or pay your partner back for dinners, rent, groceries, gifts, and more.
Notable Venmo features:
Instantly send and receive money between users.
Split bills evenly or customize payment amounts.
Add notes to payments to specify what they're for.
Transfer from Venmo balance or linked bank account.
Venmo Mastercard debit card is available.
With Venmo, couples can simplify managing money between each other in just a few taps. It takes the weirdness out of owing your partner money.
---
5. Kindu [Android Rating: 3.7 | iOS Rating: 4.0]
Kindu is a fun intimacy app made to spice up couples' love lives. You and your partner each privately choose which sensual activities or ideas you'd be open to trying from the app's large collection.
You then only see the matches where you both said yes or maybe, opening the door for new intimate experiences together. Other Kindu features include:
Hundreds of intimate ideas and bedroom activities.
New ideas are added regularly.
"Show and Tell" intimate photos (kept private).
Perfect for established and exploring couples.
For couples looking to enhance intimacy and try new romantic experiences, Kindu facilitates it in a judgment-free way.
---
6. Pathshare [Android Rating: 3.8 | iOS Rating: 3.1]
Pathshare is a top relationship app for couples in long-distance relationships or who travel often for work. It lets you share your real-time location directly within the app through an interactive map.
Key Pathshare features:
See your partner's location on a live map.
Set a time limit for location sharing.
View location history and routes.
Pinpoint exact arrival times.
Switch between map/satellite view.
Knowing your partner's location provides peace of mind. It helps you feel more connected when you're apart.
---
7. MysteryVibe [Android Rating: 3.9 | iOS Rating: 3.5]
MysteryVibe controls the Crescendo, an adjustable smart vibrator. Within the app, couples can control vibration intensity, and patterns, and sync toys for long distance intimacy.
Additional MysteryVibe features:
Create and save unlimited personal vibration patterns.
Intuitive and easy-to-use app interface.
Connects to Crescendo via Bluetooth.
Discreet notifications and privacy options.
Download new vibration modes for free.
For couples looking to enhance intimacy through toys, MysteryVibe provides an advanced and user-friendly app control option.
---
8. Raft [iOS Rating: 4.6]
Raft offers a private, shared calendar for couples and families. You can view your partner's events, schedules, and availability in one place. It also shows the number of days until upcoming events or trips.
Notable features of Raft:
Sync schedules and share calendar access.
Get countdowns for upcoming events and vacations.
Mark busy/free time on your calendar.
Add notes and details to events.
Get notifications when plans change.
For planning quality time together and coordinating busy schedules, Raft brings you and your partner onto the same page.
---
9. Love Nudge [Android Rating: 3.9 | iOS Rating: 4.6]
Love Nudge serves as a personal relationship coach in your pocket. It provides tailored advice and reminders to strengthen your bond, affection, and communication as a couple.
Key features include:
Get tips on your tone of voice and word choice.
Reminders to stay in touch when apart.
Ideas for thoughtful gestures and date nights.
Fun quizzes and challenges to try together.
Progress trackers for goals and relationship growth.
For couples who want ongoing relationship tips and motivation, Love Nudge delivers.
---
10. Couple Game [Android Rating: 4.2 | iOS Rating: 4.5]
Couple Game offers fun relationship quizzes and trivia you can play with your partner. You answer questions about each other to see how well you really know one another and build intimacy.
Features include:
Hundreds of questions across various relationship topics.
Earn points for correct answers.
Compete in challenges together.
New questions are added monthly.
Super easy and intuitive interface.
For couples who want to have fun together and continue learning about each other, Couple Game hits the spot.
---
11. Bliss [Android Rating: 4.1 | iOS Rating: 4.7]
Bliss offers an intimate digital spinner game for couples. You enter details about your preferences, desires, and interests. Then when you play, it presents tailored, randomized options to try.
Notable Bliss features:
Customizable based on your favorite music, clothes, foods, and more.
Hundreds of digital challenges and sexy prompts.
Spin the wheel for a surprise intimate activity.
Perfect for setting the mood together.
Keeps things fresh and exciting for established couples.
For an intimate and personalized couples game, Bliss is a top pick.
---
12. Between [Android Rating: 4.7 | iOS Rating: 4.8]
Between provides a private space for couples to chat, share photos, record audio messages, and more. It keeps all your memories and conversations in one secure place.
Notable features:
Send texts, stickers, life updates, and more.
Create photo and video albums together.
Voice messages, poems, notes, and letters.
Fun quizzes and posts to share.
Passcode protection and trusted encryption.
For couples who want an intimate place to connect beyond standard messaging, Between delivers.
---
13. Lasting [Android Rating: 4.7 | iOS Rating: 4.6]
The Lasting app provides relationship counseling and marriage advice right from your phone. It helps identify strengths and growth areas through assessments.
Key features:
Marriage health checks and evaluations.
1000s of relationship tips and exercises.
Personalized goals and growth roadmaps.
Chat with a professional counselor.
Compare progress and notes with your partner.
For couples serious about actively strengthening their marriage, Lasting is a powerful tool.
---
14. LokLok [Android Rating: 3.6]
LokLok provides a unique way for couples to communicate through their locked Android screens. You can leave notes, photos, drawings, audio clips, and more without unlocking devices.
It works by:
Turning the lock screen into a sharable whiteboard.
Doodling or writing notes directly on top of your lock screen wallpaper.
Sending mood-lifting content to your partner throughout the day.
Peeling layers back in order like sticky notes.
For Android couples who want to exchange sweet messages offline throughout the day, LokLok offers a creative way to do it.
Connect and Bond with the Best Couple Apps
The right apps can enhance couples' communication, intimacy, and quality time in amazing ways. While nothing beats face-to-face interaction, these relationship apps help you stay engaged from anywhere.
Couple apps like Couply, Between, and Love Nudge provide relationship tips and tools to strengthen your foundation of understanding and communication. Finance apps like Honeydue foster collaboration. Creative apps for intimacy like Kindu and MysteryVibe make spicing things up easy.
More Useful Apps for Different Purposes:
Conclusion:
So explore some of these top-rated best couple apps and find new ways to build intimacy this year. The more effort you put into keeping your relationship strong, the happier you'll be.