Artificial intelligence is transforming how we interact with the world around us, including the way we discover new experiences. Google is harnessing the power of AI in its latest update to Maps, rolling out features that aim to inspire users and make planning fun activities easier than ever.
With just a few words, you can now uncover personalized recommendations for things to do in your area.
Google Maps Rolls Out AI to Effortlessly Discover Fun Things Near You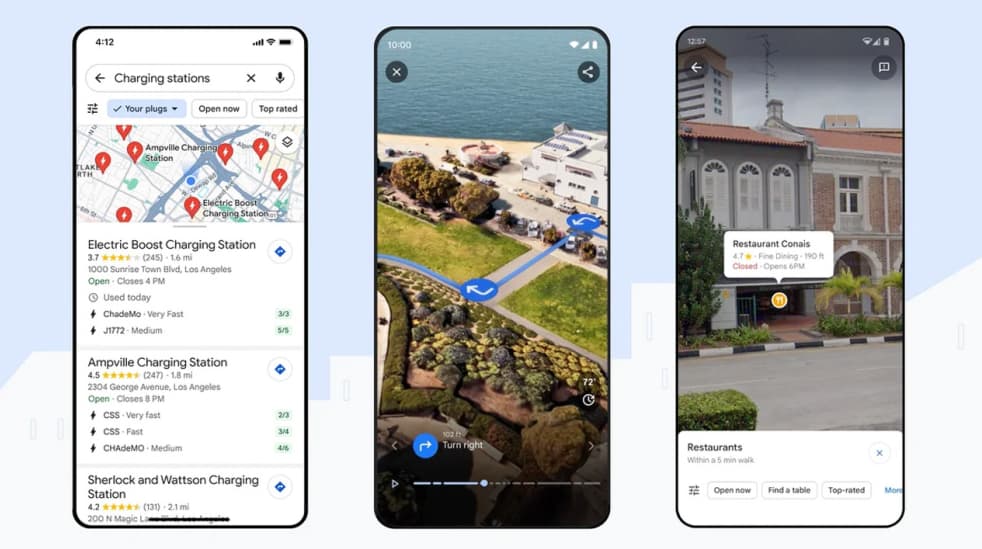 The latest Google Maps update utilizes AI in innovative ways, from recommending nearby activities based on your interests to constructing detailed 3D city views. Simply ask "What are things to do near me" to uncover ideas for arts, culture, food, and more.
Google is leveraging AI to help users effortlessly find hidden gems, plan exciting outings, and explore immersive new destinations.
Fun Discovery Made Easy With Google Maps' Latest AI Updates
Google Maps utilizes AI to analyze photos and suggest fun activities and places to explore
New immersive view and EV charging station locator also use AI to enhance navigation
Updates aim to inspire users and help them easily discover new exciting experiences
Highlights:
AI analyzes billions of photos to suggest personalized activities like art exhibitions
Typing "things to do" generates ideas based on your location and interests
Immersive view constructs detailed 3D scenes of cities using AI
AI powers new EV charging station locator feature
Leveraging AI to Inspire Exploration and Discovery
Google Maps is enhancing the user experience by leveraging AI in creative ways. The latest update enables the app to generate personalized recommendations for activities and places to visit by analyzing billions of photos shared by the Maps community.
Simply typing "things to do" in the search bar prompts the AI to suggest fun local activities and events based on your location and interests, such as art exhibitions, concerts or sporting events. The AI focuses on photo-first results to visually inspire users. This feature provides an easy way to discover new activities and spots that perfectly match what you're looking for.
AI Visualizations Bring Cities to Life
Google Maps is also using AI to construct highly detailed 3D visualizations of cities for a new immersive view. This uses AI to essentially build interactive 3D scenes to enable users to explore and navigate cities.
The EV charging station locator has been enhanced with AI to easily find stations along your route or near your destination. This makes it simpler for EV owners to locate places to charge on the go.
Did You Know: Realme GT 5 Pro Specs Revealed in TENAA Listing
Final Takeaway:
Google Maps' latest AI-powered features aim to inspire users and help them effortlessly discover new exciting experiences, places, and activities.
The app leverages AI in innovative ways to provide ultra-personalized recommendations, visually rich immersive views, and helpful location-based tools.
With these updates, planning fun outings or travel adventures is easier than ever.
If you enjoyed this piece, show some love! Please find us on Google News, Facebook, Telegram, and Twitter to stay on top of all the latest tech stories and analysis. Your follows and shares keep us pumping out the content. See you in the next one!