Hey there! Interested in using PayPal to buy some Bitcoin but not sure where to start? You've come to the right place.
Buying Bitcoin and other cryptocurrencies through PayPal has become a popular option due to how fast and convenient it is. But there are some key things you need to know for a smooth experience.
How to Buy Bitcoin with Paypal Safely Through Smartphone or Tablet?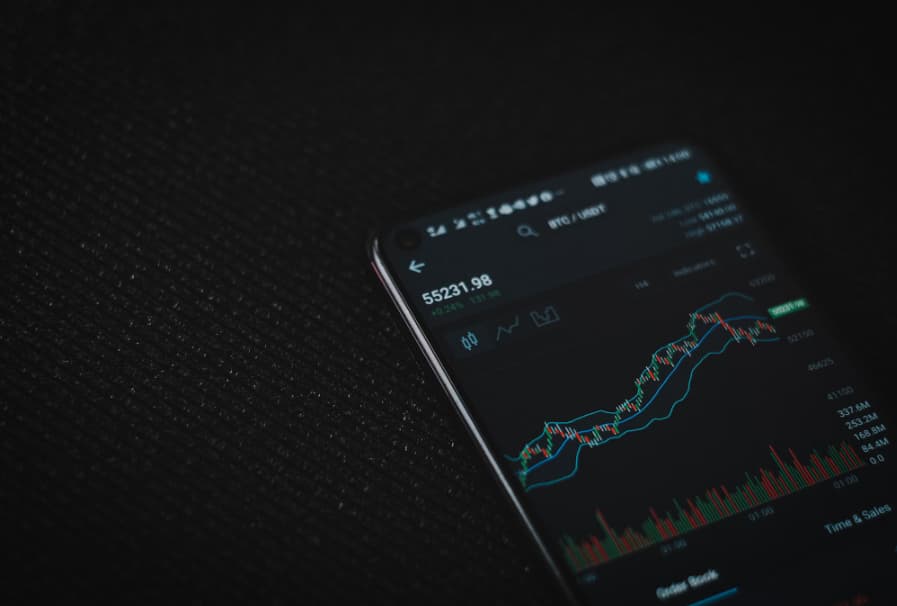 In this detailed guide, I'll explain:
Why PayPal is a good option for buying crypto?
The best crypto exchanges that support PayPal.
Step-by-step instructions for buying Bitcoin on eToro.
The pros and cons of buying crypto directly from PayPal.
Tips for staying safe and secure with your Bitcoin purchase.
Answers to frequently asked questions.
So whether you're a complete beginner or looking to expand your crypto portfolio, read on to become a pro at buying Bitcoin with PayPal!
Why Buy Bitcoin with PayPal?
Let's start by looking at some of the key advantages that make PayPal a great way to buy Bitcoin and other digital currencies:
Convenience and Speed
PayPal is easy to use and connects directly to your bank account or debit/credit cards. This means you can buy Bitcoin instantly instead of waiting days for bank transfers to clear.
Most major exchanges only take minutes to link PayPal and complete your purchase after a quick identity check. It doesn't get much easier than that!
Purchase Protection
PayPal offers protection in case issues come up with your crypto purchase. For example, if your Bitcoin doesn't get delivered for some reason, PayPal's Buyer Protection program lets you file a claim within 180 days of payment to get your money back.
This gives you important peace of mind when dealing with crypto exchanges.
Familiar and Trusted Platform
Chances are you already have a PayPal account that you use for eBay, online stores, or sending money to friends and family. Putting your crypto purchases through a provider you know and trust adds an extra layer of security and convenience.
Wide Availability
PayPal is available in over 200 countries/regions and supports 25 different currencies. This gives many people around the world easy access to buy Bitcoin, especially in areas where banking services are less developed.
No Sensitive Info Shared
When you buy Bitcoin from an exchange using PayPal, you never have to share sensitive card details directly with the crypto platform. PayPal handles the payment info, so your financial data stays protected.
Fast Account Set Up
If you already have a verified PayPal account, crypto exchanges don't require you to go through extensive identity or document checks to start trading. Just connect your PayPal, fund your account, and away you go!
Easy Way to Diversify
PayPal provides an accessible "ramp" into the crypto world. Once you buy Bitcoin, you can easily diversify by purchasing Ethereum, Litecoin, Bitcoin Cash, and other assets offered on exchanges.
Where to Buy Bitcoin with PayPal?
Alright, now that you know the benefits, let's explore the best crypto exchanges for buying Bitcoin with PayPal:
1. eToro – Overall Best Exchange for PayPal
My top recommendation is eToro for several reasons:
Low fees – eToro offers free PayPal deposits for users funding their accounts in USD. That's a 0% deposit fee! You only pay the typical 1% commission when you buy Bitcoin.
Highly regulated – eToro is regulated in the UK, Australia, Cyprus, and the US giving you peace of mind. They take security and compliance seriously.
Beginner friendly – eToro has an easy-to-use interface tailored to new crypto investors.
Social features – You can follow expert crypto traders and even automatically copy their portfolio positions.
Wide selection – eToro supports over 120 cryptocurrencies including all the major coins.
I suggest eToro as the best starting point for most people looking to buy Bitcoin with PayPal in 2023.
2. Coinbase – Excellent for US Traders
Coinbase is another great option, especially for traders in the United States. Here's an overview:
Ideal for beginners – Coinbase has an intuitive platform and educational materials to guide new investors.
High liquidity – As the largest US exchange, Coinbase has excellent liquidity and competitive trading fees.
Comprehensive mobile apps – Coinbase's mobile iOS and Android apps are highly rated and convenient for trading on the go.
Backed by major institutions – Coinbase is backed by respected companies like the New York Stock Exchange, USAA, and Andreessen Horowitz.
The main drawback is Coinbase's 3.99% fee on PayPal purchases. But if you're just getting started and appreciate the user-friendly experience, check them out.
3. Crypto.com – All-in-One Platform
Crypto.com stands out for its wide range of crypto-related products and services:
Exchange & App – Trade top cryptos like Bitcoin at low fees and take advantage of staking rewards, cashback, and other perks.
Non-custodial wallet – Securely store your holdings yourself with the DeFi Wallet app and private keys.
Prepaid card – The Crypto.com Visa card lets you spend crypto and receive up to 8% cashback.
Earn interest – Deposit-supported coins like Bitcoin earn up to 8.5% interest through Crypto Earn.
While Crypto.com does charge a 2.1% fee on PayPal purchases, the overall ecosystem may make it worthwhile for advanced traders.
4. Kraken – Best for Low Fees
Kraken is one of the most respected veteran exchanges that also supports PayPal. Highlights include:
Low fees – Kraken offers some of the lowest overall trading fees, starting at just 0.16% per trade.
High security – Kraken utilizes top-tier security features like two-factor authentication, PGP encryption, and multi-signature wallets. It also keeps most assets in air-gapped cold storage.
Great customer support – Kraken is renowned for its excellent 24/7 customer service through live chat and support tickets.
The one drawback of Kraken is the interface can be a bit intimidating for total beginners. But in terms of fees, security, and reputation – Kraken is hard to beat.
5. Binance – Widest Asset Selection
Binance boasts the highest crypto trading volumes and lists hundreds of coins and tokens:
Huge coin selection – Choose from over 500 cryptocurrencies on Binance's main platform.
Low fees – Binance offers some of the lowest fees around if you use their native BNB token for trades.
Advanced trading options – Take advantage of futures, options, margin trading, staking, lending, and more.
Educational content – Binance has an entire academy section with free courses and daily market news.
Binance suspended PayPal deposits for a period but has now re-enabled them. One thing to note is that Binance has stricter identity verification requirements compared to some rivals. But if you want access to obscure altcoins or advanced options, it's a leading choice.
Step-by-Step Guide to Buying Bitcoin on eToro Using PayPal
I'll use eToro in this walkthrough since it offers fee-free PayPal deposits. However, the general process will be similar across most major exchanges.
Step 1: Create a Free eToro Account
Go to www.etoro.com and click "Join Now" to begin registration.
Enter your email and choose a username and password. Agree to the terms and conditions.
Provide your name, home address, date of birth, and phone number.
Click "Create Account". Congrats, your eToro account is now open!
Step 2: Account Verification
eToro, like all regulated crypto exchanges, requires ID verification to comply with anti-money laundering laws before you can deposit.
Upload a photo of your government ID (passport, driver's license, national ID card). Make sure the text is clear and visible.
You'll also need to confirm your home address. Upload a bank statement, utility bill, or similar document issued within the last 3 months.
eToro will automatically verify your documents. This should only take a few minutes to complete.
Step 3: Connect Your PayPal Account
From the eToro dashboard, click on your profile icon in the top left corner.
In the settings drop-down menu, choose "Link PayPal".
Enter your PayPal email address and click continue.
You'll be redirected to PayPal to log into your account. Enter your password to confirm linking eToro.
And that's it, your PayPal is now connected to your eToro account!
Step 4: Make a Deposit
Hover over your username and click "Deposit Funds" on the top menu bar.
Enter the amount you wish to deposit in USD. The minimum is $10. Select PayPal as your payment method.
Double-check the deposit amount and click "Deposit".
Log into your PayPal account to approve the payment.
Once approved, you'll be redirected back to eToro and can see your USD balance updated.
Step 5: Buy Bitcoin!
Time for the fun part – buying some Bitcoin!
In the eToro search bar, type "bitcoin" and press enter.
Click on the Bitcoin market. For first purchases, choose the regular "Trade" option.
Enter the amount in dollars that you want to invest in Bitcoin. The minimum is $10.
Review all the order details and click "Open Trade" to complete your purchase.
Congratulations, Bitcoin is now in your eToro portfolio! It's that easy.
Now you can sit back and watch your Bitcoin investment grow. Be sure to follow the security tips below to keep your account and crypto assets safe.
Buying Crypto Directly Through PayPal
In addition to funding an exchange account, PayPal also lets US users buy, sell, and hold four top cryptocurrencies directly on its platform:
Bitcoin (BTC)
Ethereum (ETH)
Litecoin (LTC)
Bitcoin Cash (BCH)
Here are the main pros and cons to consider when buying crypto through PayPal compared to a dedicated exchange:
Pros
Seamless integration alongside your fiat PayPal balance and transaction history.
PayPal handles the crypto securely on your behalf. Funds are insured.
Simple for beginners with quick account setup.
Cons
Much higher fees – up to 2% per transaction compared to 0.5% or less on exchanges.
Lower purchase limits – Can only transact up to $15,000 crypto at a time.
Can't withdraw crypto to your own wallet – Coins are "locked" within PayPal.
Only 4 coins are available – No options to buy other altcoins.
Spread opacity – You can't view the exact spread PayPal earns on crypto trades.
Overall, PayPal serves as an easy introduction to crypto. But for lower costs and better control over your holdings, a full-fledged exchange is preferable in most cases.
Choosing the Right Crypto Exchange – Key Factors
Here are the most important factors to consider when picking a crypto exchange to use with PayPal:
Security Protections
Does the exchange offer robust security features like 2-factor authentication, address whitelisting, and device confirmation?
What percentage of holdings are kept in offline cold storage vs hot wallets? Higher cold storage percentages are better.
Does the exchange insure crypto holdings against theft or hacks? Some offer insurance up to a limit to cover losses.
How much experience does the exchange have? Newer exchanges carry more uncertainty.
Fees
What is the deposit/withdrawal fee for PayPal transactions? 0% is ideal but up to 2% is common.
Are there trading commissions when buying and selling Bitcoin? Ideally under 1%.
Are there any monthly account fees just for holding an account on the exchange?
For advanced traders: What are the taker/maker fees? Is there a fee discount if you use the native exchange token?
Supported Countries
Where does the exchange operate? Most major platforms allow sign-ups from 200+ countries. However, some crypto exchanges block access from certain jurisdictions.
Are PayPal deposits/withdrawals supported in your country? In some cases, certain payment options are limited by geography.
Supported Currencies
Does the exchange allow funding accounts and trading into your local fiat currency? Or do you need to transact in USD?
Does the exchange charge extra forex fees for cross-currency trades?
Verification Requirements
Exchanges must collect certain personal information like photo ID to follow KYC (know-your-customer) and AML (anti-money laundering) regulations. How stringent is the identity verification process?
Some exchanges allow you to get started only by providing basic personal details. Others require extensive upfront verification which can take 1-2 days for approval.
User Experience
How beginner-friendly is the exchange overall? Does it offer any educational resources or support?
Is the platform interface modern, intuitive, and easy to navigate?
How helpful and responsive is customer support if you need assistance?
If buying on mobile, how highly rated are the Android and iOS apps?
Available Cryptocurrencies
Does the exchange provide access to all the cryptocurrencies you want to buy like Bitcoin, Ethereum, Dogecoin, Solana, Cardano, etc? Or does it have a limited selection?
How many total coins and trading pairs are available? 50+ is a good starting point but some exchanges support hundreds.
Trading Features
Do you just want to make simple crypto purchases? Or will you need advanced trading options like margin, leverage, staking, lending, etc?
Does the exchange offer useful trading tools like price charts with technical indicators? How sophisticated is the trading interface?
By weighing these factors carefully, you can find the right PayPal-integrated crypto exchange tailored to your needs as an investor.
5 Tips for Safely Buying Bitcoin With PayPal
Here are my top recommendations for staying secure when you use PayPal to buy Bitcoin and other cryptocurrencies:
1. Choose Trusted Exchanges
Stick with prominent exchanges that have strong security protections and a positive reputation among users. Avoid shady platforms or sites offering unrealistic returns.
2. Use Unique Passwords
Make sure you have different, complex passwords across all your exchanges, PayPal, email accounts, and crypto wallet. Don't reuse passwords. Enable two-factor authentication wherever possible.
3. Withdraw to Your Own Wallet
Once you buy Bitcoin on an exchange, withdraw it to your own private crypto wallet where you control the keys. Popular options include Exodus, Metamask, Ledger, and Trezor. This protects you in case the exchange is hacked.
4. Dollar Cost Average
Consider "dollar cost averaging" where you buy a set amount of Bitcoin at regular intervals over time. This helps reduce risk from volatility versus buying all at once.
5. Keep Phrases Safe
When you set up your own crypto wallet, you'll get a "seed phrase" of 12-24 words that lets you recover access if you lose your password. Never share this phrase and keep it somewhere secure offline.
Frequently Asked Questions (FAQ)
Let's go over some common questions when buying Bitcoin with PayPal:
Is it safe to connect my PayPal to a crypto exchange?
Yes, using PayPal with a mainstream, regulated exchange like Coinbase, Crypto.com, or eToro is generally safe. These platforms use encryption and have security teams dedicated to protecting customer funds and data.
Can I transfer Bitcoin bought on PayPal to my own crypto wallet?
If you buy Bitcoin directly through PayPal, there is currently no way to withdraw it to another wallet. However, if you purchase Bitcoin on an exchange using PayPal as the funding source, you can easily withdraw to any external crypto wallet address you want. Exchanges give you full control.
What are the fees for buying Bitcoin with PayPal?
On PayPal itself, buying/selling crypto like Bitcoin incurs fees of around 1.5% to 2% depending on purchase size, plus opaque spreads. That's considerably higher than top exchanges charging 0.5% or less per transaction. Some exchanges even allow fee-free PayPal deposits.
What are the purchase limits using PayPal?
PayPal imposes relatively low limits on direct crypto purchases on their platform. The minimum is $1 and the maximum single buy or sell is $15,000.
Exchanges generally have higher limits or none at all. However, your overall purchase size can still be constrained by the sending/receiving limits on your PayPal account based on verification status.
Can I buy Bitcoin anonymously with PayPal?
No, that's not possible. Reputable regulated exchanges always require identity verification like photo ID to link your PayPal crypto activity to your real identity. To remain anonymous, you'd need to buy Bitcoin with gift cards or in peer-to-peer trades paid by cash.
How long does a Bitcoin purchase take with PayPal?
If you already have a verified PayPal account, linking it to an exchange takes minutes. From there, your purchase is instant. PayPal's direct Bitcoin buys also complete almost instantly.
In contrast, a regular wire transfer or ACH electronic bank transfer can take 3-5 business days to clear before trading. PayPal helps you buy Bitcoin much faster.
Can I use PayPal to buy cryptocurrencies other than Bitcoin?
Yes! All major exchanges that support PayPal also let you easily buy popular
Is PayPal safer than using my bank account or credit card to buy Bitcoin?
PayPal can be safer because you don't have to share your bank account number or actual card details with the crypto exchange. PayPal acts as an intermediary layer, keeping your financial information private. However, linking a credit card directly does have benefits like potential cashback rewards.
Can I sell Bitcoin back to PayPal?
Yes, exchanges that support PayPal deposits also allow you to sell crypto and withdraw the funds back to the connected PayPal account. Some may charge a small fee for withdrawals, but the process is quick and easy.
On PayPal itself, you can sell Bitcoin you've purchased on their platform at any time back to fiat currency in your PayPal balance.
Is buying Bitcoin on PayPal taxable?
Yes, any profits you earn when selling or exchanging Bitcoin on PayPal or an exchange may be subject to capital gains tax and should be reported appropriately to stay compliant.
How do I keep my Bitcoin purchases on PayPal secure?
Enable all possible security features like two-factor authentication on your PayPal account and the connected crypto exchange. Use strong unique passwords and be wary of phishing attempts.
Consider transferring the Bitcoin to your own private wallet for added security. Avoid publicly sharing that you own Bitcoin.
Can I use PayPal to buy Bitcoin as a gift for someone?
Unfortunately, PayPal does not currently have a straightforward way to buy Bitcoin as a gift in the way you could with a traditional gift card purchase. Your best option is to buy it yourself and then send the crypto to the recipient's wallet address.
Is PayPal going to add more coins?
Right now PayPal only supports Bitcoin, Ethereum, Litecoin, and Bitcoin Cash. However, given crypto's growth, there's a good chance PayPal will expand the selection of coins available natively on their platform in the future.
Can I use PayPal Credit to buy Bitcoin?
No, PayPal does not allow the use of PayPal Credit for cryptocurrency purchases. You need to buy Bitcoin with your PayPal cash balance or linked bank account, credit card, or debit card.
Is it better to use the PayPal app or website to buy Bitcoin?
The PayPal interface works similarly on both mobile and desktop. So convenience may be the biggest factor – the app allows you to buy Bitcoin on the go while the website may provide a bigger screen. Either way, the process is straightforward.
Also Check:
Conclusion:
And there you have it – the complete guide to mastering Bitcoin purchases through PayPal! I hope this detailed walkthrough helps you gain confidence in using this payment option to expand your crypto portfolio. Let me know if you have any other questions!