Alarm clocks on smartphones have replaced old bedside alarm clocks for most people these days. While Realme phones come with a built-in alarm app, listening to the same default ringtone daily can get annoying.
Thankfully, it's easy to change the alarm ringtone on Realme phones.
How To Change Alarm Ringtone on Realme Phone?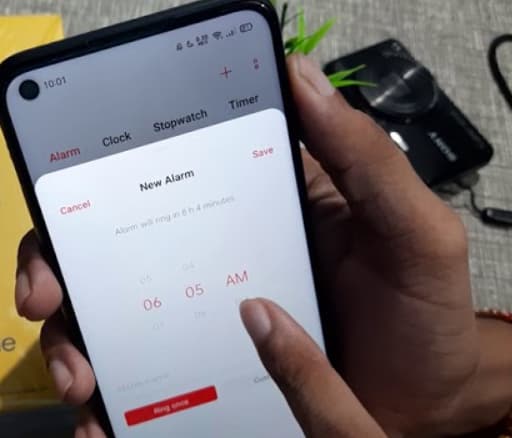 Key Highlights:
Realme phones have a built-in alarm app like other Android phones.
The default alarm ringtone can get repetitive and annoying.
Easy to change to a different ringtone from System sounds.
This can be done right in the Clock app's Alarm tab.
Steps – How To Change Alarm Ringtone on Realme Phone?
Open the Clock app and go to the Alarm tab.
Tap on the existing alarm or hit "+" to create a new alarm.
Select the Ringtone option to see a list of System sounds.
Choose the desired ringtone from the list.
Confirm the selection and tap Set.
With just a few taps, you can change up your morning alarm to any ringtone on your Realme phone. Having a more soothing or motivating sound to wake up to can really improve your morning mood.
So feel free to explore the System sounds and find an alarm ringtone you like better than the default.
Did You Check:
If you enjoyed this piece, show some love! Please find us on Google News, Facebook, Telegram, and Twitter to stay on top of all the latest tech stories and analysis. Your follows and shares keep us pumping out the content. See you in the next one!