Laptop Buying Guide 2022 – Laptops are small enough to carry with you, yet handy enough to run difficult applications. They are very much more portable than desktops and there is a list of factors to be considered when buying a new laptop.
Laptop Buying Guide 2022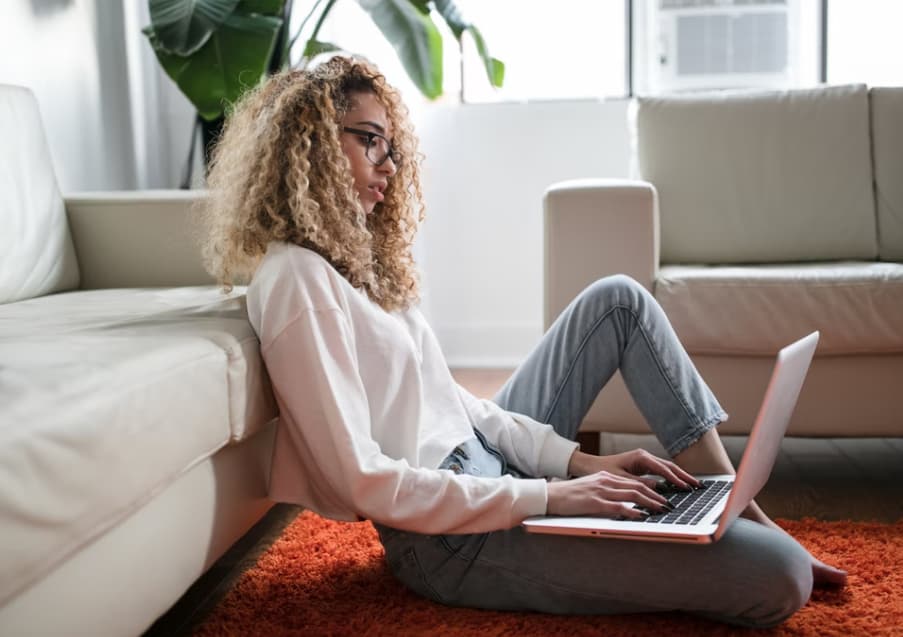 This buying guide for laptop will help you to choose the best laptop in 2022 and you got the best product for your professional and personal use. 
Top 8 Tips to Choose Best Laptop for Professionals & Students
Pick Your Operating System
Before you want to buy a new laptop, you must find out which operating system will work best for you. There are 4 major operating systems and each has its own strengths and weaknesses. 
Windows: This OS gets the job done easily and it is the best choice if you need apps like MS Office or Outlook. There are more Windows laptops to choose from. 

Mac OS: Apple's Mac OS is more friendly than Windows, but it is coupled with the company's hardware. It perhaps is not your first choice if you do not own an iPhone.

Chrome OS: If you do most of your tasks in a web browser, then Chrome OS is a good choice. They are also among the cheapest ones, and it is a budget-friendly laptop. 

Linux: If you do not need MS Office and do not mind a learning curve, you can install Linux on laptop hardware.
---
Laptops have different display sizes like 13-inch, 15-inch, and 17-inch. Before you look at the Huawei laptop offer, you need to figure out how portable you need the laptop to be. Laptops are categorized by their display sizes.
11 to 12 inches: The thinnest systems around have 11- to 12-inch screens and weigh up to 3.5 pounds.

13 to 14 inches: This provides the balance of portability, chiefly if you get a laptop that weighs 4 pounds.

15 to 16 inches: The popular size, is 15-inch laptops and they weigh up to 5.5 pounds. 

17 to 18 inches: If your laptop will be on your desk all day a 17- or 18-inch system could deliver you the kind of processing power you need.
---
Look for a correct touchpad that does not give you a jumpy cursor and it should respond reliably to multitouch gestures. If you are buying a business laptop, you can get one with a pointing stick so you can circumnavigate around the desktop without taking your fingers off the keyboard.
---
Good Battery Life and size
It can be challenging if you run out of battery and have to seek an outlet for charging. So, see whether the battery life is good before purchasing. If you will need a portable laptop, check its weight and its dimensions. 
---
You do not need to be worried about technological characteristics if you are searching for a laptop for straightforward use, such as processing and web browsing. If you need specific software, such as video editing, or 3D rendering, you need to upgrade.
---
The majority of modern laptops have 256GB of storage space. But, if you are interested in video editing, or programming, you should consider gaining more as these programs require more space. 
---
Having enough Ports and a Webcam
Many computers have few ports and you may also want a few USB ports to connect your gadgets, such as an external mouse. If your laptop does not have a webcam, you could find it problematic to participate in a virtual conference. It is not comfortable to view the individuals you are chatting with by using an external webcam. Some laptop models do not come with a good built-in camera, so keep an eye for those.
---
You will be likely to spend many hours each day looking at your laptop screen. So, choose a laptop with a bright, and easy-to-read screen. Shinier displays reflect ambient light and some touch screen laptops have a glossy screen, so it should be considered before buying. Screen resolution is also very crucial, dependent on how you want to use your laptop. A full screen is about 1920×1080 pixels and this will provide outstanding image quality as well as ample space for your windows to be visible. While looking at the laptop screen possibilities, it is a good option to visit a store and see them in person as technical specifications do not accurately reflect the customer experience.
More Useful Guides:
Conclusion:
So, if you follow these 8 tips from this Laptop Buying Guide 2022, we hope now you know which laptop suits your needs and which brand you should consider before buying a laptop.