Why You Should Use a Tablet in the Classroom – With the ever-increasing Apps in place and several learning tools supported by tablets, it is evident that if you or your kids are learning then, it got to be using a tablet for good. The benefits are for all, both trainers and learners both. Needless to mention the sudden surge in the use of tablets after the pandemic hit the world.
Everyone across the globe was attending classes, and meetings, holding conferences and socializing, visiting new places, and monitoring offices, almost everything has gone online and is controlled by trusted apps.
Why You Should Use a Tablet in the Classroom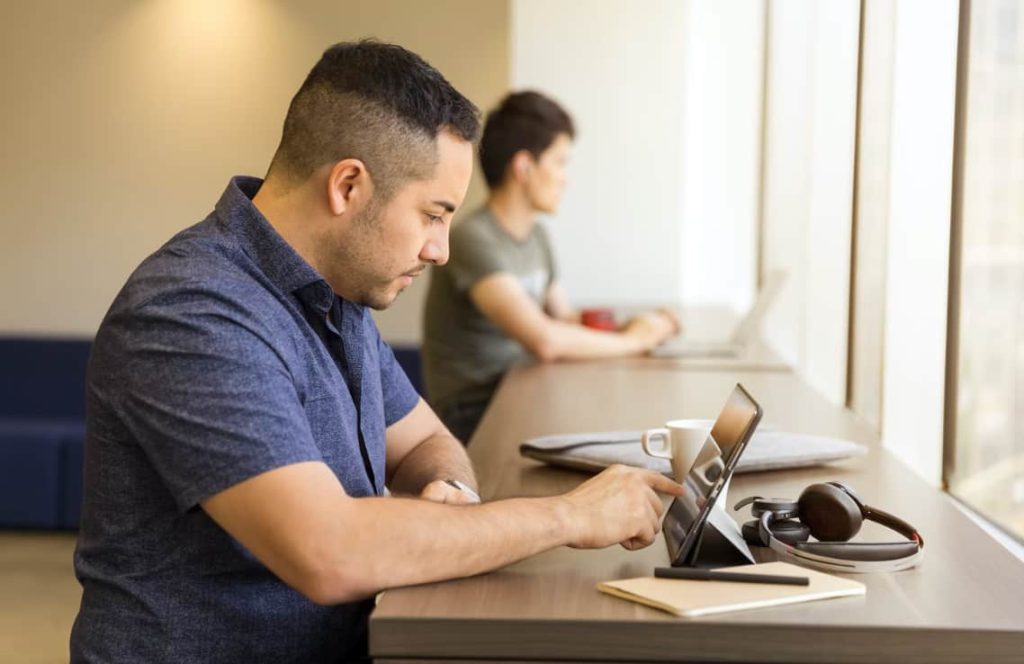 More and more people have opted for tablet as it is somewhere between a Smartphone and a laptop when we talk about functionality and is far more comfortable. Here are seven ways you could encourage the use of tablets in a classroom learning environment.
Top 7 Reasons Why You Should Use a Tablet in the Classroom
A tablet works out to be a very handy gadget to be used for field trips while carrying out research of any kind. Also, it can be used to stream field trips to a whole classroom of learners whenever required. This means this gives you the freedom to give a virtual tour of wherever you are. Huawei Tablet offers a series of models which you can pick for this purpose. 
Reading e-books and many more
While smartphones are tiring to watch for long hours and read, and laptops are too big, Tablets come in handy again, where you can do all kinds of readings, including kindle or any other e-books, and much more conveniently. The high compatibility of these tablets helps you carry out all tasks at almost every level conveniently. 
Radio and podcasting are other ways you could use a tablet, you can listen to good music for work, relax, or work out just anything goes. Podcasts related to a wide variety of topics can be viewed from all over the world, it could be education or for entertainment. 
Project and Presentations
The trainers as well as learners can easily share their projects and conduct virtual or physical presentations. In a broader perspective, one could use them to create just anything using multimedia tools. You can create comic books, remix music, or record music of your own and many more interesting personal enhancement projects and interactive presentations can be made.
Just like laptops and smartphones tablets also have cameras with a good resolution which means you can enjoy taking photographs for work, or for projects, irrespective of whether you are a student or a professional. The smart Apps present also allow you to edit the photographs for best use. Most of the tablets are available in series, which means that each series has more advanced apps and features for you just like Huawei Tablet offers 10 series, well suited for kids as well as for grownups.
Note Taking and Save Paper
Tablets are more comfortable to take notes while in a classroom or in a meeting when you wish to note the meeting meetings, tablets come in handy. Moreover, they are very compatible with most Apps and can be synced with your smartphone too. This is the best thing you can do especially if want to contribute to saving trees and saving paper.
Since the tablets are very handy they can help trainers tweak or edit the lessons, projects, or presentations as per the need of the learner and one can be ready to stream it to their audience, anytime. Impromptu motivation presentation is the best thing I had tried during my marketing and sales meeting presentations, and trust me it got me better appreciation and recognition from all.
Also Read: Top 10 Android Apps for Tablets
Conclusion:
All in all, if I try to consolidate every information I have shared above, means that the tablet can be used to develop skills, improve collaborations, encourage creativity, carry on intense research, and can help you in self-publishing with great flexibility in terms of time and space which when used in a school level can motivate any student to start liking any subjects they might not like.
Interactive games and lessons are a part of modern-day learning, and children would do best when exposed to such self-learning and skill-developing apps supported by tablets. So, now you know Why You Should Use a Tablet in the Classroom.