If you are looking for the best ways to get skribblio custom words then some people might say that you need to create your own skribblio custom words list but here in this guide, you will learn how to create your own custom words for skribbl.io which is an official website of the game.
I also create some custom words lists for popular games, which you can copy and paste into your custom words box, and tap on use custom words exclusively only if you want to use those words to share in the game. You can also combine your own list as well if you want more fun.
Skribblio Custom Words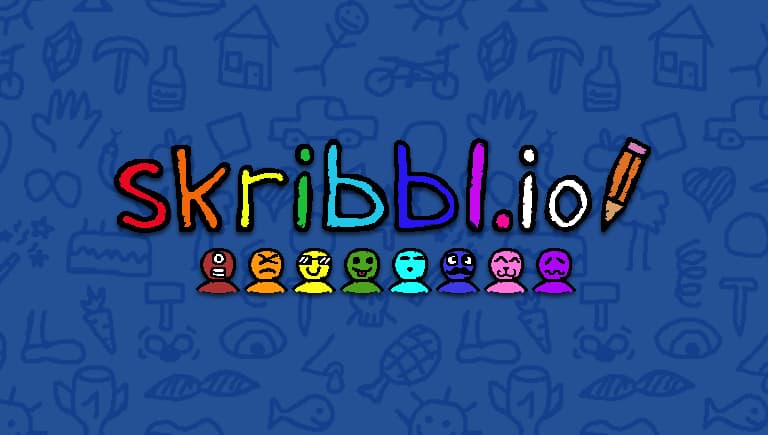 But first, let's understand this game first, so all new people who don't know about this game can understand it easily.
What is Scribble io?
Skribbl.io is undoubtedly one of the best and most fun online games you can play, where while playing the game you also earn some points by sharing your thoughts on what others draw, or people guess what you draw in front of them, it's quite unique way for time pass as well on official game website.
Here you need to draw with your mouse or trackpad on the laptop which makes these drawings look horrible sometimes. So, if you play this game with friends and you're playing it while on call, then I can assure you that, you all can have fun together for sure.
How to Use Skribblio Custom Words Auto Draw Feature?
In this section, you need to drag and drop your image on the canvas provided by the website to start the drawing. You can follow the below related able video as well for a better understanding:
How to Play Skribble IO with Friends Online?
As we explained above that you can play this game with friends on call and recognize what others draw but how to play it with your friends. Skribbl.io allows you to choose three words and you have to draw them so the other side player can guess the draw. When they draw then you need to guess the skribbl.io custom words created by your friends.
The player who guesses the most words will win. As skribbl is only available for PC or Laptops, there are some similar games for smartphones such as "Draw it".
Is Cheating Allowed in Skribbl io?
We never suggest you cheat in any type of game whether it is Skribbl Working Autoguesser Hack or something else. It's up to you, whether you want to play this game with ethics or not.
Does Skribbl IO give any type of Limits in the Game?
Every individual game allows 8 players to play, and they can be random players from anywhere in the world. If you want to play it with your friends then you need to create a private match where all you need to do is, share the game link with those who want to join the game.
How to Do Skribblio Custom Words in Skribbl.io?
In this game, you have unlimited guesses, so you can guess them unlimited times. If somebody guesses the word, the game will tell the player by sharing a pop-up message such as "This Player Guessed the Word".
How to Understand Skribbl IO Scoring Feature?
Every player got points after guessing the right draw. The player who scores the highest points will become the winner of the game. The players will be placed in the Skribbl.io Play Screen and their Skribbl IO Scoring shown on the screen.
What are Skribblio Custom Words?
In this game, the game itself provides words to draw but if you want to draw custom words in skribbl.io then you are allowed to create a custom words list for skribbl io. Or you can copy others' custom words list and paste it into your custom word box to use custom words exclusively.
What is Pictionary?
Pictionary is a fun drawing game for everyone, in this game players need to draw a word and other players must guess the word and the team guesses the most words, which will win the game as a team.
What is D in Pictionary?
While creating the Pictionary board, you need to understand that there are 4 different categories such as:
e All Pay (AP)
D (Difficult)
A (Action or Verbs)
P (Nouns such as Player or Place)
(Object Nouns)
Is Pictionary Allowed to Talk While Playing the Game?
Pictionary offers only one minute to draw their word, and teammates also need to understand the world during that one minute. But, yes you can talk while the game but you don't have time to talk.
What Do Colors Meaning in the Pictionary?
Yellow (Object)
Blue (Person or Place)
Orange (Action)
Green (Difficult Words)
Red (Miscellaneous)
Is Arrow Allowed to use in Pictionary?
Yes, Arrow is allowed, but you are not allowed to talk to the person about the position of the word on the card.
How to Play Pictionary Air?
If you want to play Pictionary air, then you need to have a capable streaming device that is able to cast the Pictionary Air app from your smart device on the Smart TV. You can cast it via Apple TV, Chromecast, or streaming services similar to this. To see gameplay on the TV, you need to mirror your device screen via a streaming service.
Is Pictionary Air a Good Choice for Everyone?
Pictionary Air game got 5 out 5 stars from downloaders, and you must play this game with everyone, and if you love Pictionary then you must have this game. It's quite a fun game that makes you laugh as well.
Is Pictionary Air can be played on Roku?
To play the Pictionary air game, you need to have an app that helps you to connect the game with iOS, Android, Roku, SmartTV, or Chromecast.
Conclusion:
So now you have almost every query solved here related to Skribblio Custom Words and related things to the game. If you still have any queries on "How to Use Custom Words in Skribbl", feedback, or question then you can drop your queries in the comment section below and we will love to answer you asap.
Please share this article with your friends as well.