Do you use your iPhone for completing various school or business projects such as editing reports, papers, and other documents? Or are you still attached to your personal computer/laptop for file management-related activities like creating or converting PDFs to editable formats? But if you want to know how to convert word to PDF on iPhone or different PDF conversion-related things can be done via Free iPhone Apps For PDF Conversion.
How to Convert Word to PDF on iPhone?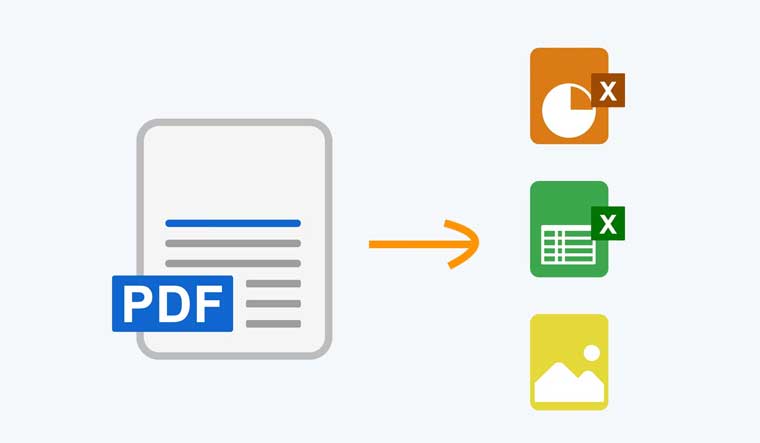 If you still limit yourself only to your personal computer and desktop or web applications, one reason may be that you believe that iPhone apps for changing your documents to or from PDF are nowhere near as powerful or easy to use as desktop apps. However, that is no longer so. There are three, truly powerful iPhone PDF apps that will let you make PDFs or extract PDFs to Microsoft Excel, PowerPoint, or Word quickly and for free:
Top 3 PDF Conversion Apps to Convert Word to PDF on iPhone
Able2Extract PDF Converter for iPhone: It creates and converts PDF to Microsoft Word, PowerPoint, and Excel.
Sonic PDF Creator for smartphones and tablets: As the name suggests, makes PDFs from MS Office documents.
Able2Doc mobile: Turns your PDFs to Word format files so you can improve and edit your documents further, even if you have lost the original, source docx/doc.
Each app is totally free and you can use all of them if you want. They are very easy to use, even if you are not a techie or have no experience with PDF conversion software and applications. The whole conversion process requires that you only choose the file for conversion and open it with the desired PDF app on your iPhone– Sonic PDF Creator, Able2Extract, or Able2Doc Mobile. The conversion will start automatically, without any further interaction on your part. The conversion process doesn't take place on the iPhone but on the provider's servers. This feature makes all of the apps very lightweight and resource-efficient – they don't burden your phone nor drain its resources.
Promptly after sending your document for conversion, you will receive the document in the desired format – be it PDF, Word, Excel, or PowerPoint.
Major Benefits of Free PDF Apps for iPhone include:
User-friendliness – the simplicity of use and resource-efficiency.
Strong privacy protection – converted files are deleted from the server 24 hours after conversion with a guarantee that all files are only used during the conversion process.
System Integration – a file can be sent for conversion from anywhere (email, downloads, file explorers, cloud storage services, etc).
High-quality conversion output – the accuracy and quality of converted files is ultimately their most important and deciding feature. The apps use leading PDF conversion technology, which basically the same technology used by Able2Extract PDF Converter 8 – the first universal PDF Conversion software on the market, which converts PDF to Excel, PowerPoint, Word, Publisher, HTML, AutoCAD, and much more.
All these features can help you turn your iPhone into a PDF conversion and management powerhouse for free using all three or any of the three PDF conversion apps that best correspond to your needs. And even if you have an iPad or even an Android tablet, then you can also install and mobilize your document sharing, exchanging, and editing!