PixlRec – If you are using iOS devices such as iPhone or iPad and if you are one of them who want to record their iOS device screen then today this post will be the best post for you. Today we are going to share iPhone screen recorder with you.
PixlRec – Screen Recorder for iPhone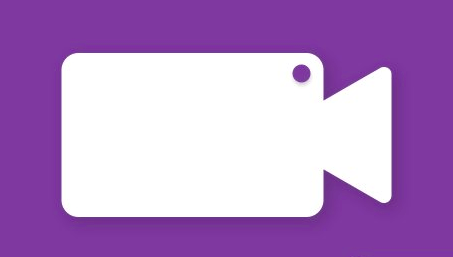 "PixlRec" is the ultimate screen recording tool for iOS devices. PixlRec Download process is also very simple to use. This tool is easy to use and has plenty of useful features that help you to record your iPhone screen easily and quickly.
Also Check: iOSEmus (Download Paid Apps for iPhone without JailBreak)
You can record the screen in different resolutions as well and you don't need to be a GEEK so don't need to worry about it even a newbie can also record best quality recorded screen videos with PixlRec Screen Recorder.
Let's check out some top notch features of PixlRec:
PixlRec Features
PixlRec available for free on APKCatch for all iOS devices.
Choose your desired framerate from 29.7, 30 to 60 as well as you can choose custom frame rate.
If you are YouTuber then you can use this ultimate screen recorder to play games and record the whole game.
You can record screen with the vertical and horizontal shape as well. This feature is developed specially for YouTubers.
You can choose resolution as well from 720p, 1080p as well as 1440p.
You can also record audio of yours with the help of smartphone mic.
PixlRec is compatible with all iOS-based devices and you just need iOS 9 or higher iOS version.
The best thing about this app is, You don't need to jailbreak your iOS device to use PixlRec.
PixlRec Download – Step by Step Process
To download this app on your iPhone, You need a Mac or Macbook for this, to know the step by step follows below process.
Download PixlRec file on your Mac.
Download Cydia Impactor from this link.
Connect your iPhone or iPad to your Mac with USB cable.
Open Cydia Impactor.
Drag and Drop your PixlRec Apk File to Cydia Impactor.
Cydia Impactor asks you for Apple ID and Pass, Which you already have as you own iOS device so put those details in Cydia Impactor. If you are not comfortable to provide your official ID then make new Apple ID and place that in this.
Once you installed, just go to Settings > General > Profiles. Find the profile with your new Apple ID or whatever you place while using Apple ID column.
Tap on Trusted App Button.
Now you can use this app and enjoy recording your iOS device screen.
Final Words:
So, guys, All iPhone users are happy now, We hope so and if you liked this post then you should share this with your friends and family members so they can also take proper advantage of PixlRec and download PixlRec for iPhone or iPad.
If you still have any doubt about this app then drop your comments in the comment section below and we will get back to you with the proper answer as soon as possible. 🙂