Background checks have become an indispensable tool for uncovering hidden truths in today's digital world. According to the Federal Trade Commission, more than 5 million fraud reports were filed in 2022, causing $8.8 billion in losses. This includes identity theft and imposter scams.
Thankfully, comprehensive online background checks can give you peace of mind and help you avoid becoming a victim. These online background check services have versatile uses too, from reconnecting with lost relatives to vetting a potential date, tenant, or employee.
Best Online Background Check Services USA 2023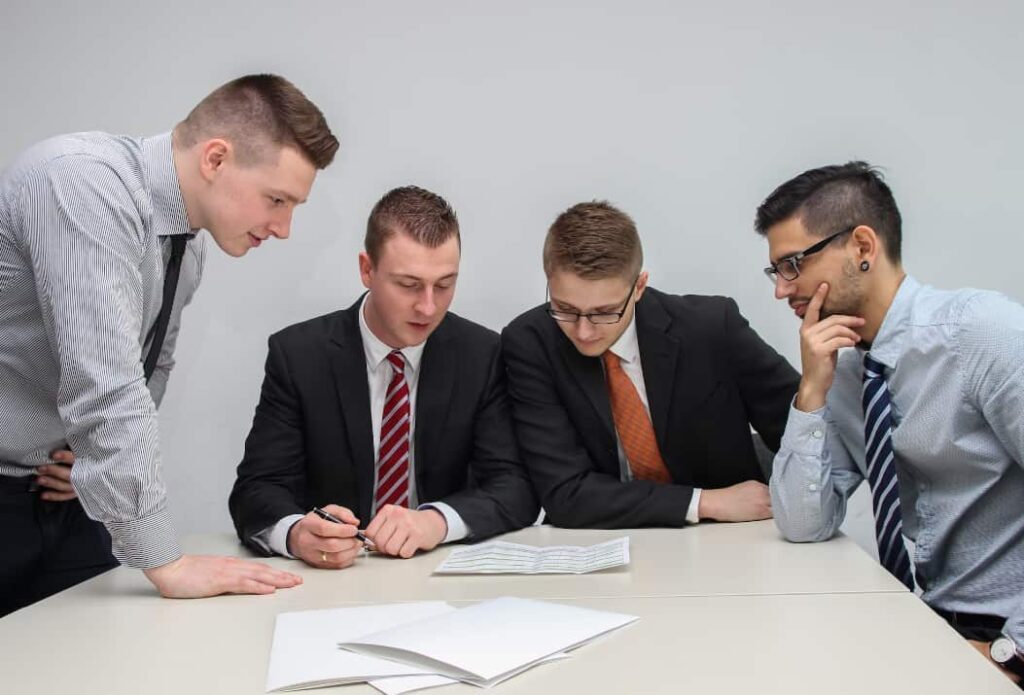 But with so many providers available, how do you choose the right one for your needs? I've thoroughly compared and reviewed the top 10 best background check sites and companies to uncover which ones will best suit you.
Our Top 10 Best Background Check Sites & Companies in 2023
BeenVerified – Best overall background check service
Intelius – Best for quick access to detailed reports
PeopleFinders – Best for accessing billions of public records
US Search – Best for unlimited background check reports
PeopleWhiz – Best for accurate reports
TruthFinder – Best for people searches
PeopleLooker – Best for unclaimed money searches
CheckPeople – Best for criminal record searches
Instant Checkmate – Best for reverse phone lookups
ID True – Best for basic background checks
Our Review Methodology
I used the same 7 factors to compare each of the 10 services in this review to ensure fair and objective ratings:
Pricing – How affordable is it and what do you get for the cost? I also considered any free trials or promo periods offered.
Legal standing – Is the site FCRA-compliant for employment, housing, and other federally regulated checks?
Reports offered – Does it provide criminal searches, reverse lookups, people searches, business searches, etc?
Search parameters – How many options do you have to run a check e.g. name, phone, email, address, etc?
Mobile apps – Is there a mobile app and how useful is it?
Ease of use – How usable are the interface and reports? Does it have any standout features?
Customer support – What are the support channels, hours, and helpfulness?
Now let's get into the full reviews of each service and see which one is best suited for your needs.
1. BeenVerified
BeenVerified's extensive web search delivers fast results by scouring billions of public records and the deep web. It uncovers a wealth of info like address history, phone numbers, education, employment records, and criminal history.
While most services need a name, phone or address to run a check, BeenVerified also lets you search by social media username across 120+ networks. This is extremely helpful for avoiding scams when dealing with strangers online.
I chose BeenVerified because it provides affordable access to various public records through 7 search options with one monthly fee. There's also a satisfaction guarantee with personal assistance or refunds for unhappy customers.
In testing, I found most results accurate but some addresses, emails, and schools weren't associated with my search subject. However, I like that you can monitor any changes to previous reports.
Best For
Comprehensive web searches
Social media username lookups
Pricing
Reports Offered
People searches
Social media searches
Vehicle lookups
Pros
7 search options in one subscription
7-day $1 trial period
Searches billions of records
Cons
Caps monthly reports at 100
Some inaccurate results
---
2. Intelius
Intelius has flexible search options and plans so you can tailor it to your specific research needs. Rather than one flat monthly fee, you can choose a plan for the type of check you want e.g. unlimited reverse address lookups or people searches.
It regularly updates its search engine to deliver quick, confidential, and accurate results. With access to over 20 billion public records, it's one of the most thorough services available.
I like that Intelius provides multiple unlimited search options and pricing tiers. However, the pricing got confusing with several "special offer" discounts during checkout e.g. the $29 address search plan was later reduced to $4.99.
The criminal records, public records, and people searches are all easily accessible from the homepage. In testing, I found the various search types comprehensive but would prefer more transparent pricing.
Best For
Various pricing options
Diverse trial periods
Pricing
Reports Offered
People searches
Reverse phone lookups
Criminal records
Pros
Multiple search options
Various trial periods
20 billion public records
Cons
Confusing pricing
Lengthy subscription cancellation
---
3. PeopleFinders
Launched in 1999, PeopleFinders provides reliable and established background checks. With access to over 120 billion public records from 6000+ sources, it supports searches by name, email, phone, and address.
For people searches it uncovers criminal history, liens, property, employment, education, and marriage records. It doesn't include social media results.
I chose PeopleFinders for its long history and immense data access that makes finding lost contacts seamless. Testing showed an easy search engine and sub-2-minute results. I could also refine by age range and middle name.
Downsides are the lack of a free trial and no social media history in reports. But the first month is affordable at $9.95.
Best For
Businesses seeking scalable options
Pricing
Reports Offered
People searches
Reverse phone and email lookups
Public records searches
Pros
Access to immense data
Long-standing service
$9.95 first month rate
Cons
No free trial
No social media history
---
4. US Search
In business for over 25 years, US Search quickly combed through millions of federal and state public records for a detailed report.
This includes criminal history, address records, contact info, assets, financials, social media, relatives, birth dates, and more. You can search by name, phone, email, or address.
I chose US Search for its affordable pricing, customer service, and long history. I like that you get a preview report to confirm the right search subject before paying. Previous searches are all stored on your account too.
Testing showed reasonably quick results, and the monthly fee was inexpensive. However, there's no free trial period and some duplicate results appeared.
Best For
Easy and affordable access to public records
Pricing
Reports Offered
Criminal record searches
Reverse phone, email, and address lookups
Pros
Inexpensive monthly subscription
Easy-to-use search engine
Unlimited printable PDF reports
Cons
No free trial
Some duplicate results
---
5. PeopleWhiz
PeopleWhiz combs through billions of public records for criminal history, marriage/divorce, bankruptcies, address records, relatives, licenses and more. It also searches over 100 top social media sites.
Importantly, it uses proprietary tech to avoid false name matches – increasing accuracy. An in-house team filters out bad data from public records too.
I chose PeopleWhiz for its access to 67 billion records and accuracy from proprietary search technology. However, report generation took the longest of all services reviewed at nearly 10 minutes.
Testing showed comprehensive social media results with no false name matches. But the lengthy wait time was frustrating.
Best For
Flexible pricing options
Special offer discounts
Pricing
Reports Offered
People searches
Criminal history
Social media searches
Pros
Searches 100+ social sites
Comprehensive people search
Proprietary accuracy tech
Cons
Long wait time
Limited search functions
---
6. TruthFinder
TruthFinder is a popular choice for people searches to reconnect with friends, family and colleagues. With versatile search options and thorough checks, it's an invaluable resource.
Depending on your membership, you can search by name, address, phone or email. The full report includes contact details, address history, social media, jobs, education, assets, dating profiles and more.
Unlimited searches are available but extra services like phone lookups, dark web monitoring, and PDF reports cost extra fees.
I chose TruthFinder for its dark web monitoring that scans for compromised personal data being sold – extremely valuable today. Testing showed useful timeline and accuracy score features.
Best For
Reconnecting with friends and family
Pricing
From $28.05 per month
Reverse phone lookups from $4.99 per month
Reports Offered
People searches
Social media searches
Reverse phone lookups
Pros
A variety of search options
Well-organized chronological reports
Unlimited background checks
Cons
Some add-ons require extra fees
No free trial
---
7. PeopleLooker
PeopleLooker offers versatile options beyond standard name and phone lookups. You can search by social username, business name, property records and even look for unclaimed money.
For people checks it finds criminal records, employment info, assets, relatives, education, social media, and more. A monitoring feature notifies you of any report updates too.
I chose PeopleLooker for the unique unclaimed money and business name search options that set it apart. Testing showed an easy-to-use mobile app that clearly lays out the various search choices.
Downsides are extra fees for certain info and a 100 report per month cap. But it's useful for dating and business checks.
Best For
Background checks on potential dates
Pricing
Reports Offered
Social media searches
Business searches
Unclaimed money searches
Pros
Unique search options
Report monitoring feature
User-friendly mobile app
Cons
Extra fees for some info
100 report monthly cap
---
8. CheckPeople
CheckPeople draws from public and court databases to deliver comprehensive and readable checks covering contact info, social media, assets, business history and criminal records.
It has detailed multi-jurisdiction criminal searches that can quickly build a complete profile with up-to-date felony and misdemeanor records. You can run arrest record searches directly from the home page too.
I chose CheckPeople for its unlimited instant searches for one flat monthly rate. There's also an affordable $4.99 three-day trial. Testing showed thorough criminal background results.
Downsides are an unclear pricing structure and no 24/7 support. But it ensures complete confidentiality.
Best For
Easy-to-understand organized reports
Pricing
Reports Offered
People searches
Reverse phone lookups
Criminal record searches
Pros
Unlimited monthly searches
$4.99 three-day trial
100% Confidential
Cons
Unclear pricing
No 24/7 support
---
9. Instant Checkmate
Instant Checkmate combs through millions of data points and public records to deliver thorough checks. The full subscription provides versatile search options for info on relatives, social media, criminal history, assets, and more.
Notably, the affordable reverse phone lookup is great for identifying suspicious calls. You can also run a tailored criminal search by location.
I chose Instant Checkmate for its fast sub-5-minute results. The ability to look at federal inmates is also unique among other sites reviewed.
Best For
Immediate access to results
Pricing
From $35.12 per month
Reverse phone lookups from $5.99 per month
Reports Offered
Criminal history searches
Inmate lookups
Reverse phone lookups
---
10. ID True
ID True is a good basic option for background checks on potential dates, old friends, relatives, or neighbors. You can even run personal checks on yourself.
While there's no app, the mobile-friendly site works on the go for name and phone searches. Unfortunately, email and address searches aren't supported.
ID True searches millions of records for contact info, location, criminal history, sex offender status, relatives, marriage/divorce, and more. It can also find social media and dating profiles.
I chose ID True for its mobile-friendly interface and fast preliminary results to confirm you have the right person. However, more refined search options would be beneficial.
Best For
Accurate and up-to-date information
Pricing
Reports Offered
Reverse phone lookups
People searches
Criminal records
Pros
Intuitive mobile interface
Unlimited background checks
Suitable for basic checks
Cons
No online cancellation
No email/address search
---
What is a Background Search?
A background search uses various online tools and publicly available information to uncover details about someone's background, like criminal history, location history, social media accounts, financial information, traffic and court records, education and employment history, and more.
While it's possible to search public records manually, the process would be more arduous and time-consuming than using a background check service.
How Does a Background Check Work?
Typically, someone using a background check company would enter a person's name into the service's online search tool. The company would then deliver a detailed report with background information on the search subject. This process usually takes five minutes or less.
Some background check services also allow consumers to search by phone number, email address, physical address, or social media username. And while many providers require users to sign up for a monthly subscription rather than purchase a single report, some do offer trial periods.
Reasons To Use Background Check Services?
There are many reasons to use an online background check service. Some people conduct background checks on new neighbors or potential online dates to ensure their personal safety. Others use background screening services to connect with family or friends they've lost touch with or to look up their names to see what information is publicly available.
Background checks are also commonly used by employers to vet potential hires and by landlords to review possible tenants. However these screenings must be done through companies that comply with the Fair Credit Reporting Act and other federal, state, and local regulations.
Choosing the Right Background Check Company
When looking for a background check company, you have to consider what you'll be using the service for—like finding a lost relative or researching suspected spam callers—and find a subscription plan that will meet these needs and is within your budget.
For example, if you're looking to investigate criminal records, you'll want to be sure the service you use has access to federal, state, and local court databases.
If you need to use a background check service for employment or other federally regulated purposes, ensure you are using a service that is FCRA-compliant.
The background check service you choose should provide accurate reports, customizable searches, an easy-to-use web and mobile interface, and excellent customer service that's accessible by phone, chat, or email.
It should also include a variety of available search term options, such as name, phone number, email, address, and social media username.
Considerations When Selecting a Provider
Here are a few important factors to consider when choosing an online background check company.
Accuracy of Report Information
You should research whether the online background check service has a reputation for delivering accurate information in its reports.
Some background check services will turn up information on people who are not the subject of your search or include information that's not associated with your target, like social media accounts, addresses, or phone numbers.
User reviews should give you a good sense of how accurate a service's report information is. Of the services we tried, PeopleWhiz delivered the most accurate background checks.
Search Customization
Search customization is essential, especially for consumers who want to conduct a background check but only have someone's phone number, email address, physical address, or social media username.
Some background check services, like Intelius and PeopleFinders, give users various search customization options outside of people's lookups or allow them to conduct a more tailored check—for example, running a criminal history search rather than a general background search.
Ease of Use
Your background check service should be user-friendly and provide information in well-organized, easy-to-read reports. This is especially relevant to users who want to conduct multiple searches. CheckPeople, for example, allows unlimited searches and delivers well-organized reports.
Many background check services will provide an online dashboard where you can save and organize your searches—some, like US Search, even allow you to print PDF versions of your reports.
Customer Support
Good customer support is vital for any online background check service, so users feel confident that any issues they may encounter will be resolved quickly. Find out whether the service offers online or phone-based customer support (ideally, both).
Carefully review the background check service's cancellation policy to determine whether they permit online cancellation or require you to call a service line to cancel your subscription especially if you plan to cancel before your trial period expires.
We found that TruthFinder and PeopleLooker offer outstanding customer support, with options to cancel your subscription online or by phone.
How Much Do Background Check Services Cost?
Pricing for background check services typically varies between $20 and $30 a month. And many require users to sign up for a monthly subscription for unlimited reports rather than allowing single-report purchases. Generally, the monthly price will be cheaper if you sign up for an extended subscription. However, many services require you to pay the cost of a full subscription (such as three or six months) upfront.
Some background check providers have cheaper subscription options for specific services—like Instant Checkmate's unlimited phone search option, which will only cost you $5.99/month. Others such as BeenVerified, also offer trial periods, making them practical for people interested in conducting a single search.
Information Included in Different Types of Background Checks
Consumers can conduct background checks for various reasons—from employment verification to gun safety checks and criminal history reports—where each check will unearth different kinds of information.
To help you key in on what you'll need, we've identified some of the most common types of background checks and what kind of data they usually uncover.
Criminal Background Checks
A criminal background check searches federal, state, and local court databases for information about felony or misdemeanor charges and convictions. Someone might conduct this type of search on a potential online date to uncover whether they've ever been convicted of a felony.
Background Checks for Employment
Employers will often run background checks on prospective employees during the hiring process to confirm their employment history, uncover any criminal history relevant to their job duties, and double-check their work eligibility. For example, someone seeking to hire a nanny might run a background check to confirm they've worked for the previous employers they listed on their resume.
Education verification is typically an element of a pre-employment background screening run by an employer on a potential job candidate. The employer might call the university the candidate has listed in their resume to confirm their graduation date and ensure the candidate isn't misrepresenting themselves.
A reference check is usually also an element of a pre-employment background screening. Employers may call a candidate's previous employers or colleagues to confirm their skillset, responsibility, and work ethic.
Universal Background Checks
People who want to buy firearms from a licensed dealer in the US must pass a background check to ensure they aren't restricted from owning guns for reasons such as domestic violence or other felony convictions. Gun safety advocates are pushing for universal background checks, which would close a loophole that allows gun purchases in some states from unlicensed sellers (such as gun show sellers or online sellers) without a background check.
When hiring, employers in the healthcare industry typically search the US Health and Human Services Office of Inspector General's exclusion list for healthcare professionals who can't participate in federally-funded health programs like Medicare and Medicaid. Those on the OIG's exclusion list may have been convicted of serious charges like fraud, abuse, or neglect.
E-Verify Background Checks
E-Verify is an online background check system that allows employers to compare a job candidate's information against US government records, such as those from the Homeland Security Administration and the Social Security Administration. This check is used to confirm whether a candidate is eligible to work in the United States.
Credit background checks review someone's credit report, which contains information like credit card accounts, debts owed, and on-time payment history. Landlords often run credit checks on potential tenants to ensure they're financially responsible, but these checks must comply with the federal Fair Credit Reporting Act.
Social Security Number Trace
A social security trace confirms someone's social security number to ensure they're not using a false or stolen identity. It will also turn up a detailed address history. Employers can use this trace to confirm a candidate's identity or to determine which law enforcement jurisdictions to search during a criminal background check.
Personal Background Checks
A personal background check is when someone runs a search on themselves to determine what kind of public information is available about them. This background check is a good option if you want to determine whether any false information exists about you, so you can dispute and correct it.
Professional Licenses Background Checks
Employers typically use a professional license background check to confirm that a potential job candidate's professional licenses are up to date and that the candidate hasn't misrepresented themselves. For example, an employer hiring an accountant might want to verify the candidate's certification with the relevant state regulatory agency.
International Background Checks
International background checks can uncover the same information included in a regular background check, like criminal history and employment history, but in any foreign country where the subject of the search has lived or worked. The type of information available will vary depending on local in-country regulations.
Social media scans search platforms like Facebook, Twitter, and LinkedIn, along with numerous lesser-known sites, for evidence of an account associated with a person's name, phone number, or email address. Not all background check services provide social media scans; if they do, the number of platforms scanned may vary.
Sources of Background Check Information
There's no one public information source that powers a background check. Instead, the information in these reports comes from various sources, such as:
Federal, state, and local court databases.
Professional certification and license databases.
Social media sites.
Motor vehicle records.
Credit reporting agencies.
Property records.
Online phone books.
Are Free Background Checks Legit?
It's possible to conduct a free background check on your own if there's something specific you're looking for. For example, you could visit the local court website in the jurisdiction where a potential online date lives to search their name in the database for any criminal convictions.
However, the upside of paying for a background check service is that it will conduct a much more thorough and faster search by combing through a large number of public records in several jurisdictions within a few minutes.
Most online companies that provide background checks charge money, and though some websites say they offer "free" checks, they'll let you search for free but charge for access to detailed reports.
Understanding Different Levels of Background Checks
Employers in certain industries conduct different levels of background checks depending on the type of job they're hiring for.
While most employers will want to confirm a candidate's educational and employment history, some jobs require additional levels of background checks beyond that.
For instance, someone hiring a moving truck driver would likely want to check a candidate's driving history, and someone hiring for a financial role might review criminal history records for any fraud allegations. Here are the different levels of background checks:
Level 1: Identity verification. Most employers typically run a social security trace to confirm a candidate's name and date of birth. A social security trace will also provide a detailed address history.
Level 2: Criminal background checks. Many organizations will conduct a criminal history background check by searching federal, state, and local court records for any felony or misdemeanor charges or convictions. However federal and state laws regulate how criminal history can be used in making employment decisions.
Level 3: Credit history and score checks. Some employers may conduct a credit history check, which will include credit card accounts, debts owed, and history of on-time payments, especially for roles where financial responsibility is an integral part of job duties.
Level 4: Motor vehicle record. Certain companies will use state motor vehicle records to check a candidate's driving history. If the job duties involve driving, an employer will check specifically for any history of infractions.
Level 5: Educational and professional background checks. Educational and professional background checks confirm a candidate's degree with their university or by calling a former employer to verify their position and job duties.
Level 6: Fingerprint checks. Some professions conduct fingerprint background checks for a more thorough criminal background check, such as in government or security sectors. Someone's fingerprint can be checked against the FBI's database to search for criminal records.
Level 7: Verify legal work status in the US. There are employers who use the government's online E-Verify system to check a candidate's information against Department of Homeland Security and Social Security Administration records. This check ensures a candidate's eligibility to work in the US.
How Long Do Background Checks Actually Take?
Online background check services typically provide results in less than five minutes, although some take longer. Background screening searches that scan large amounts of information usually take the longest.
Employment background checks that require contacting former employers, academic institutions, or officials can take days or weeks. International background searches can take much longer, depending on the country's process to access public records.
Factors That May Result in a Failed Background Check
Everyone conducting a background check should determine what findings would constitute failing a background check for the subject of their search. For example, an employer hiring for a driver position may decide that anyone with a major moving violation or drug offenses would fail their pre-employment background check.
Ultimately, failing a background check will depend on the type of background check (in this example, a pre-employment screening) and why this check is being conducted (e.g., to find a responsible driver). Offering up fake or misleading information to a potential employer that's uncovered by a background check will most likely make you fail it.
Conducting a Background Check on a Life Partner
Yes, you can conduct a background check on just about anyone, including someone you're dating. Many people conduct background checks on potential dates, especially if the relationship starts online.
In a recent survey done by the Pew Research Center, 48% of US adults consider online dating to be generally, very, or somewhat safe. Hence, six in 10 Americans said they believe online dating services should require background checks.
Conducting a background check on a potential online date—like searching for any history of domestic violence or violent felonies—is a way to gain peace of mind that your safety won't be at risk. However, according to a study by the Thriving Center of Psychology, only 18% of US singles run background checks before going on a date with someone they met online.
Additional Background Check Sites We Reviewed
Beyond the 10 sites we've included here all of which, for transparency purposes, are partners of Top10.com—there are a variety of other online services we've reviewed that are also worth checking out. Consider these background check services if you're looking for more options:
SearchQuarry – Best for searching license plates or VINs.
Persopo – Best for learning more about one's family genealogy.
SentryLink – Best for users looking for an FCRA-compliant service.
Spokeo – Best for searching social media and dating sites.
DeepSearchPro – Best for scanning billions of records going back decades.
Also Check:
Final Verdict:
Our picks for the top 10 Best Online Background Check Services in the USA are BeenVerified, Intelius, PeopleFinders, US Search, PeopleWhiz, TruthFinder, PeopleLooker, CheckPeople, InstantCheckmate, and IDTrue.
Background checks are a crucial resource for many people whether you're an online dating app user looking to vet a potential match, an employer trying to confirm a candidate's credentials, or a genealogy enthusiast hoping to connect with distant family members.
Whatever your reason, an online background check service can make the process easier by sifting through a multitude of public records for you, often delivering results quickly without costing you a fortune.
Still, while most subscriptions are affordable, you need to compare a variety of companies and understand their utility to ensure you're not wasting your time or money.
By following the advice we've presented here, you'll be well-equipped to conduct an extensive check on anyone you need.