Have you recently got a Peloton bike or subscribed to their app for streaming workouts at home? Nice! I'm a big fan of Peloton too – it's so convenient to have access to tons of cycling, running, and strength classes right on your TV.
I use the Peloton app on my Firestick which connects to my TV. It works pretty well most of the time. But now and then, I run into issues getting the app to launch or the videos to play properly. Super annoying when you're trying to squeeze in a quick workout!
If you also use Peloton on a Firestick, you may have experienced similar problems. Trust me, I've been there. The app crashing right when you're minutes into a ride is beyond frustrating!
The good news is, that there are some troubleshooting steps you can try to fix Peloton app problems on your Firestick. I put together this guide to walk through some of the common causes and solutions. So if you've been struggling with Peloton on Firestick, hopefully, this will help you out.
Peloton App on Firestick Not Working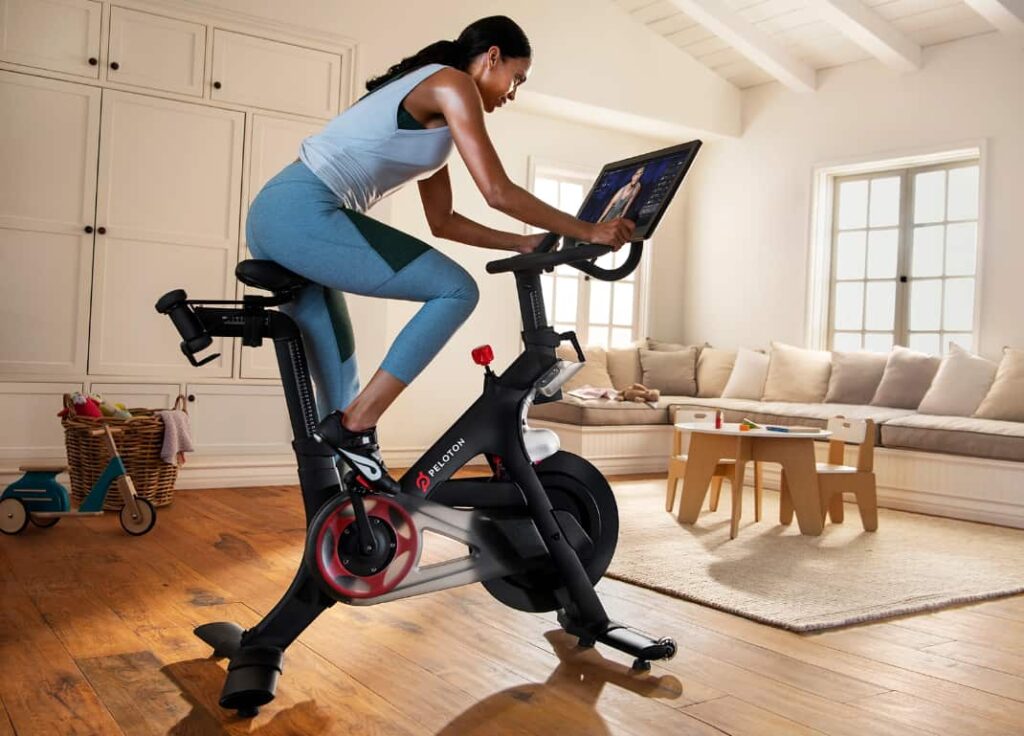 Let me know if you have any other questions! I'm happy to try and help fellow Peloton users. Now let's get to the bottom of those app issues so you can get back to sweating!
Troubleshooting Peloton App Not Working on Firestick
The Peloton app brings hundreds of live and on-demand cycling, running, and strength workouts into your home. With Peloton Digital, you can stream classes on your Fire TV without owning Peloton equipment.
However, many users have reported issues getting the Peloton app to work properly on Firestick devices.
Common Causes of Peloton App Issues on Firestick
There are a few key reasons why you may be experiencing problems running the Peloton app on your Firestick:
Incompatible Firestick model – Not all Firestick devices support the Peloton app. You'll need a Fire TV Stick 2nd Gen or newer model. Older Firesticks likely won't work.
Outdated app or Firestick software – Like any app, the Peloton app needs to be updated periodically to fix bugs and add new features. Similarly, your Firestick may need a software update for the best compatibility.
Connectivity problems – Of course, any streaming app requires a stable high-speed internet connection. Connection issues like a weak WiFi signal, limited bandwidth, or using a VPN can disrupt the Peloton app.
Account or login problems – You'll need to sign into your Peloton account through the app. Incorrect credentials or account issues can prevent accessing on-demand classes.
App conflicts or software bugs – In rare cases, conflicts with other apps, faulty software, or OS bugs may cause Peloton app crashes on Firestick.
Fixes and Troubleshooting Steps to Fix Peloton App on Firestick Not Working
If you're struggling to get the Peloton app working properly on your Firestick, try these troubleshooting tips:
#1: Confirm Your Firestick Model is Compatible
The Peloton app requires:
Fire TV Stick 2nd Gen or newer.
Fire TV 3rd Gen or newer.
Fire TV Cube.
Older Firestick models like the 1st Gen Fire TV Stick lack the hardware capability to run Peloton. Check your Firestick model in the Device Settings. If it's too outdated, you'll need to upgrade your Firestick device.
#2: Check Your Internet Connection
The Peloton app needs a minimum internet speed of 3 Mbps for SD quality and 5 Mbps for HD streaming. However, faster speeds like 10+ Mbps are recommended for smooth playback.
Use a speed test site to check the internet speeds on the network your Firestick is connected to. Re-position your Firestick closer to the router, disable other devices using your connection, or contact your ISP about connection issues.
#3: Update the Peloton App and Firestick Software
Open the App Store on your Firestick and find the Peloton app page. Check if any app updates are available.
Go to Settings > Applications > Manage Installed Applications on your Firestick. Click the Peloton app and choose "Update".
In Settings > Device, check if any System Software updates are available for your Firestick device. Install if so.
Updating to the latest app and Firestick software versions can resolve compatibility bugs.
#4: Sign Out and Re-login to Peloton
Open the Peloton app and select the Profile tab.
Choose "Sign Out" to log out completely.
Input your Peloton username and password to sign in again.
If you have multiple Peloton profiles, make sure the right profile is selected.
Signing out and back in again re-syncs your account details and fixes any login-related issues.
#5: Restart the Peloton App and Firestick
Press the Home button on your Firestick remote to return to the main menu.
Highlight the Peloton app icon, press down, and select "Remove from Recent". This force quits the app.
Similarly, you can restart the Firestick itself by going to Settings > Device > Restart.
Open the Peloton app again after the Firestick reboots.
Restarting the app and device often resolves software glitches and processes that get stuck.
#6: Uninstall and Reinstall the Peloton App
From the Firestick main menu, go to Settings > Applications > Manage Installed Applications.
Select the Peloton app and choose Uninstall. Confirm to remove the app.
Open the Firestick Appstore and re-download the Peloton app. Sign in again.
Reinstalling the app can fix corrupted data or files preventing the Peloton app from working normally.
When to Contact Peloton Support?
If you still can't get the Peloton app working after trying the above troubleshooting, reach out to Peloton's customer support online or by phone. Provide details on your Firestick model, Peloton account info, and the issues encountered.
Peloton can confirm whether your Firestick hardware should be compatible. They may suggest additional troubleshooting specific to your case or arrange a replacement Firestick if needed.
Tips to Prevent Peloton App Issues on Firestick
Here are some tips to avoid Peloton problems on Firestick in the future:
Maintain a fast, stable internet connection of at least 10 Mbps.
Keep background bandwidth usage low when using Peloton.
Update Peloton, Firestick software, and other apps regularly.
Use a Firestick Ethernet adapter for more reliable wired connectivity.
Avoid overloading your Firestick with too many apps and channels.
Clear Firestick app cache and data occasionally.
Restart the Peloton app and Firestick before each workout.
FAQs on Peloton App on Firestick Not Working
Why does the Peloton app keep crashing on my Firestick?
If the Peloton app crashes frequently, it's likely due to outdated software. Update the Peloton app, Firestick firmware, and other apps to the latest versions. Also, restart your Firestick and router to clear any software glitches.
How can I improve Peloton video quality on Firestick?
Use an Ethernet connection for your Firestick, minimize other internet usage during workouts, position your Firestick near the router, and upgrade to a faster internet plan. This provides the 5+ Mbps needed for smooth HD streaming.
Does using a VPN affect the Peloton app on Firestick?
VPNs can cause connectivity issues that disrupt streaming. Try disconnecting the VPN when using Peloton. If you need a VPN for privacy, find one optimized for streaming.
I keep getting logged out of the Peloton app on Firestick. Why?
Frequent logouts are typically caused by an unstable internet connection. Check your WiFi signal strength near the Firestick. Also, restart your router and Firestick to refresh the connections.
What should I do if a Firestick software update breaks the Peloton app?
You may need to roll back the Firestick OS update. Contact Amazon support for help downgrading. Also, provide feedback to Peloton on compatibility issues with the latest Firestick software.
Resources:
More Useful Guides:
Conclusion:
With some focused troubleshooting, you should be able to resolve any Peloton app issues on your Firestick. Software updates, account logins, internet connectivity, and reinstalls can fix most problems accessing on-demand classes.
For continued problems, seek support to identify any specific incompatibilities with your Firestick model. Using a modern high-speed Firestick and keeping apps updated will provide the best experience streaming Peloton workouts at home.